No, I'm not talking about the typical British weather, but with the city brushing up the confetti and beautiful mess that LFW left behind and I could not feel more proud or patriotic of what our country had produced to showcase to the rest of the world.
With Vivienne Westwood being the godmother of British Punk fashion, her collection did not disappoint, with make-up looking ghoulish and the prints beautifully haunting.
I love the cut-out shoulder detail, the use of loose and draped fabric, and the cocoon shapes.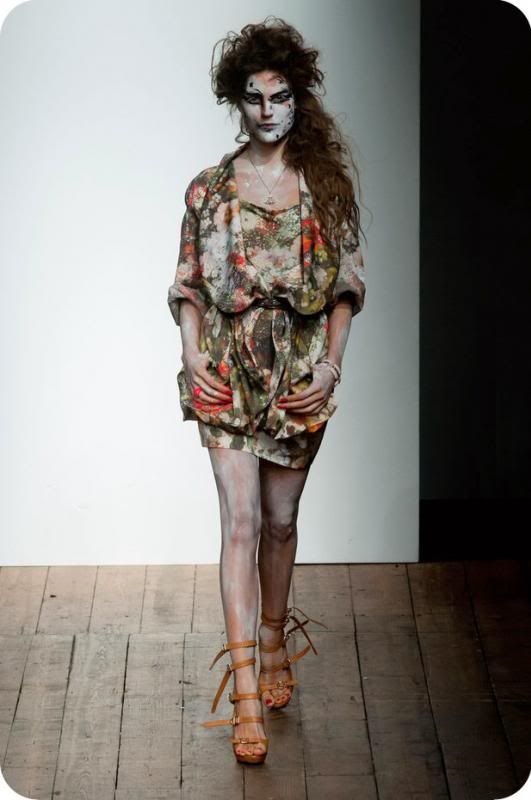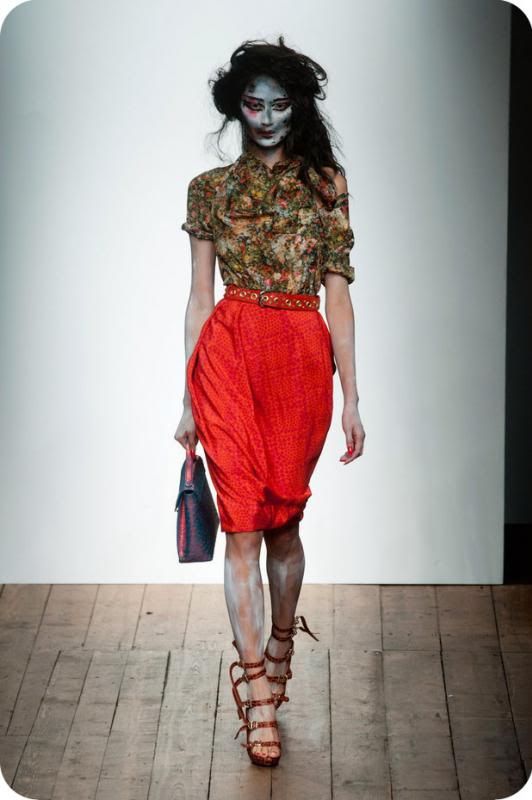 Mulberry's spring/summer collection saw Emma Hill departing from her role as creative director at Vogue, and she definitely went out with a bang. With metallic suits, vibrant floral prints that had a 70s vibe, same-tone stripes and luxurious leather. I particularly lik the detail of the stand of buttons lining down the side of skirts eand dresses.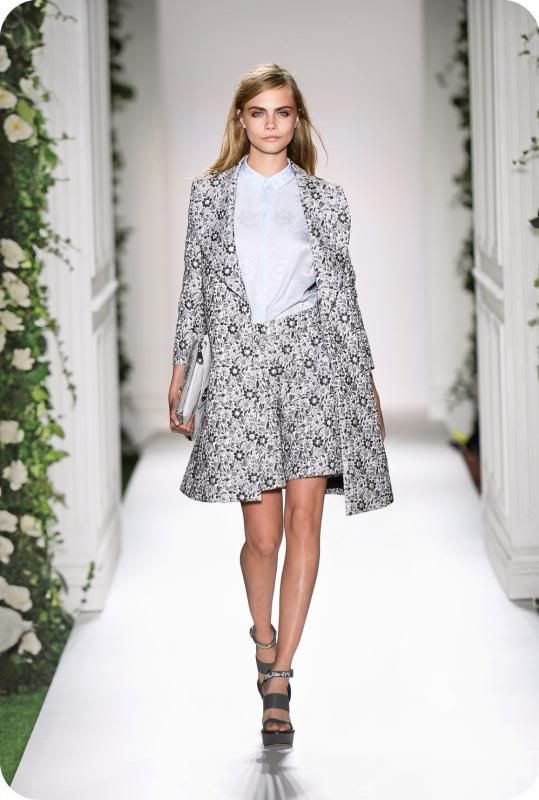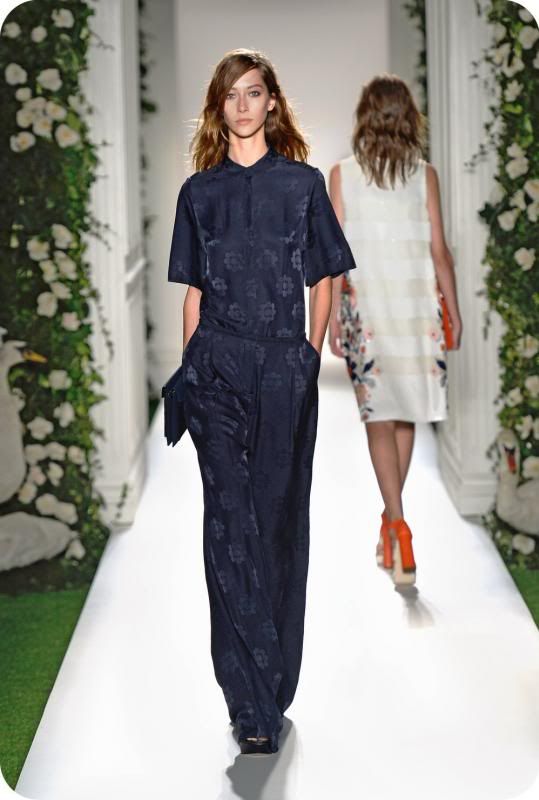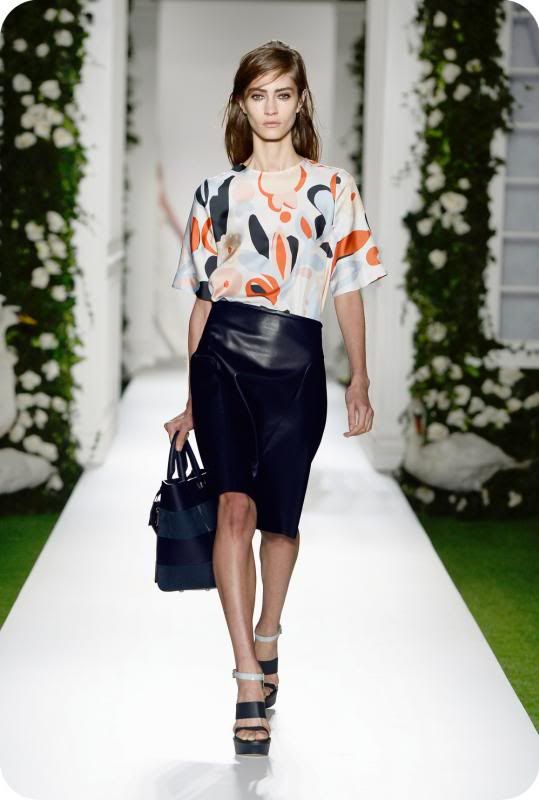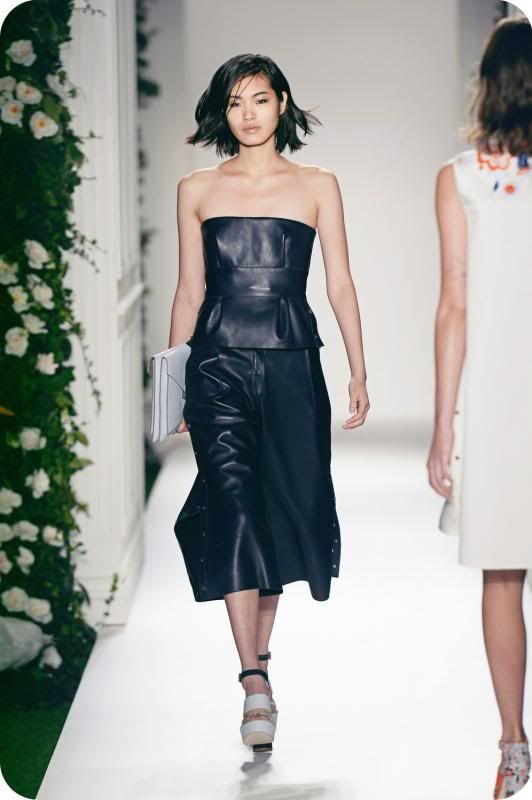 My personal favourite collection though from LFW, was Burberry's.
I love Burberry and how quintessentially British it is, and supports British production and its resources, and Christopher Bailey created a fantasy of vibrant pastels and delicate sheer dreams.
The use of lace and high-waisted underwear looked both chic and classic, and I love all the use of embellishment.
And if pastels are a bit wishy-washy for you, there were also bold red and polka dots on show, which had an air about the 60s about them.
This was seen in the menswear as well, and I don't often have much to say bout the menswear, but I really loved how smart yet fun it was.
This is pretty much all my favourite things in one collection, and the finale for it could not be more beautiful, with pastel petals raining down.
Sources: Burberry on Twitter, Style.com, Elle.com, Burberry.com
What did you think of thes collections? Did you think our British designers did us proud?!
Hope you're all well,
Speak soon,
A.x