Recently I picked up a lil book from Muji.

I love Muji and the simplicity of their clean yet clever and functional products.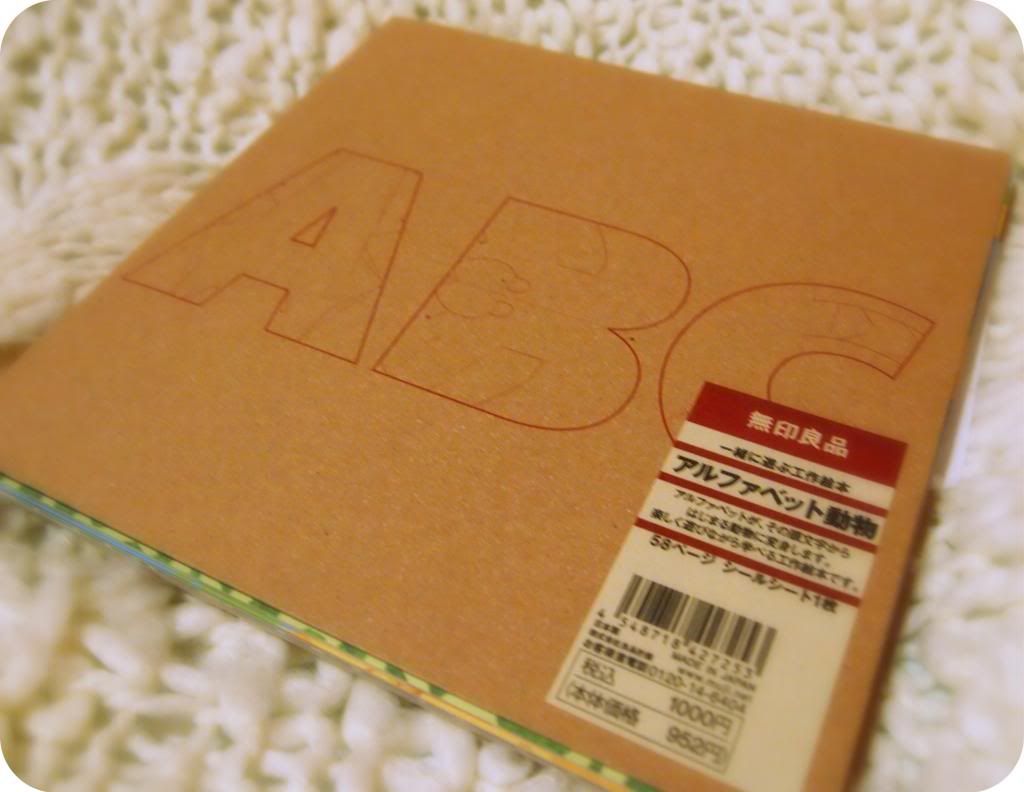 This book is not exception, and although I think it is aimed at for someone a bit younger than me, I've been having a hoot and a half going through it!
It contains the alaphabet, and for each letter, there's an animal that starts with the letter, and made up of the shape of that letter, that you can poke out and fold into said animal.
Isn't that cool and clever?! That it had to be thought out how a "Q" could be folded and manipulated into a quail!
I think it's quirky and lots of fun, and something that is not only great for kids, but also any big kids out there, like me!
It's colourful, gives your brain a lil stretch and perfect for any animal lovers out there, I'm thinking of even getting another one for my sister-in-law for her birthday.
Hope you're all well,
Speak soon,
A.x