Ariana Grande is a girl after my own heart.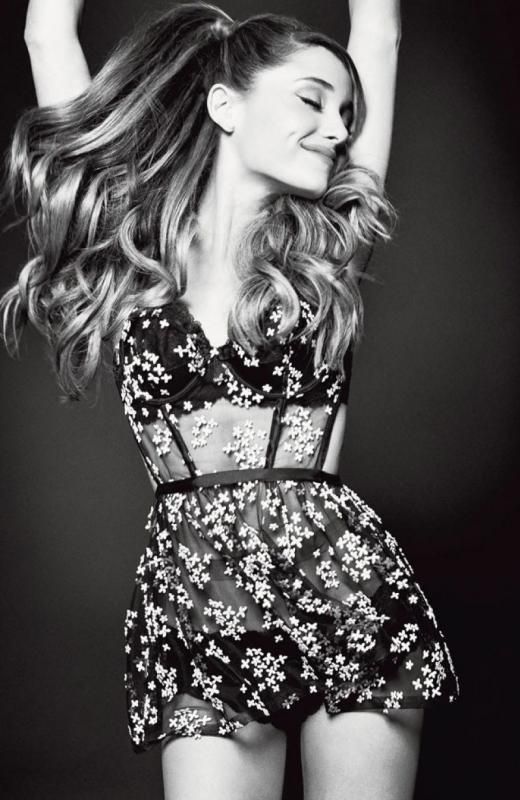 In a world where everyone has their leather skorts being a badass, or kicking it in there BOY sweatshirts and beanies being too cool for school, I'm usually found twirling around in a pink dress, feeling like a 5 year-old who can't hang out with the big boys and girls. Don't get me wrong, my wardrobe is as varied as a box of Bassetts AllSorts - I love trying out different styles. But in my heart, I'm a true girly girl through and through, who loves bows and glitter. And I don't know why I shouldn't be - if it's wrong to want to wear a sparkly dress and fluffy heels, then I don't want to be right!
And Ariana Grande (who's the same age as me and has had hit singles - what have I been doing with MY life?!) has a similar girly taste, and I love that there's finally someone like that out there! She has hints of Harajuku style in there, and her style is appropriate for her age, and I always feels she stays true to herself, whether performing and on the red carpet...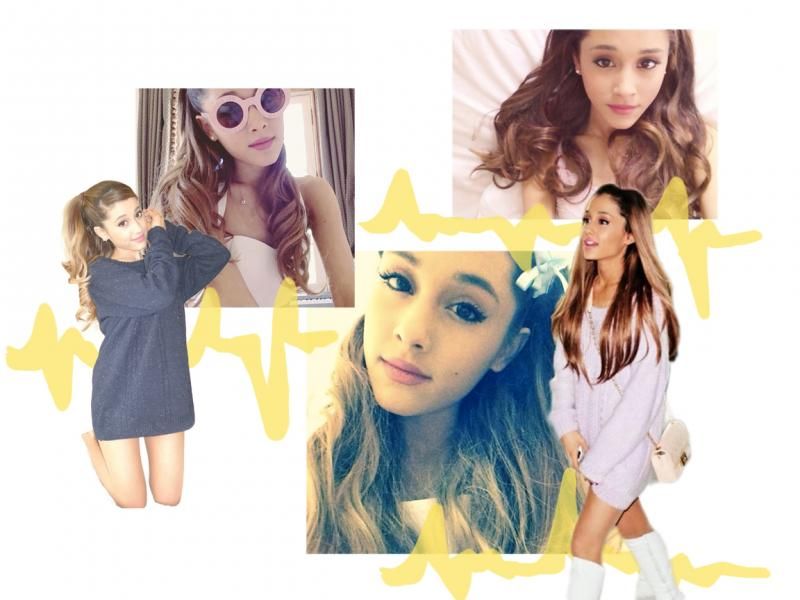 ...or just taking selfies on Instagram. Even when she tries different styles - like the 60s touch for the 'Problem' video - her own personal style still shines through. And I've always though hat fashion should be a mix of your own personal style, and experimenting with other looks and trends, but most importantly, it should be fun, and I think Ariana compasses that perfectly!
Images: @arianagrande (instagram), freetopone.com, wheretogetit.com, mtv.co.uk, seventeen online, directlyrics.com, stuffpoint.com, V magazine
Also, how cute is her hair?! She's had some stick for it always being in a similar style, but she's had hardships with it (it started coming out due to dying it to much for a Disney programme she was on, and her signature style is the only way she can hide her extensions), and I for one applaud her addressing it, and think it's sassy as heck!
Unless you've been living under a rock, she's had hit single after single already, and I first heard of her on her track, 'The Way', and it instantly reminded me of old school Mariah Carey.
And even though it's the middle of Summer (a pool of sweat is forming as I type this), if you haven't heard 'Snow in California', you need to right away - it's so chilled out, her voice sounds amazing and it's jst got that 90s R'n'B tone to it - OBSESSED!
Are you a fan of Ariana? What do you think of her style?
Hope you're all well,
Speak soon,
A.x