For the past 2 weeks, I've been on a placement at a national magazine in London, and as if I didn't love the capital enough already when I lived there for my fashion internship, my love for it grew to a dangerous level this time...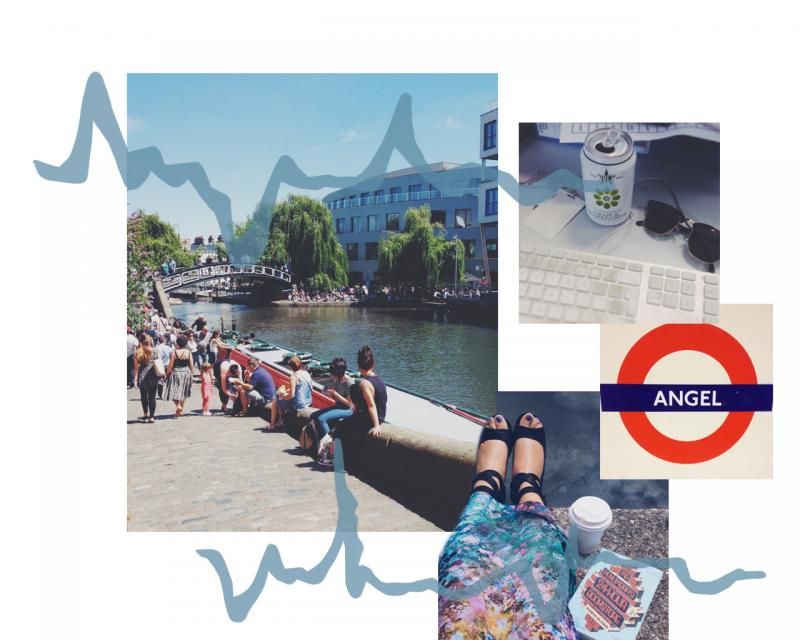 I used to hate the city. It was too busy, everyone was always in a rush, I didn't understand the underground, everything was too expensive, and I didn't like how every person on the train didn't say 'Hi' to one another...
But just like people grow and change, their perceptions and aspirations do too, and my god, I cannot wait to be in the centre of this bustling environment now...get me down there ASAP!
Bauer towers, the office I was at, was based in Camden, and if you just skipped across the road, you'd find yourself at the Camden Lock canal. And everyday, I was armed with my lunch and my book of the moment and spent an hour soaking up the British sunshine, and it was glorious!
Bella was such a great enviroment to be working in, and as I often feel like I'm playing catch up with the rest of my coursemates when it comes to journalism, this give me a confident boost, and made me more ambition and wanted to chase after that career that I dream of, more than ever.
In lil' ol' London town,
There's always lots to do...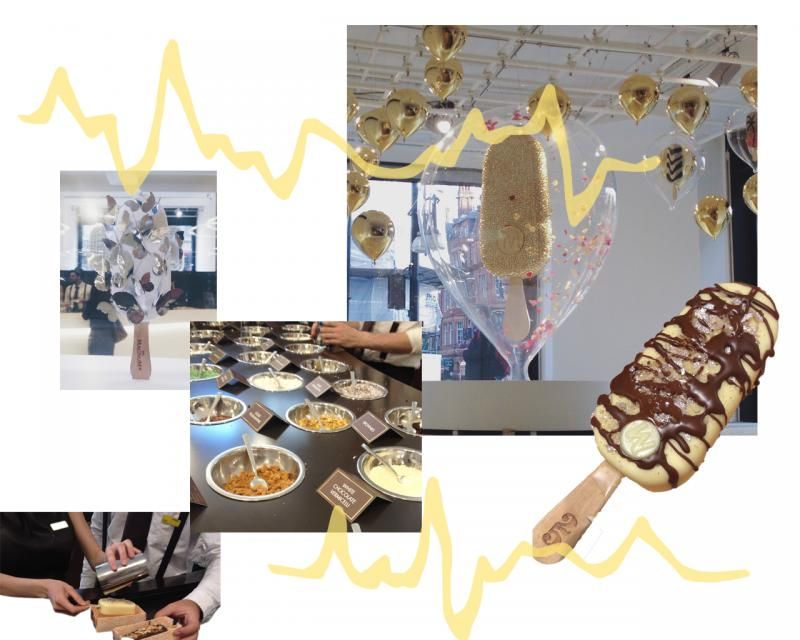 I met up with a friend, who found out on Twitter that there was an event at Selfridges to celebrate Magnums' 25th birthday, where you could make your own personal Magnum! As well as metallic and glamorous displays, there was a smorgasbord of toppings you could choose from, to sprinkle onto your Magnum, made up of your own chocolate combination. I went for cinnamon sugar, popping candy and silver leaf. As much as that sounds like a tooth cavity waiting to happen, it was one of the most fun and tasty ice lollies that I've had....I'm drooling now as I look at the picture...
There's always lots to see...
I've had tickets booked to go to the Wedding Dress exhibition at the V&A for a while now, with 2 of my old housemates and closest friends. And when I found out Kate Moss' dress was going to be there - which makes my heart flutter and what my dress dreams are made of - I couldn't wait to go, and it did not disappoint. It had everthing from the history and evolution of
wedding dresses, to celebrity ones and how they differ in different cultures. And before I met up with my friends for that, I popped on over to the Quentin Blake exhibition at the newly opened House of Illustration by Kings Cross. It was so interesting to see how those drawings that I cherished while growing up, were developed and created. And with a trip to China Town, some strolls through Kensignton, and a secret garden discovered, I couldn't think of anywhere else I wanted to be at the point.
There's always lots to feast on...
Bad news for my tummy! Or good news, as I ate everything from cupcakes and cheesecake slices from the Hummingbird bakery and creamy milkshakes, to a sophisticated lunch of charcuterie and cheese boards with a glass of champagne and Dim Sum with blossoming jasmine tea, to just a FEAST of Brazilian barbecued meat. And it'd it all again. In a heartbeat.
There's always lots to shop as well (bad news for my bank account unfortunately)...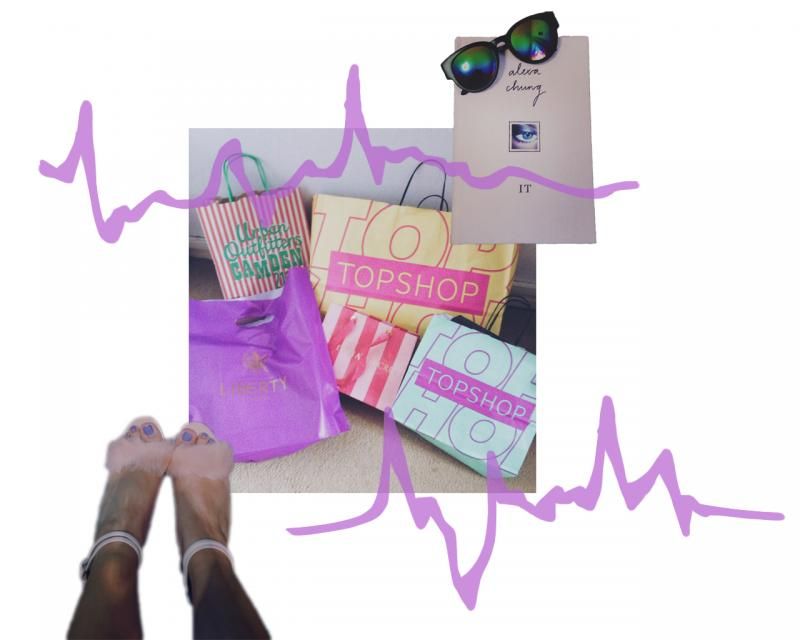 From the great British high-street, to market stalls and even a spot of fabric shopping from an iconic department store...my wallet took a bit of a battering...
And most importantly of all, there were lots of lovely guys and gals to share it all with!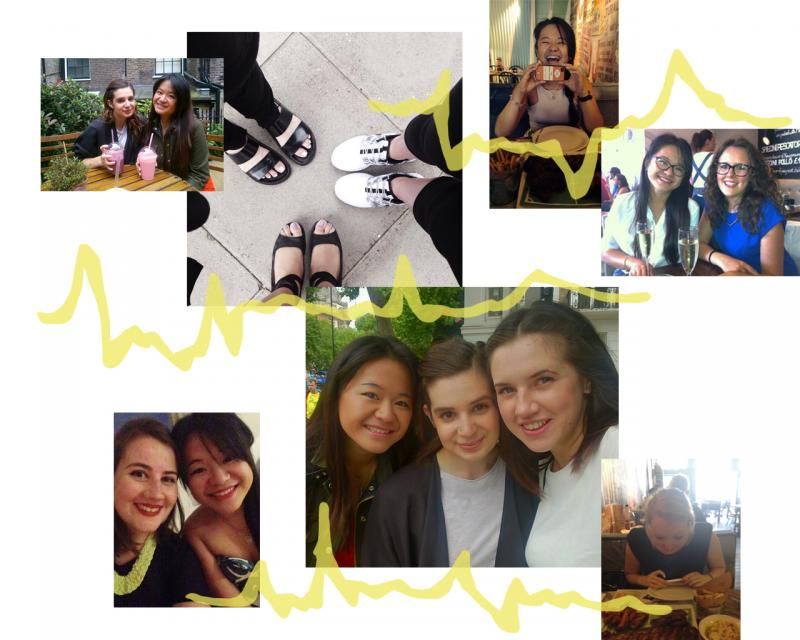 As well as meeting lots of great new people at my workplace, I caught up with family that I don't see as much as I should, childhood school friends that make me feel like no time has passed, old housemates who I've spent many a night playing stupid pranks with, and newer housemates who I've spent this past year with.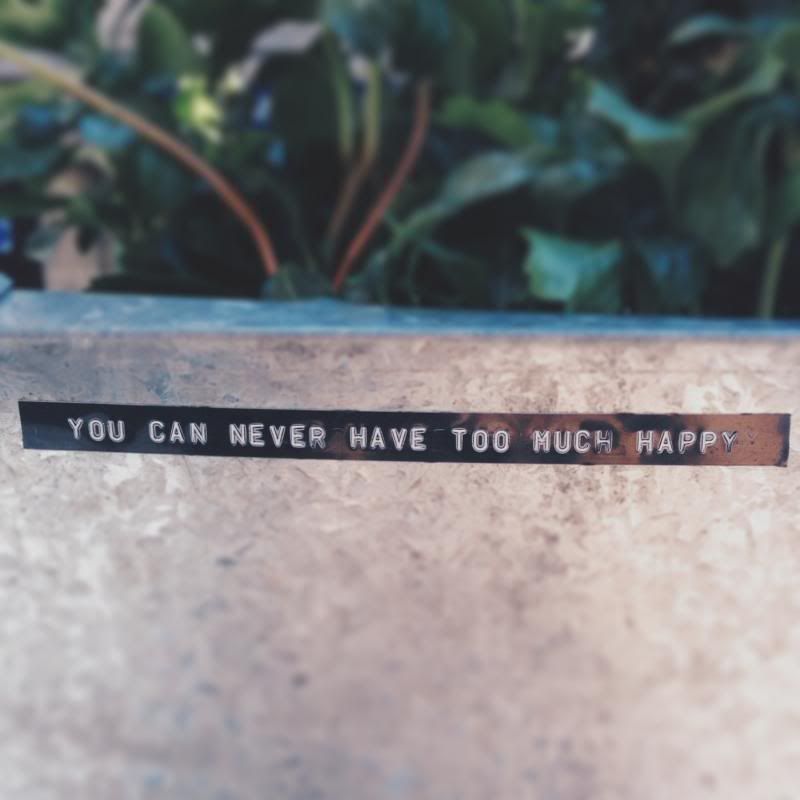 It seems just like yesterday that I was writing about how scared and excited I was to move to a new city and move to Sheffield. And now as I type this, my room looks like a tornado has hit it as I try and pack up my life and move out - and it's been one of the happiest, hardest-working and mostly, most fun years of my life so far. And if that's what a year in Sheffield had in store, I can't wait to see what my life has in store for me when I move to face the real world (I can't believe I've been in education for so long!)
This post is a little bit different - a little update if you will! (Do you like posts like these?!)
Hope you're all well,
Speak soon!
A.x