Me and trousers don't have the best relationship. They're always too long for my lil legs. Whenever they fit around my waist, they don't around my hips. They either swamp me and look like a dwarf, or are so skinny that I feel like I'm gonna faint at any time for the circulation being cut off in my legs.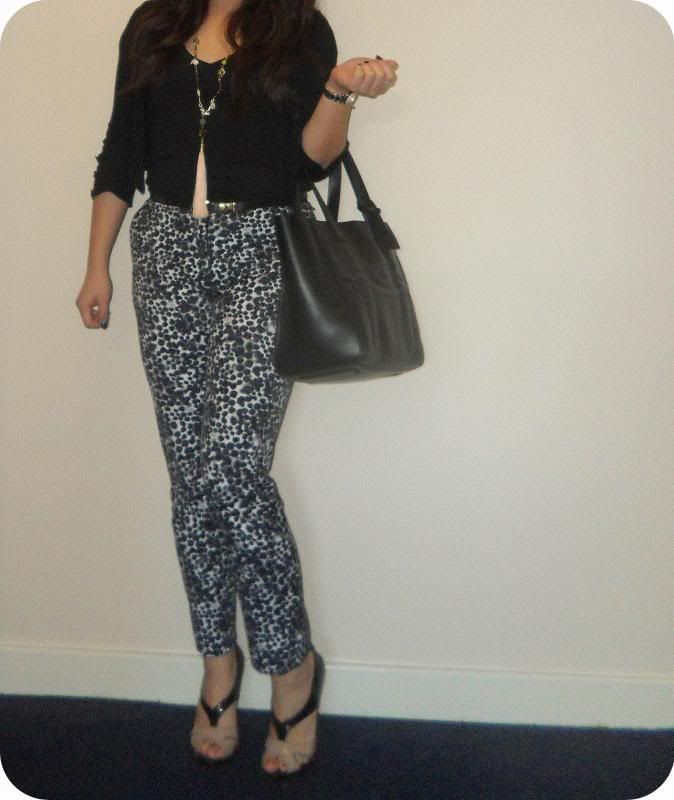 But in an attempt to break out my wardrobe ruts, when I saw this dreamy, spotty, watercolor 2-legged creation, I just had to take them for a test drive.
They're so fun yet elegant. I don't know if I feel more like I'm part of a pointillism painting, or like I'm a Dalmatian puppy.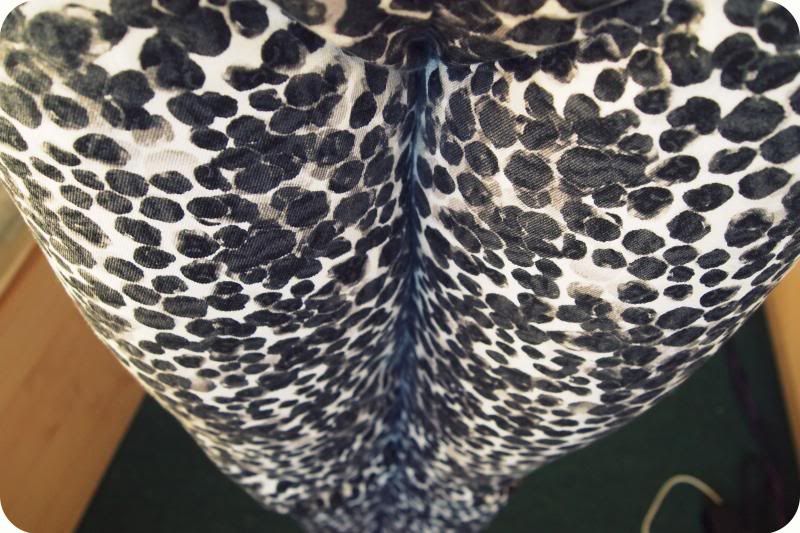 When leaving a lecture wearing this, one of my friend's commented how I looked like I was about to jet off and jump onto a boat for a little getaway (i wish!)
With the sun making more of an appearance these days, it's been new to whack out the sunshades again, which also gets to hide my terrible dark circles under my eyes! (I'm such a night owl, it's terrible...)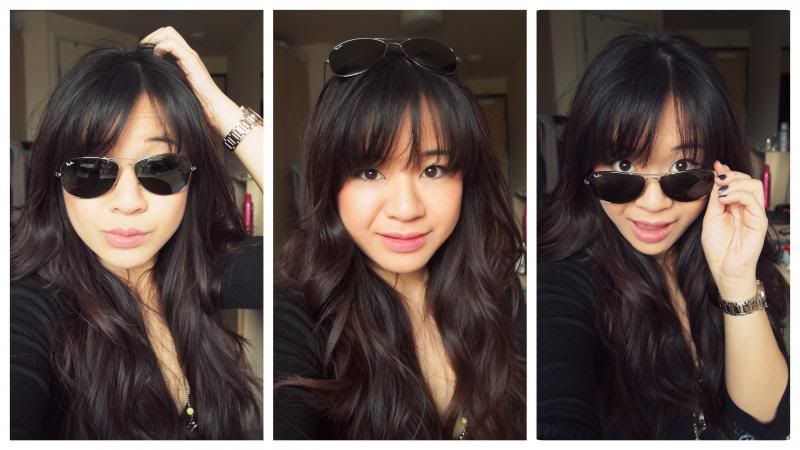 With such busy, patterned legs galloping through Sheffield, the rest of me was kept plain and simple, topped off with a dangling and tasseled necklace.
I'm so glad that Spring seems to be on it's way now! Are you guys looking forward to a change of weather and wardrobe?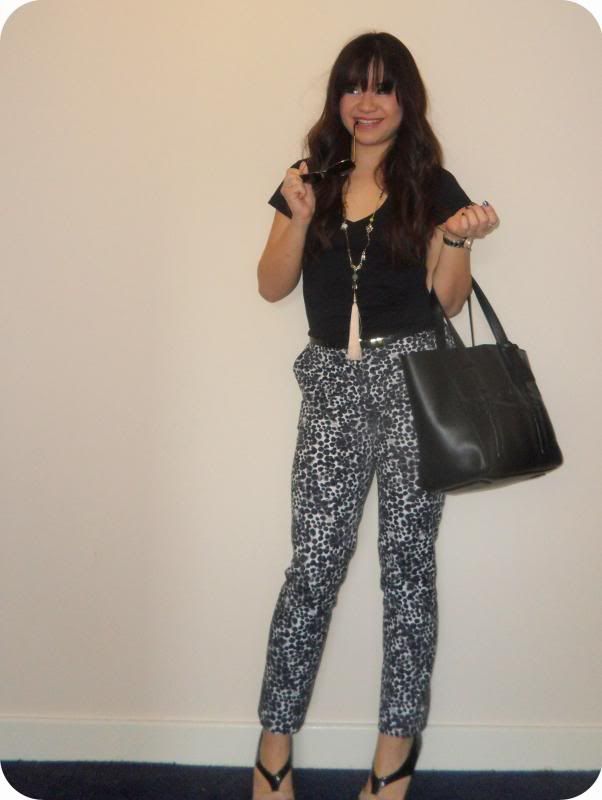 tshirt:ASOS, trousers:H&M, necklace:Topshop, shoes:Topshop, sunglasses: RayBans, bag:Mulberry
Hope you're all well,
Speak soon,
A.x