In my on-going quest to find the perfect balance between the playful, big kid within me, and the adult side of me that wants to be taken seriously and sensibly.
But when I saw this jumper, covered with my favourite furry friend prancing about, I just had to adopt him into my life.
With polka dots and foxes running around, you can't help but smile when wearing this bundle of fun, but the beige background and black spots tone it down and neutral.
With my trusty, shimmering skirt teaming up my with a chunky statement necklace, things didn't stay neutral for too long.
Brown boots and brown belt to tie it all up, I was ready to go our frolicking with my foxy friends.
In the evening, before I went out to meet some other friends (of a less furry kind!), I slipped a sheer shirt underneath and a golden brooch to clip it together.
I've been accessorising my outfit a lot more, with brooches, dangling jewelry and silk scarves, and have been enjoying playing aroud with all my trinkets!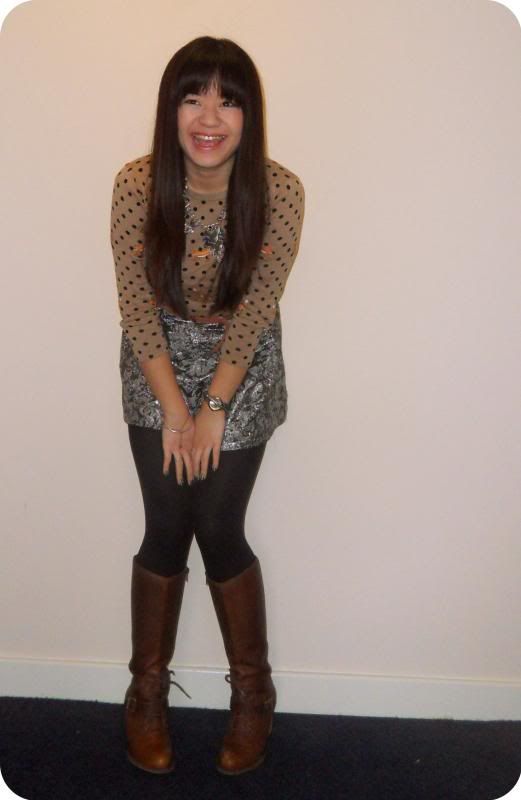 jumper: ASOS, skirt: Glamorous, boots: Timberland