I have a stupidly over-proportioned, large head, so finding a hat to fit on it is a monumental mission.
So when I found this burgundy baby, I was jumping for joy! I can throw it on when I cannot be bothered to do anything with my hair, or don't have the time (which is 90% of the time!), and still look put together and like I made an effort.
I've been enjoying not needing to wear 10 different layers before I leave the house these days, to only have to take them off again after 5 minutes walking into a building. My trusty leather biker jacket has become my best buddy again!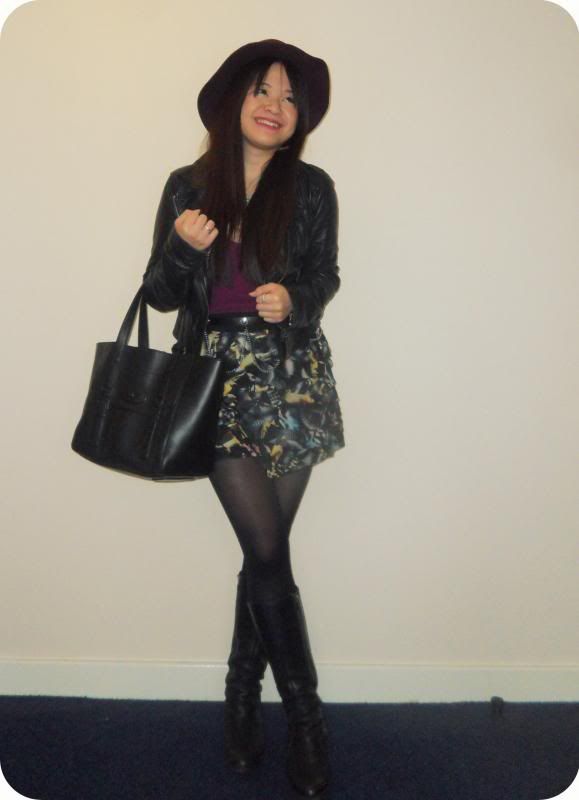 With a slick of berry lipstick and top of the same tone to coincide with my hat, I zipped up my boots and hopped on out to meet my friend.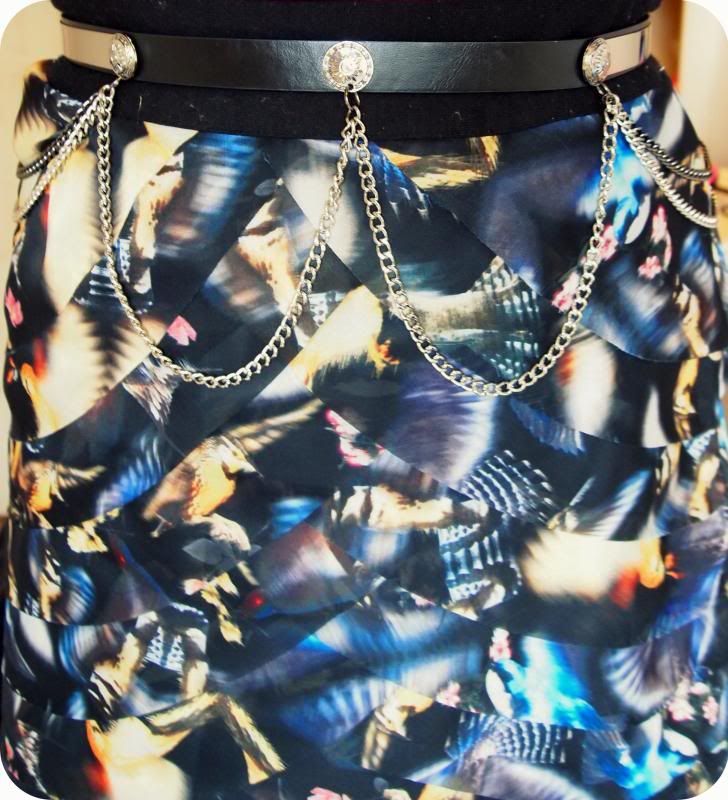 I love how this skirt has tiers of layers overlapping one another, with the prints of the birds looking like they're flocking together, with a belt added on top with chains cascading down like a waterfall with the rest of the skirt.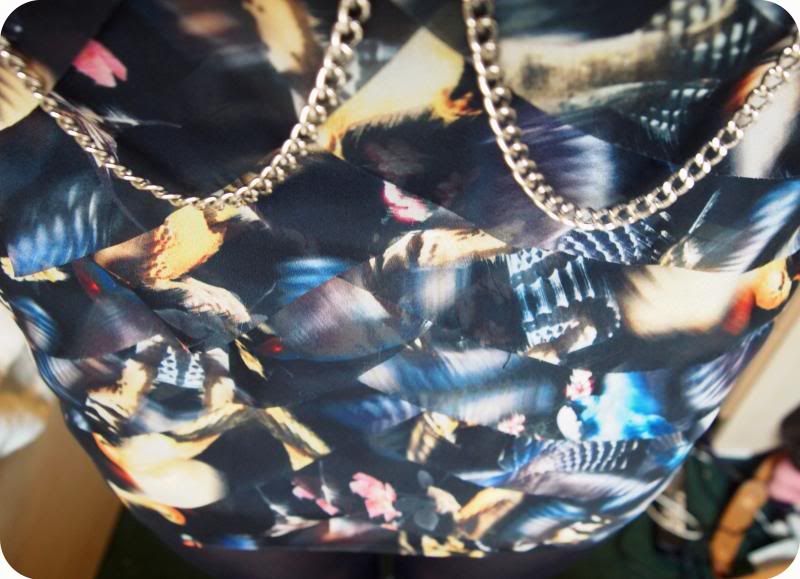 With pastel colours being the basis of my wardrobe and colour palette in life, it's nice to break out of norm and exchange the ribbons for a hat to tip off to the sun.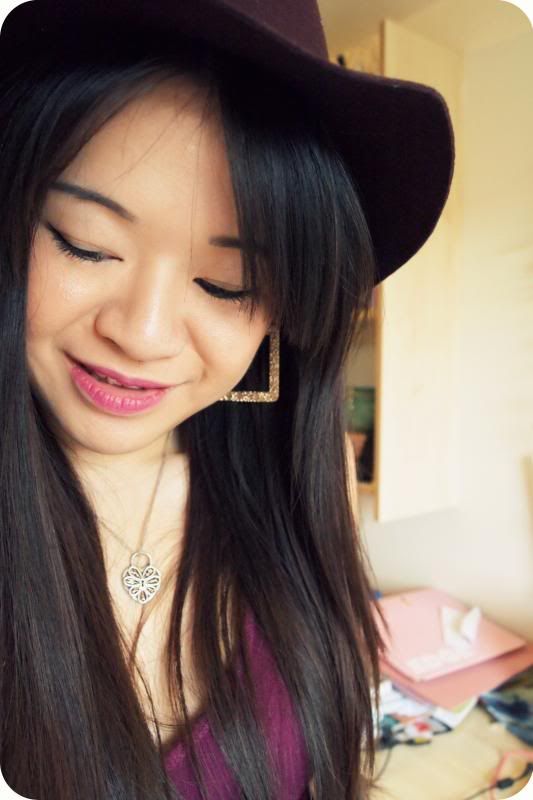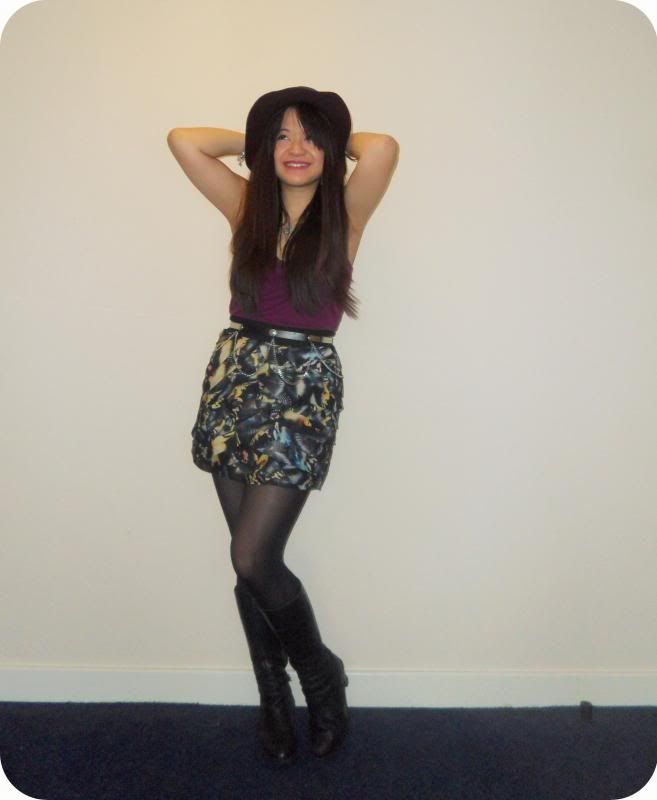 hat: Topshop, top: Topshop, skirt: Ted Baker, belt: Asos, boots: Timbaland, jacket: Urban Code
Hope you're all well,
Speak soon,
A.x