I love bows, ribbons, pastels, and glitter.
But all of that may need to be put into hibernation for a bit as I take a visit to the tailors soon after I've seen all these women borrowing their boyfriend's penguin suits.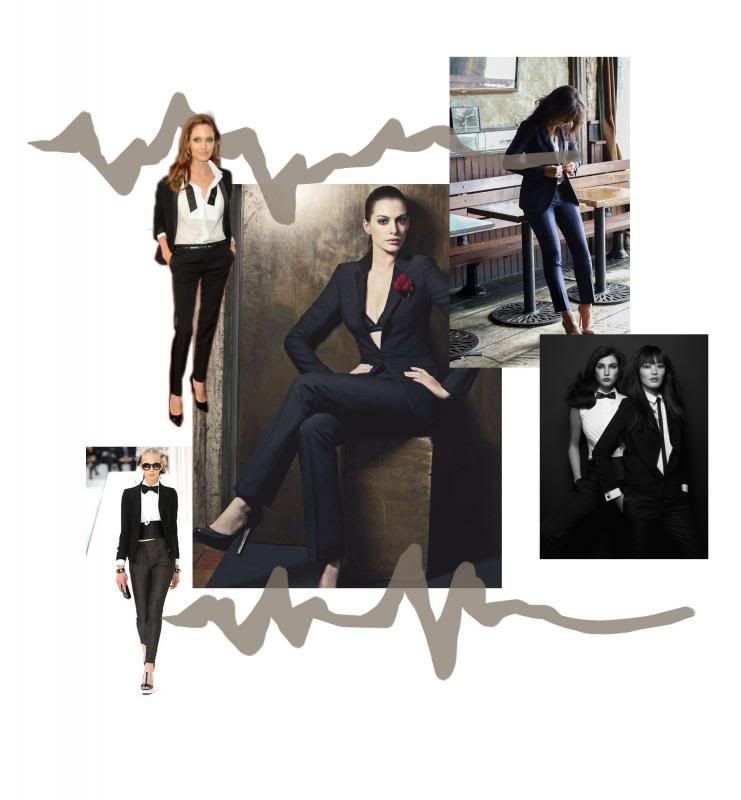 There's something so powerful and sexy about a female in a suit and tie.
It can be androgynous and mysterious, or be fitted and seductive.
Whether it's a skinny one, undone, or wrestled into a bow - the tie finishes all up.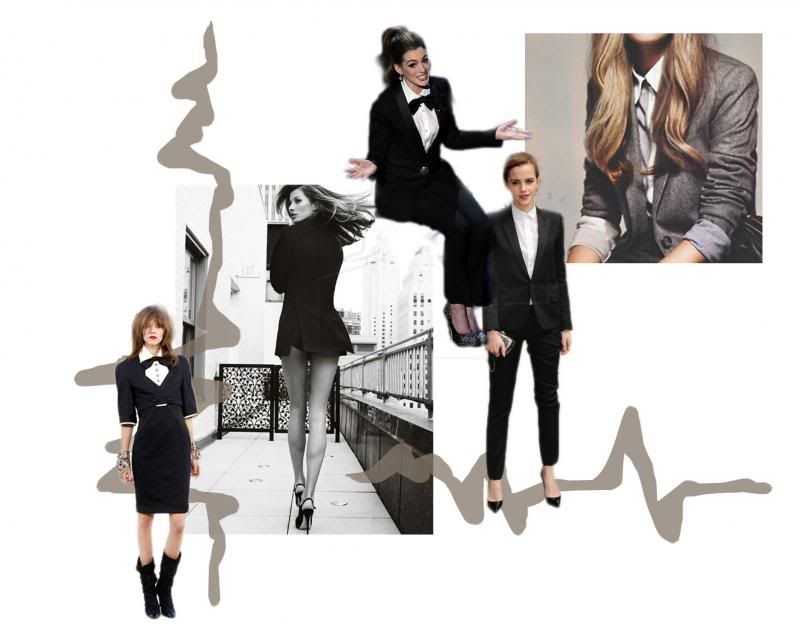 I love the addition of a cummerbund at Chanel, and this variation of tweed and rolled up sleeves to give the look more of tough edge
I can't get enough of this look - I'm off to find the more tailored pair of trousers I can wear to team up with some dangerous stilettos.
What are your guys' thoughts on women in menswear?
Hope you're all well!
Speak soon,
A.x