Strictly Come Dancing isn't a guilty pleasure for me. I just full blown-out love it
And apart from the beautiful sparkly dresses, funny banter and amazing dancing, one of the reasons why I enjoy watching every Winter is the judges, in particular, the beautiful Darcey Bussell.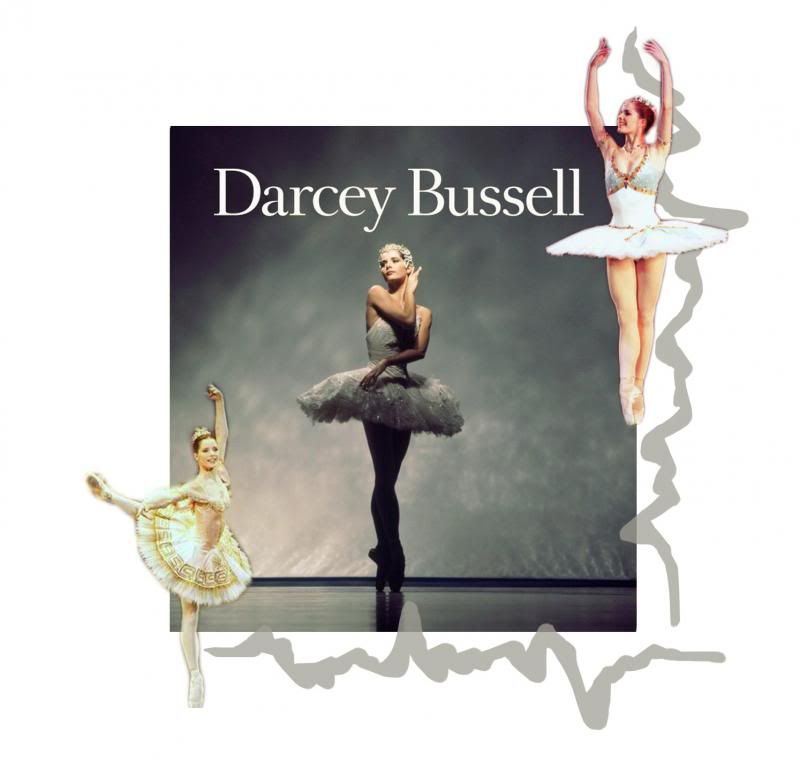 After watching a documentary about her life recently, she had a whole lifetime as a dancer before the show, that I knew little about - and it's the stuff that fairytales are made of.
While being named Dancer of the Year in the 90s and featuring in modelling in countless campaigns, she was a the youngest principal dancer t the Royal Ballet for many years.
Being awarded a CBE in 2006, she retired from the Royal Ballet in 2007, and was faced with a standing ovation, with hundreds who were tearing up and catapulting flowers onto the stage, begging her to stay!
She is just as elegant and beautiful on Saturday night tv now, as when she was a graceful ballerina. And with my slight obsession with the ballet - it's so feminine and I dream of tutus - it's unsurprising that I dress like a wannabee ballerina every now and again (especially as I am basically a ballet drop out!)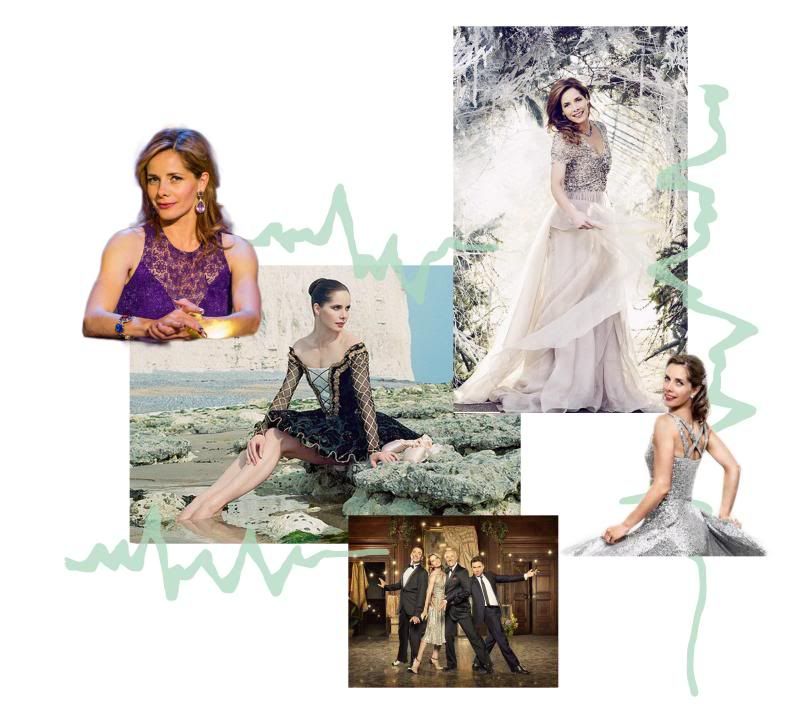 Sources: balletnews.co.uk, dailyrecord,co,uk, ballet.co.uk, royalacademy.org.uk, guardian online, britsattheirbest.com, classicfm online, express online, flikr, hellomagazine online, whatsontv.co.uk, huffingtonpost, digitalspy.co.uk
Although I may not have a beautifully embellished, multi-layered tutu in my wardrobe, a powder pink skirt that swirls like a dream, is just as good when it comes to going to lectures.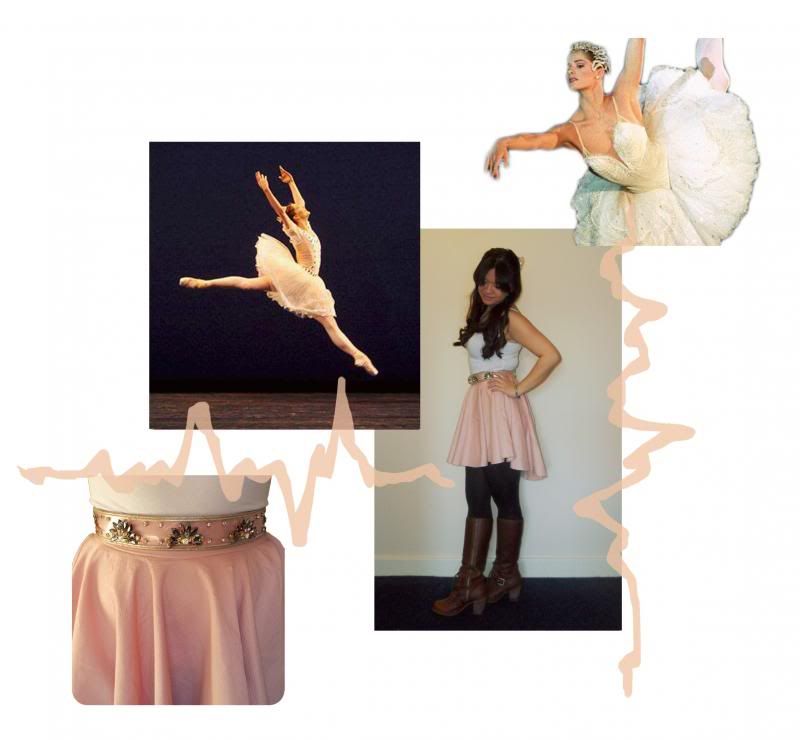 With a just as girly sequined bow in my hair and sparkly belt around my waist, I brought the outfit off of the ballet stage and into the 21st century - where a 22 year old girl has to do more than gliding across a stage, and has to do less exciting things like buy groceries - and teamed it with a shearling-lined denim jackets and brown lace-up boots.
top:H&M, skirt:ASOS, jacket:Topshop, belt:Topshop, boots:Timberland, bow:Topshop
I may not live out my childhood dream of being a ballerina, but damn it, I will dress like one!
What profession do you wish you could dress like on a day-to-day basis?
Hope you're all well!
Speak soon,
A.x