The sun has finally arrived in the UK! (and fingers crossed that it's here to stay!)
So, for the first time in a long time, i left the house without anything on my legs! No tights, no nothing...the joy! And in the midst of this wave of the 90s having a comeback, the playful child in me came out to play in the sunshine.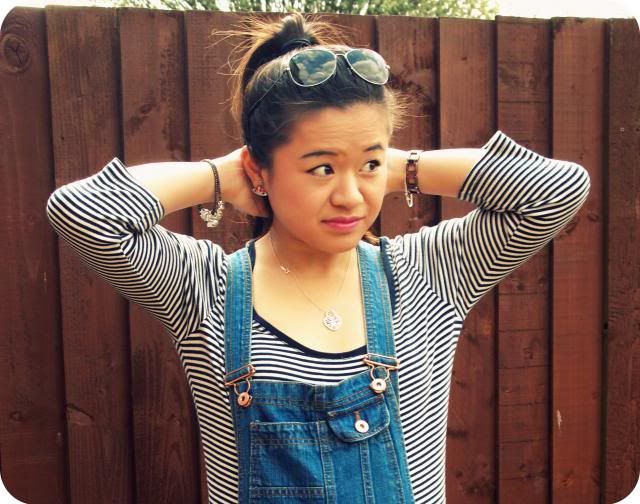 top: Gap, dungarees: River Island, trainers: Nike, sunglasses: Ray Bans
With my dungarees and trainers on, ready to run around in, i felt stepped out greet and say a big "hello" and "welcome back!" to the big, shining, yellow ball in the sky, and nearly burst into a game of hopsctoch or skipping rope!
These trainers a new recent addition to my family of footwear, and our relationship blossomed by complete accident. When my housemate went to exchange her Converses for a different size, i was just waiting and perusing the trainers, and then i stumbled across these cute and fun babies!....before being pointed out they were for kids...
Alas, it was meant to be! As kids apparently have feet the same size as a 5 foot 5 Chinese 21-year old...what are kids eating these days?!
The mix of bright coral and candy floss pink is so infectiously fun, and i especially love the cute heart on it! and how it the can instantly brighten up any outfit.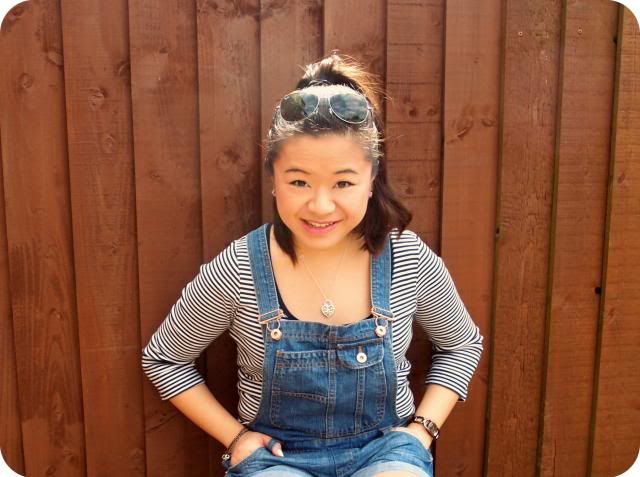 I hope this weather finally means the start of Spring and Summer, and so far so good, things are looking up!
I've only got 2 weeks of uni left now, and my degree is done...I'm not quite sure what I'm going to do afterwards! But hopefully the sun will stick around and i can enjoy it to its fullest when I'm free from the shackles of uni.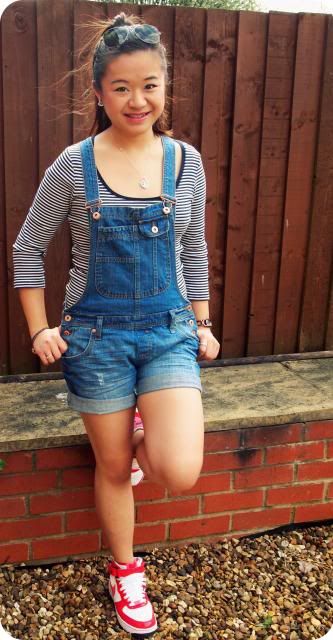 Have you guys been enjoying the sunshine? Has anyone had their legs out, or had their 1st BBQ of the year yet?!
Hope you're all well,
Speak soon,
A.x