Last week, to bookend the successful and guest-filled week of Subjects Future Week at uni, a Masquerade ball was held, and although i failed on the mask front, with a couple of friends in tow, we put our gladrags on joined in on the fun.

Do you ever have a dress or item of clothing that you've bought because you think it would be great for something, but haven't actually had an event as it were, to wear it to? Well, this is that dress....for a good year.
My housemate made a comment along the lines of 'an asian Kate Middleton', who i am no-where near as beautiful and have complete hair envy over!, but i suppose the blue tone of it does have a note of the royal about it, and i love how sophisticated and timeless this royal blue is.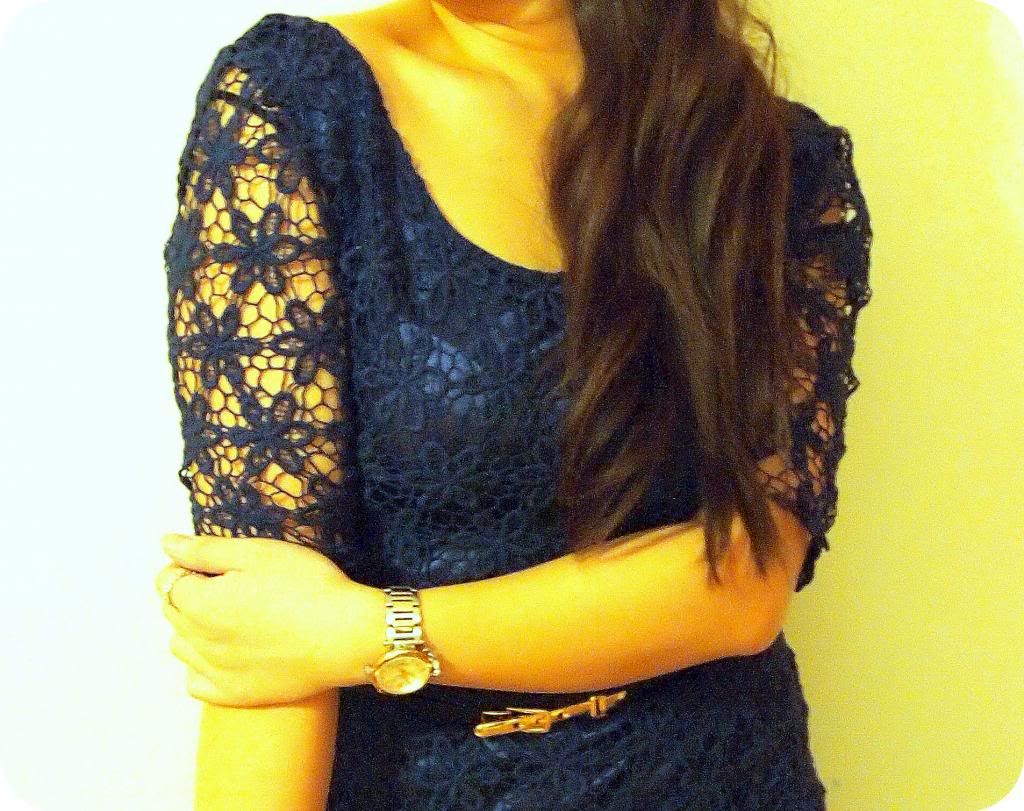 The lace detail is so feminine and beautiful too, with some skin just peeping through.
With it being quite a classic and basic shape and fit, i think the low back is gorgeous, but i do have a soft spot of exposed backs!
It was nice to attend something the Uni, and especially the School of Arts was holding , as i don't think I've gone to a uni event at the student union since freshers! There was yummy sweet treats to pick and mix from and a fun photobooth for you to be snapped away at.
As uni work goes, this week is going well, after feeling like I'd moved 5 steps back last week, this week I've been seeing results, been very proactive and productive, and feel spurred on and excited. I might post some work soon, depending how i get on with it....we have a rocky relationship...
Hope you're all well,
Speak soon,
A.x