The past week at uni, we've had Subject Futures Week, where a lot of guest speakers came in for all the different pathways in the School of Arts, and I think I can safely say for the fasion depreatment that the talks we heard were above and beyond expections.
Some of the personal highlights for me were
Katie Greenyer
, from a company called
Pentland
, who I must admit I hadn't heard of beforehand, but they are involved with a lot of well-known brands, such as Ted Baker and Hunter. Katie was really engaging and just created a buzz of energy and what was really exciting that I learnt that day was the Design Pool scheme that Pentland hold. They understand the cache 22 there is where graduates need experience to get a job, but can't get any experience due to the fact they've had none already.The Design Pool just sounds like such an exciting opportunity where they nurture and help new talent grow into their own, and it great to see a company really care and be excited about the future of young people and graduates.
Next was a wonderful, inspiring and sweet lady (who I secretly wanted to adopt as my grandma…) who goes by the name of
Anne Selby
. I was absolutely fascinated by her and everything she has done and accomplished in her life.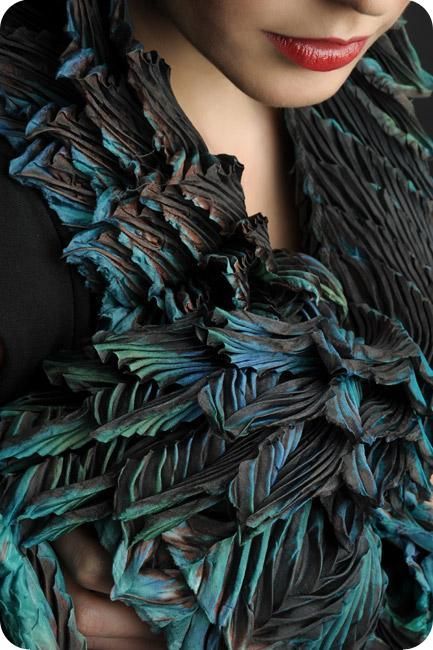 Not only does she design beautiful, intricate, pleated scarves and pieces that are truly wearable art, but her inquisitiveness to how to execute the pleats caused her to invent and patent her own pleating machine. This all came from an MA she studied in Textiles print, coming from a degree in Science. She just oozed a passion for what she does and what I found most inspiring about her was that she was always yearning to learn more and appreciated how much work goes into all aspects of society and work, such when she entered the world of film when she made her own.
Caroline Hart (Barulis)
is a an alumni student who graduated from the University of Northampton 10 years ago and is now freelancing as a creative pattern cutter, who made her own amazing wedding dress.
(that I loved! Ostrich feathers anyone?!)
She's also worked with other inspiring creative minds such as Matthew Williamson and even creates the dresses for the 2 sweet internet phenomenons,
Sophia Grace and Rosie!
It was great to see what someone who had come from the started off their journey exactly where I am now, and It was also really interesting to here about the more flexible side of the industry that is free-lancing. She was just so nice and friendly as well, and very approachable and welcoming when it came to helping students.
Gary Assim is a lawyer who specializes in copyrighting and legal rights when it comes to the fashion industry and it was just really interesting to know about the ins and outs of such a fast-paced and creative industry, and also see how what aspects from well-known fashion houses and brands are protected, such as the red and green combination of Gucci.
And last, but definitely very much not least,
William Tempest
came in to talk to us.
He was so utterly humble and down-to-earth, despite being an amazing and well-known designer who's dressed the likes of Rihanna, Kate Moss and Emma Watson.
He is just such a creative individual and while giving us an interesting insight into how he got into the fashion industry, what i particularly found intriguing was the difference of him designing for his own high-end label and for high-street brand River Island. He gave us some really helpful tips from his own experience, and one of the things he said that stuck with me the most is that you, be true to yourself and have our own identity. He was friendly, nervous about public speaking like the majority of us, and just a brilliant and inspiring person to hear from.
I know the number of times I've used the words interesting and inspiring in this post is just silly, but that's what all they all have been, and that week has really made me think about my future after uni and also spurred me on to achieve my goals and aspirations.
Hope you're all well,
Speak soon,
A.x