Grounbreaking...well, for once - perhaps.
Despite my love of all things that look like a beautiful bouquet of Spring florals, I could not agree more with this infamous 'Devil Wears Prada' quote.
Year after year, when Spring rolls around, florals are made out to be the new hottest thing since Beyonce told men if they like it, they should've put a ring on it. And it's not. Really not. It's the same every year.
Unless, you're one of the longest running department stores in Britain, collaborating with one of the biggest brands in sports.
source: talkcasuals
Liberty London not only is one of the most beautiful buildings in London (which I still find as breathtaking every time I see it now), but also produce some quality and gorgeous printed fabric.
So when they're delicate and nostalgic florals were mixed with the fresh and clean lines of Nike last year, the world went mad, and this year was no different.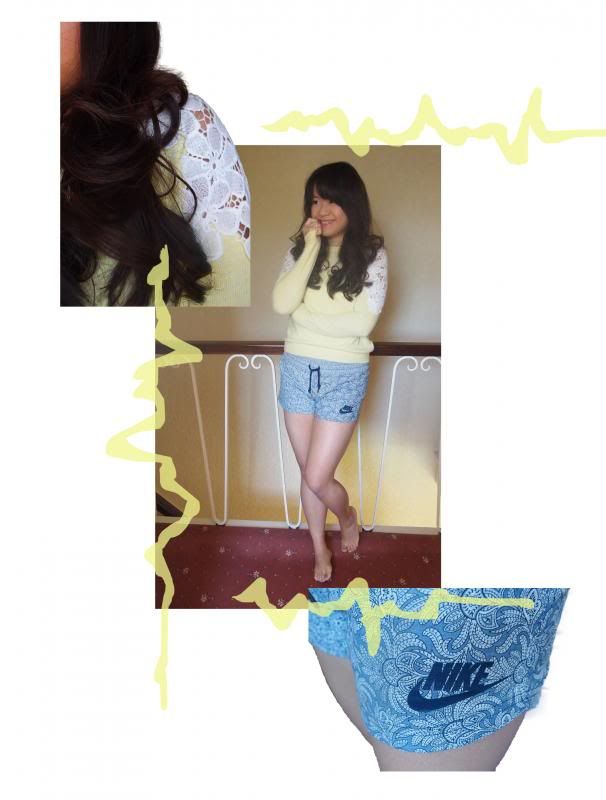 And after lusting after the collection last time around, this year, I decided to nab myself something. And this beautiful shorts are now mine to snuggle in forever.
The calm and relaxing tone is blue is the perfect juxtaposition to the rush of activity of Nike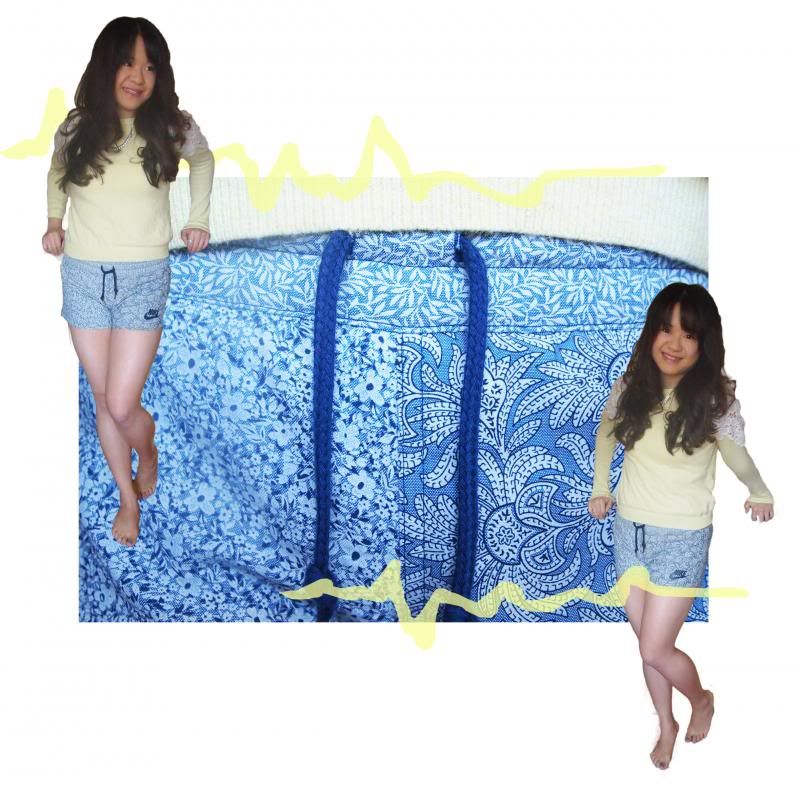 And my favourite thing is that when you look closely, every section of the shorts are a different archive Liberty Art print - it's like wearing your own personal patchwork quilt!
With these, on a lounging Spring day, I wore them with my favourite piece of knitwear at the moment.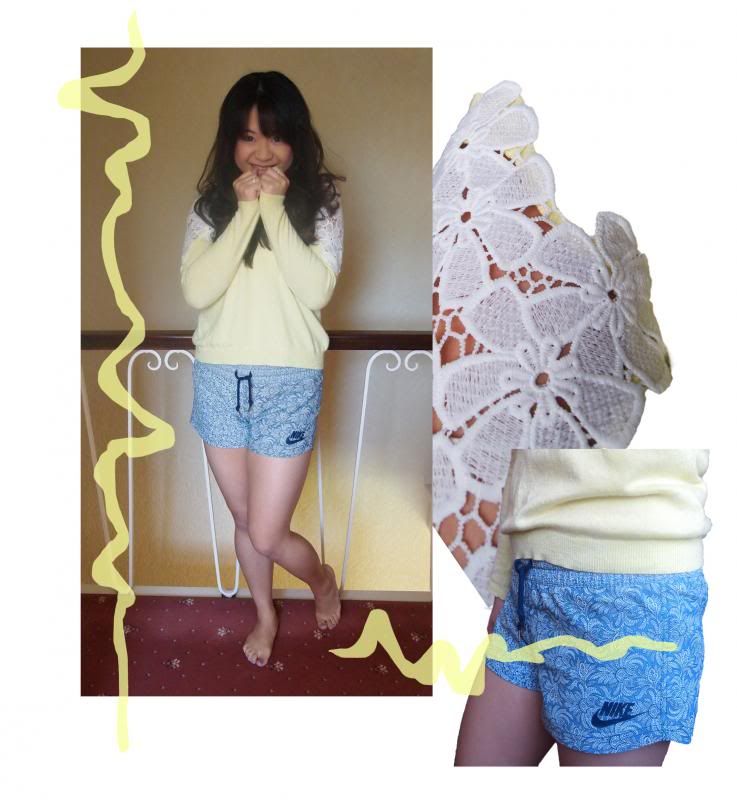 jumper:Topshop, shorts:Liberty
Yellow is one of my favourite colours (it's so goddamn happy!) and when it comes with 3 of my other favourite things as well - that it's pastel, has floral lace on it, and shoulder cut-outs - well, that's just a winning streak right there!
What do you guys think of the Nike x Liberty collection?
Have you guys seen anything from the collaboration that's taken your fancy?
Hope you're all well!
Speak soon,
A.x