I bloody love dungarees.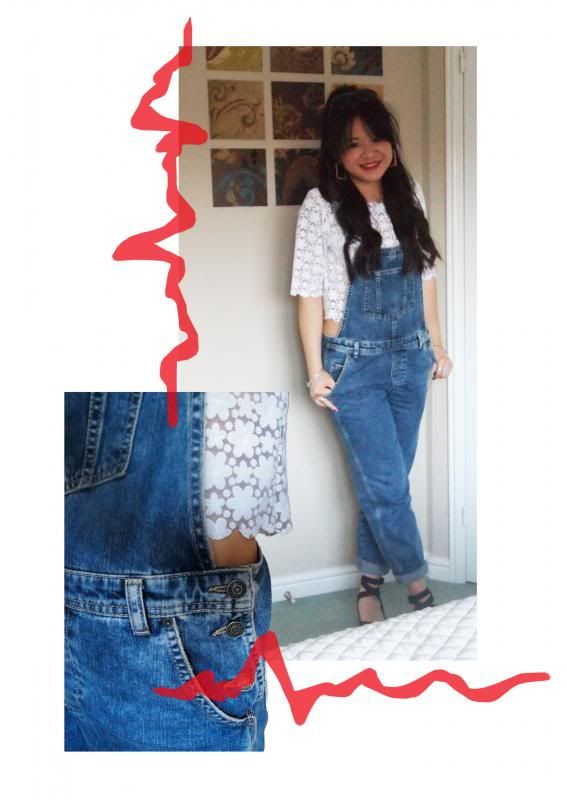 Me and dungarees go way back - you could hardly tear the off of me when I was a wee nipper-snapper. And now I've grown out of them,
one pair
still isn't enough for me. So, I got myself a longer legged twin, and I cannot stop wearing them.
They are one of the comfiest things ever, and 90% of the time, if I end up making plans with a friend on a Saturday, these babies are my go-to.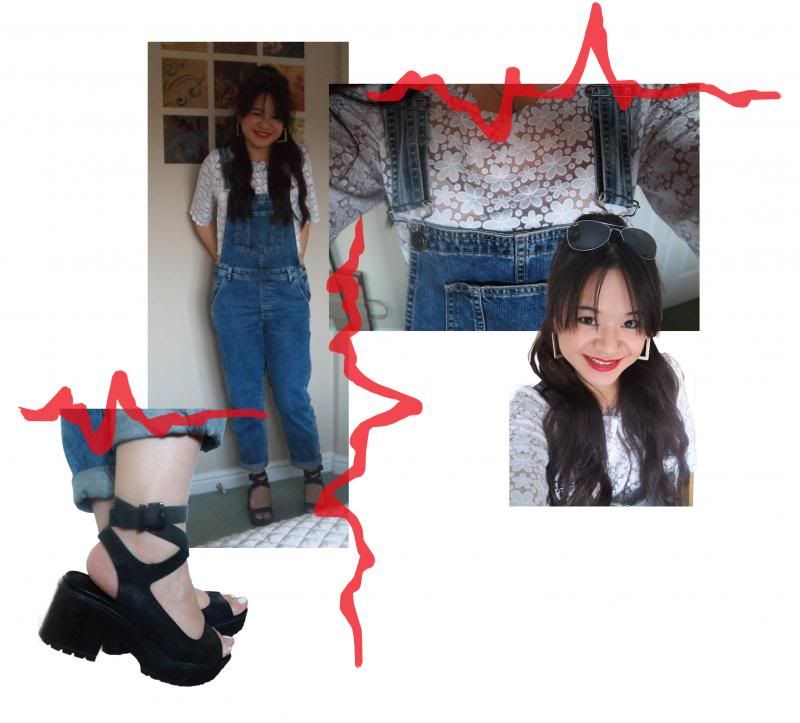 They're perfect for spring -whether I've got an Iron Man sweatshirt and Nikes on with it, or this sheer daisy top and wraparound chunky sandals (or what a girl I met liked to call, my Spice Girl shoes!)
With my hair whipped up into a high ponytail, and some square gold hoops hooked on, my and my denim buddies were ready for the weekend!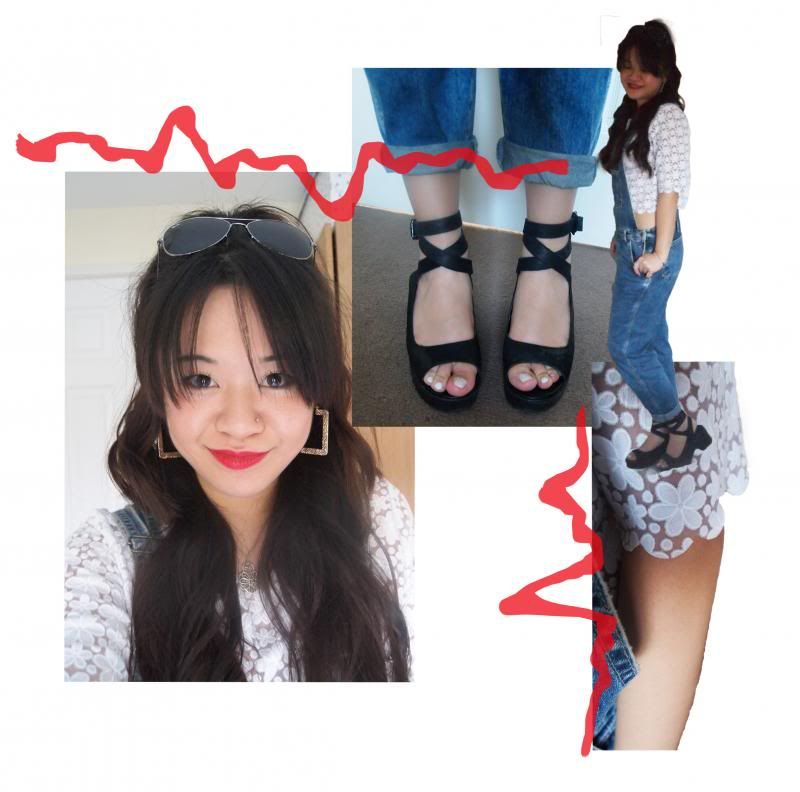 dungarees:Topshop, top:Topshop, shoes:Topshop, sunglasses:Raybans
I especially love the scalloped edge to the top, and whenever I do up my Spice Girl shoes, I feel a little bit like a ballerina!
Do you ever like an outfit so much, that you wear it to death? Well, I'm a bit worried that it's gonna happen with this!
Hope you're all well!
Speak soon,
A.x