I bought this dress when I was a know-it-all adolescent, and thought it was fitting to wear to a rave party.
Yep, that's right. You heard me. RAVE.
Baring in mind in I was 17 at the time, thought 'raves' where you put stripes of bright pink gunk on your face, was the most fun you could ever have - this dress seemed to fit the bill.
Since that party, i't's just been collecting dust in the back of my wardrobe. Obviously as we grow, our style does as well, and I wasn't sure if graffitti really shouted out 'me' anymore.
But i couldn't bare to get rid of it either.
So, I decided, if I wasn't getting rid of it, i HAD to wear it. And so i did.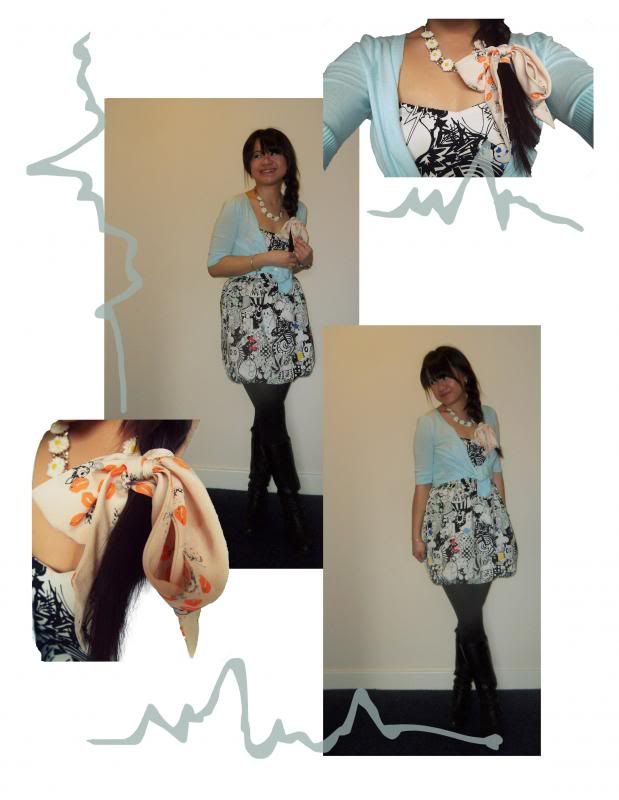 dress:Topshop, cardigan:River Island, boots:Timberland, necklace:Topshop
With a fresh pop of blue tied across it and black boots zipped up, it;s a fry cry from the dress that I thought was only worthy of a neon-themed party.
And with a dress so fun, I couldn't help but carry on the party with a daisy necklace and a ribbon to hold together my plait (complete with bunnies and kisses!)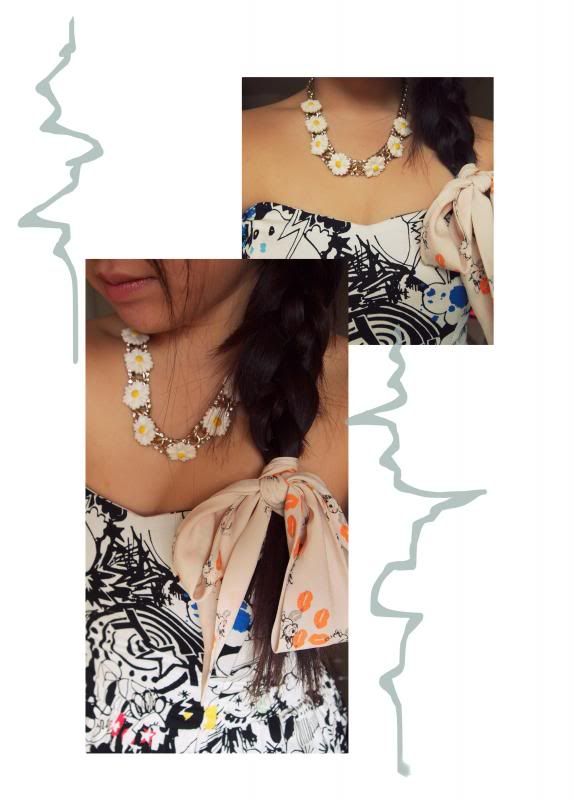 I'm pretty bad with getting rid of clothes, and I know there's probably a hundred items in my wardrobe that I could afford to bag up for charity - and I definitely need to!
But sometimes, it's nice to revisit those old favourties, and work them in a new and different way.
Are there any clothes you haven't worn in years but still keep? Or do you still have old favoutire you still wear till this day?
Hope you're all well!
Speak soon,
A.x