During the past weekend, I slipped my wellies on, and spent it at V Festival.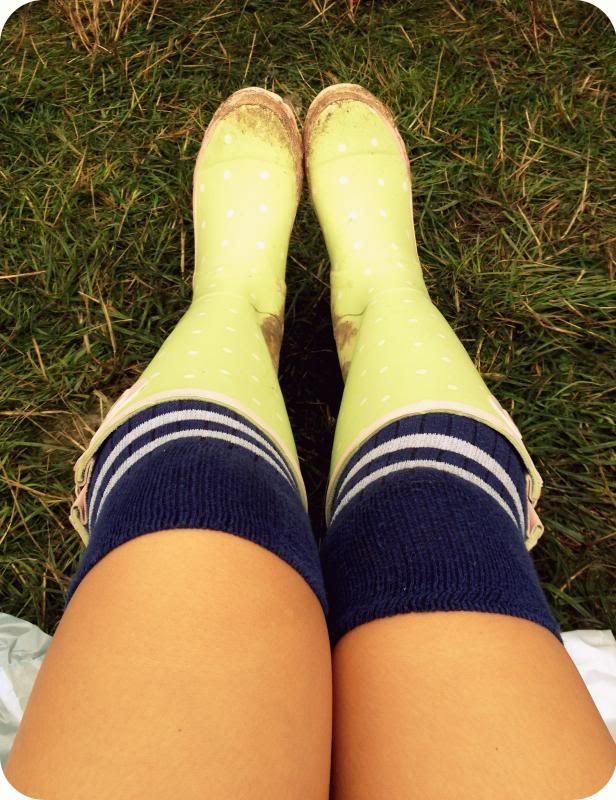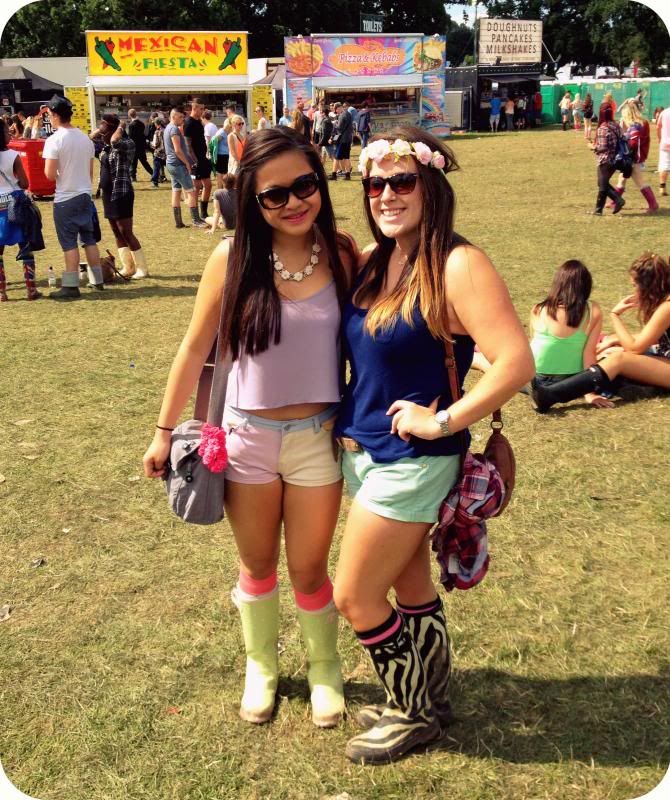 The weekend was filled with music, drinks, party hats, bands I'd been dying to see and bands that i love, and was shared with friends who put out with my out-of-tune screaming along, and new people who jumped up and down incessantly with me in crowded seas of fans.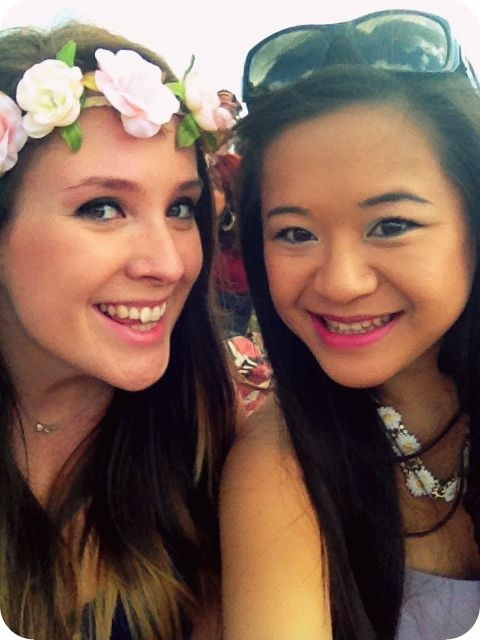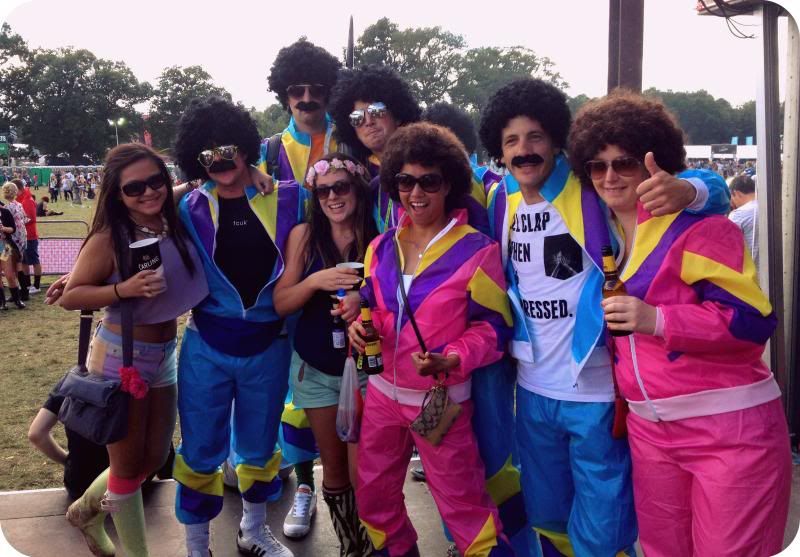 During the Saturday, it was my best friend's brother's birthday, and he turned 18! In my eyes, I still think of him of the 13 year old that used to open the door for me when i came around, and then scuttle off to play Xbox...and now, he's about to go to uni and a proper grown-up young man, and what better way to spend your 18th birthday, than at a festival :)
If you follow me on
Instagram
, I'm sure you would've been sick of all the videos and selfies I took.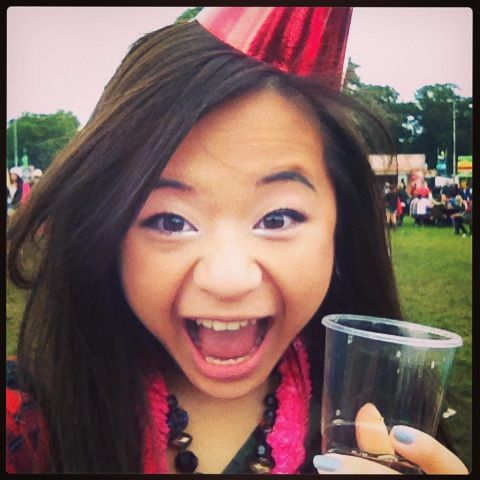 We were prepared for the forecast of torrential downpours of rain...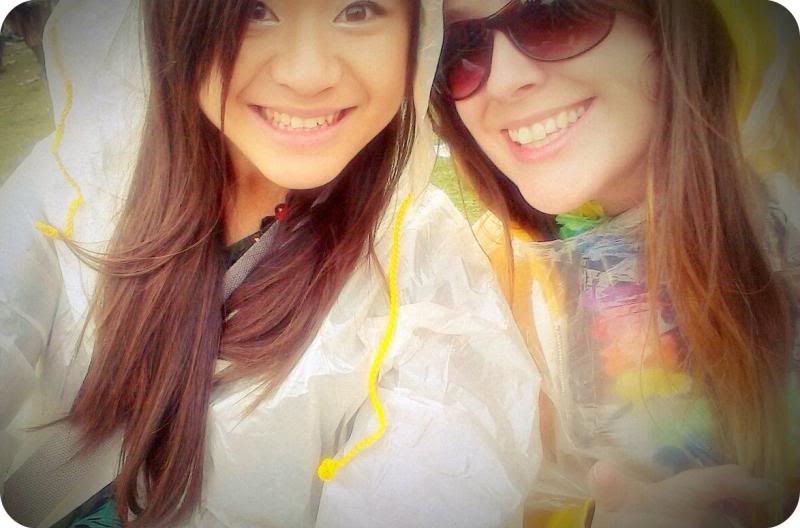 ...but thankfully, the skies were forgiving and we only saw sights of a few raindrops, and after that Sunday was just sunshine and smiles!
With the sunny Sunday saying hello, I went to town on my festival outfit and went a bit mad with pastel power, and bright make-up ad socks to boot.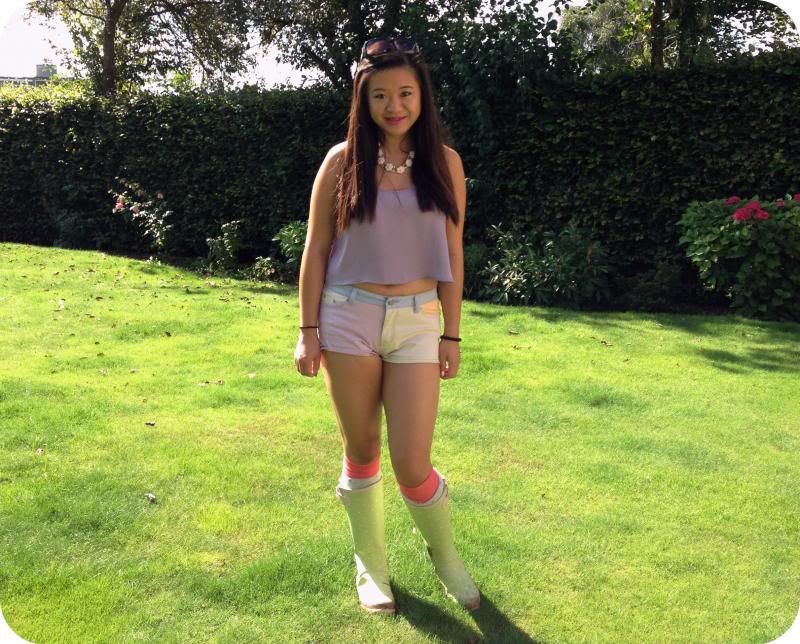 I am in love with these shorts, not only are they coloured in with pretty pastels, which i always have a soft spot for, but each panel is a different colour!
Music plays a massive part in my life, and I don't understand how music couldn't mean something to you, so when live music is around, I'm just in my element. It's not even if the band is amazing, or if they're interaction with the crowd makes you feel connected, which 99% of the time, both of these are true, but most of all, what i love the most, is the atmosphere. There's just something about being with a crowd of people, even if you are squished like sardines, you forget all about that fact because you're with people who all have the same passion as you for the act you're there to watch, and singing your heart out along with them, and jumping like crazy kangaroos.
Lissie and Seasick Steve are both artists that i really like, but know limited amount of their songs, but one of Lissie's song, is one of my favourite songs, go and Youtube '
When I'm Alone
' by her, and I guarantee you won't regret it :) Despite not knowing a lot of their songs at all though, I thoroughly enjoyed their sets, more than I expected, they are both such talented artists, that are amazing and charismatic live, and definitely made me want to go and check out more of their work.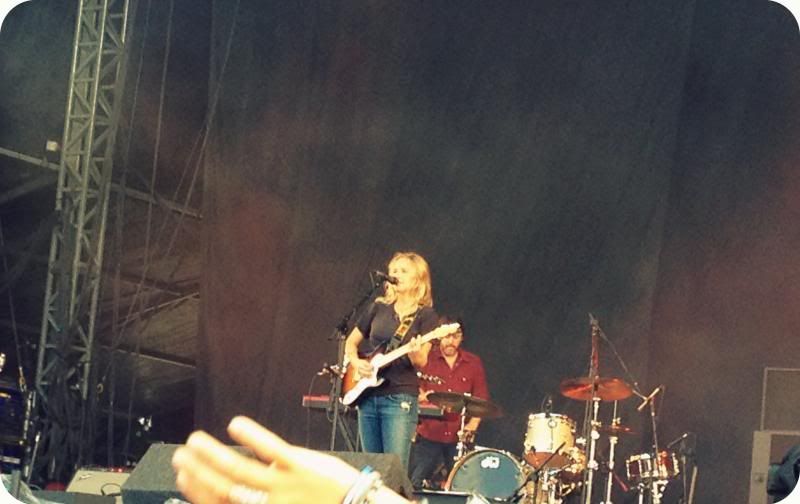 Lissie @ V Festival 2013
Ellie Goulding and Kings of Leon are both acts that I've seen live before, and were absolutely blown away by, and seeing them again, I once again was lost for words (and also lost my voice due to all the screaming!). One of the things that really impressed my was Ellie's passion and energy, and as strange as it sounds, Kings of Leon's visuals were just stunning. You know those big screens they have so everyone at the back can see? Well, they didn't just have them showing the band playing, but they had edited them to go along with and fit in with the the vibe of the song they were playing, and the lights of the show were just as good.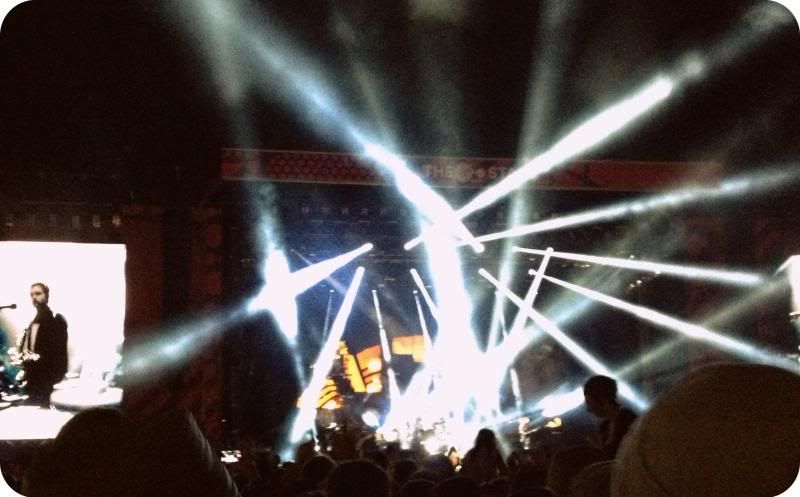 Kings of Leon @ V Festival 2013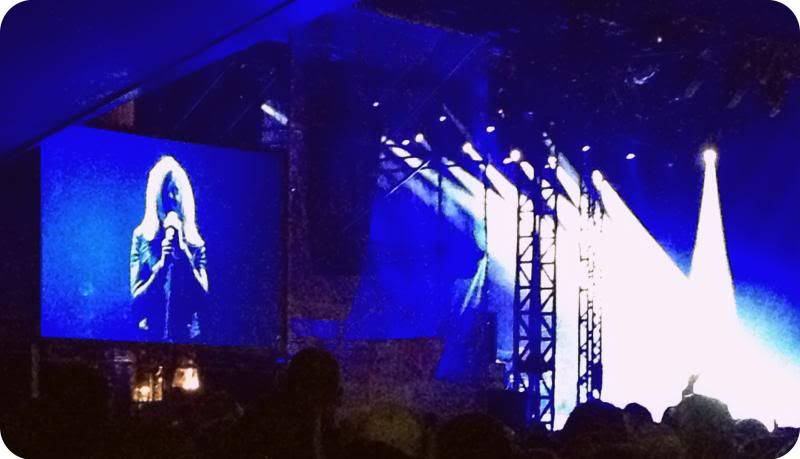 Ellie Goulding @ V Festival 2013
Two Door Cinema Club is a band that I love, and have been DYING to go see live for years, but fate just intervined and our paths never crossed, however, I finally saw them, and they were the energetic and exciting band that I was hoping for and more.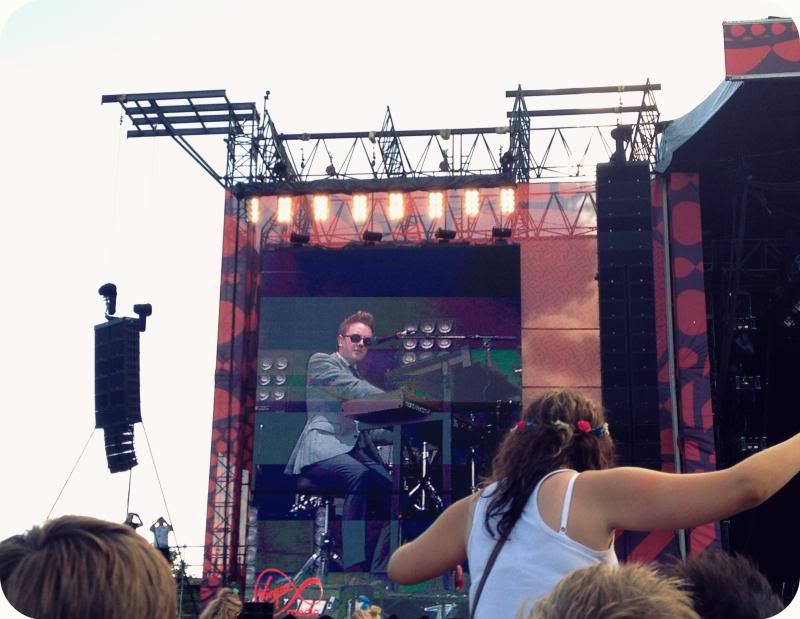 Two Door Cinema Club @ V Festival 2013
The Vaccines and The Script are both bands, whose songs I enjoy and sing along to, but have never paid all that much attention to. Well, that all changed at V. The Script had such amazing interaction with the crowd and just seemed so humble and excited to be playing, and really got everyone involved with the brilliant live set they were playing. And The Vaccines just made all the songs that I love, come alive on stage.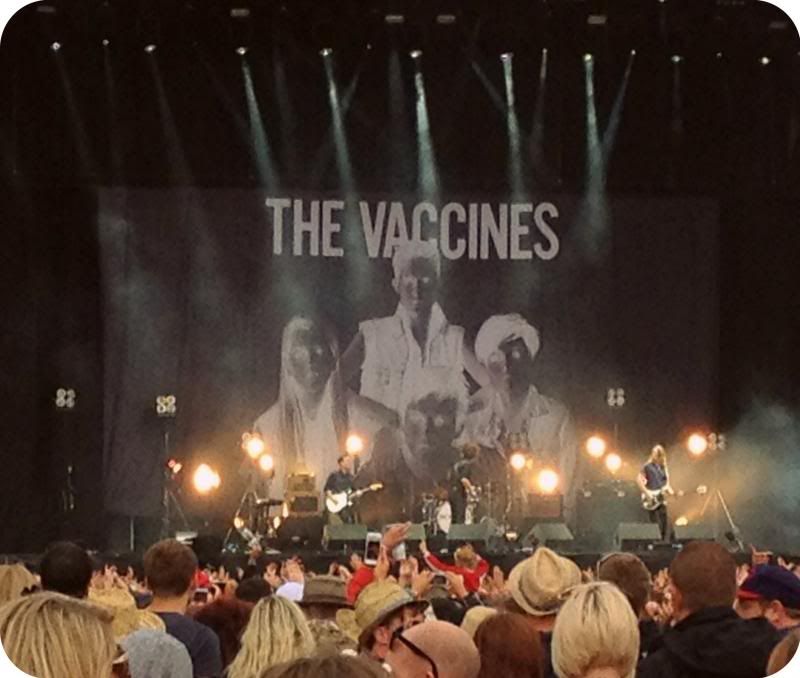 The Vaccines @ V Festival 2013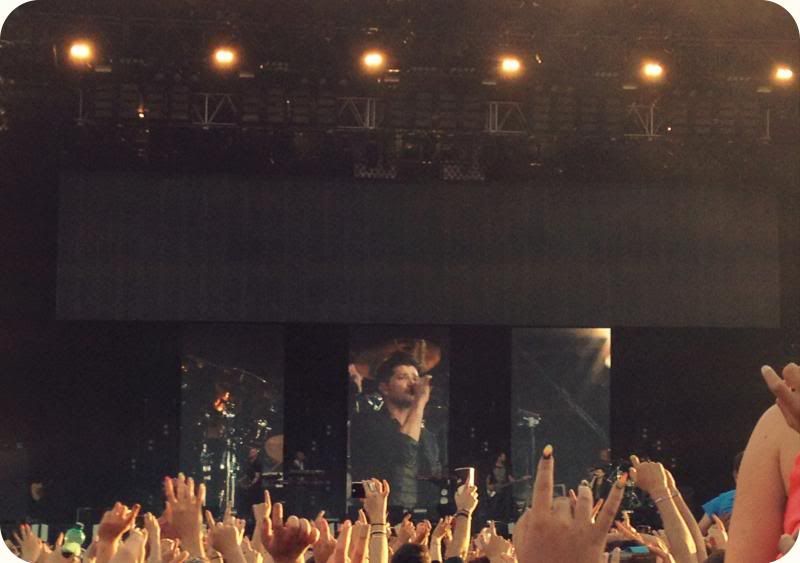 The Script @ V Festival 2013
But the main attraction, and the main reason why I was so excited for V this year was for the Queen herself.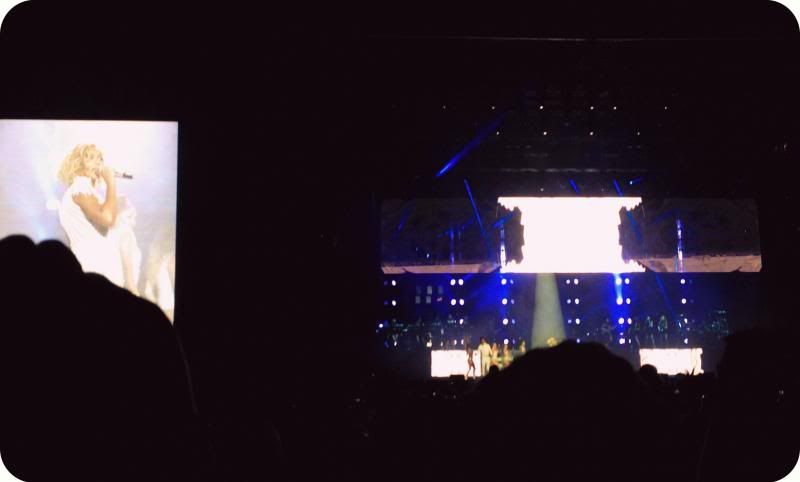 Beyonce @ V Festival 2013
Despite her coming on stage late, I still lost my goddamn mind, and after wanting to see her for so long, it wasn't just a live set, it was an experience.
I read a blog post not that long ago from
The Man Repeller
, and I completely agree with what she said. It's not until you see her in action do you see her passion, her drive, her gratefulness, how humble she is, and what a showman she is.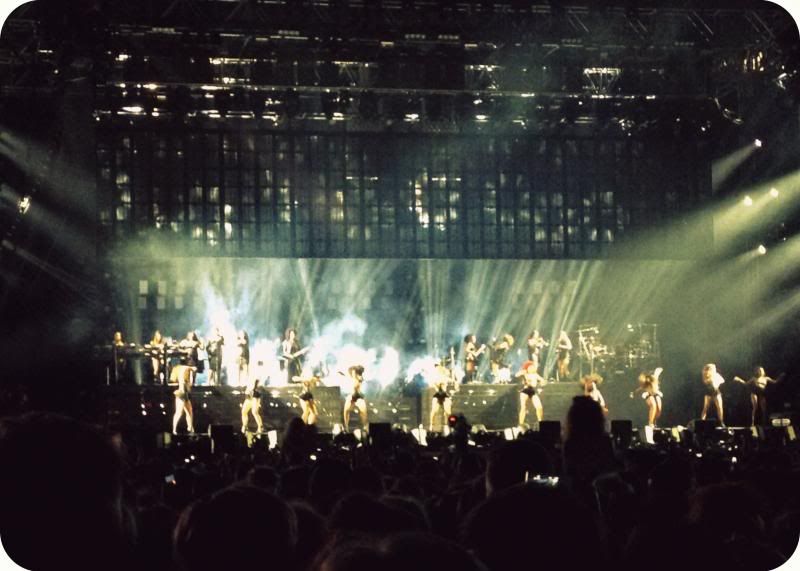 Beyonce @ V Festival 2013
She was fierce during 'Run The World', danced her bootylicious booty off to 'Crazy In Love', belted her lungs out during 'Halo', got the crowd going and singing along with 'Irreplacable', and of course, got everything turning their hands back and forth during 'Single Ladies'.
Did you go to V this year? Who was your favourite act? Have you been to any other festivals?
Hope you're all well, and have a brilliant Bank Holiday if you're in the UK!
Speak soon,
A.x