With the heatwave dying down and the typical British weather sadly making more of an appearnce these days, my short shorts weren't accompanied by a bright, summery top this day.
So my high waisted shorts, with buttons with anchors on to top it off, they had to find a new partner in crime, in the form of a textured navy blue and white cropped top.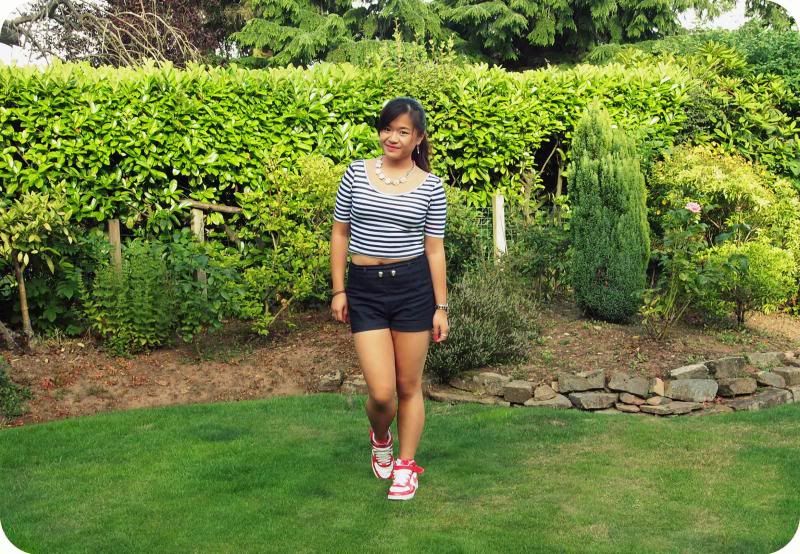 Instead of the typical combination of blue, white and red, I jumped into my perky, pink Nike high-tops, and my hair went along for this pink ride as well, as it went under a bit of a colour transformation.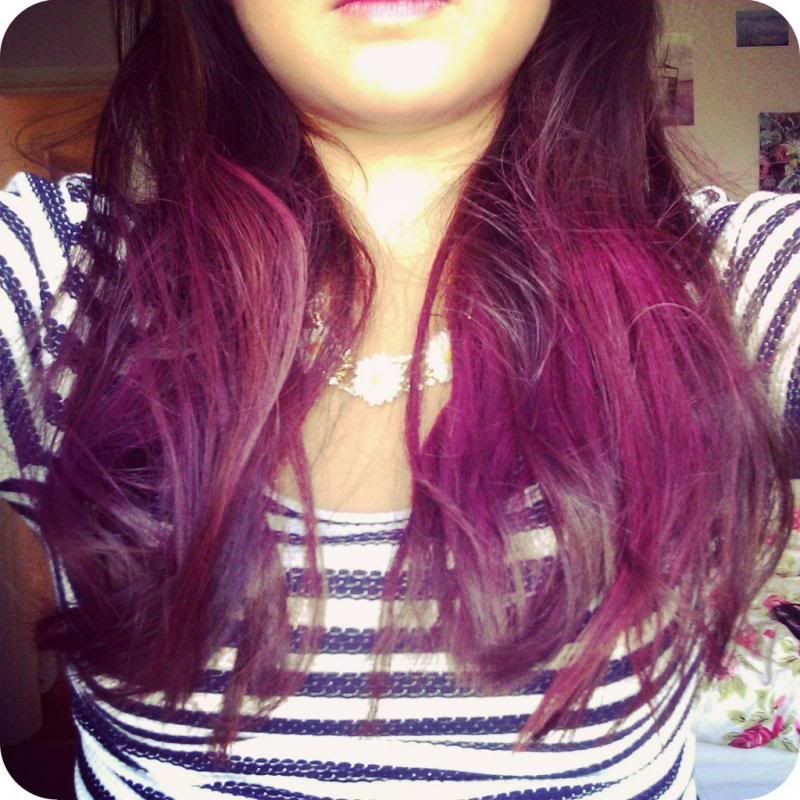 (this is from my instagram, which you can follow me on here!
@amylo92
)
I heard and watched person upon person chalk their hair with simple art pastels, but with my hair being so dark, it just didn't work that well, even when I wet it as suggested. However, I came across
this little beauty
, which made my hair into a rainbow of colours with ease (even if it came with a bit of mess!)
I think it's a really fun way to change up your hair without committing. What colour would you add to your hair?
Hope you're all well,
Speak soon,
A.x