Do you ever have those outfits which you know is just a fail-safe option. You can put it together in a dash, knowing you can rush out of the house without looking too much in a shambles.
And this is one of my fail-safe outfits.
As you can tell by the greenery and bare legs, this was taken quite a while back, my legs haven't come in contact with the outside, and might I add, FREEZING, air, in a long time!
Yet, I have worn this outfit again and again. Even with the cold northern chill out-staying it's welcome. There's nothing a pair of tights can't fix!
I love the blocking of bright, bold colours on this skirt, and it always makes me think I've just plucked it out of a packet of Bassett Allsorts!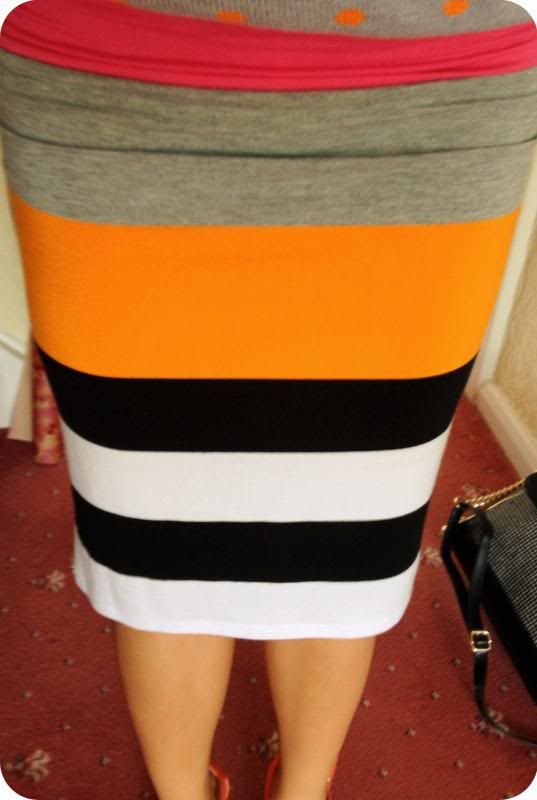 This jumper is the both the coziest and most fun thing I ever did wear! With a growling, fierce panther on it, it's enogh to scare off any predators, yet the once again bold and bright polka dots is enough fun to tame down any big kitty.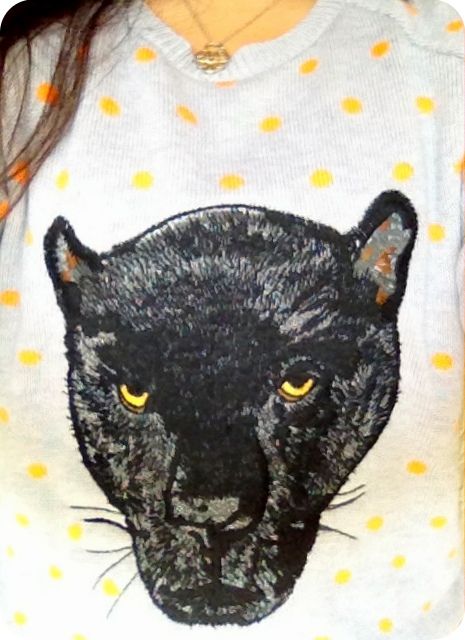 Orange is just a colour that doesnt run through my wardrobe very reguarly, but this pop of a sunny hue is has een welcomed by welcomed arms! I love how the polka dots and the orange stripe i nthe skirt ties in together, and to bring this through een more, I rolled up the sleeves of my cozy piee of knit, so the orange from the inside peeps through too.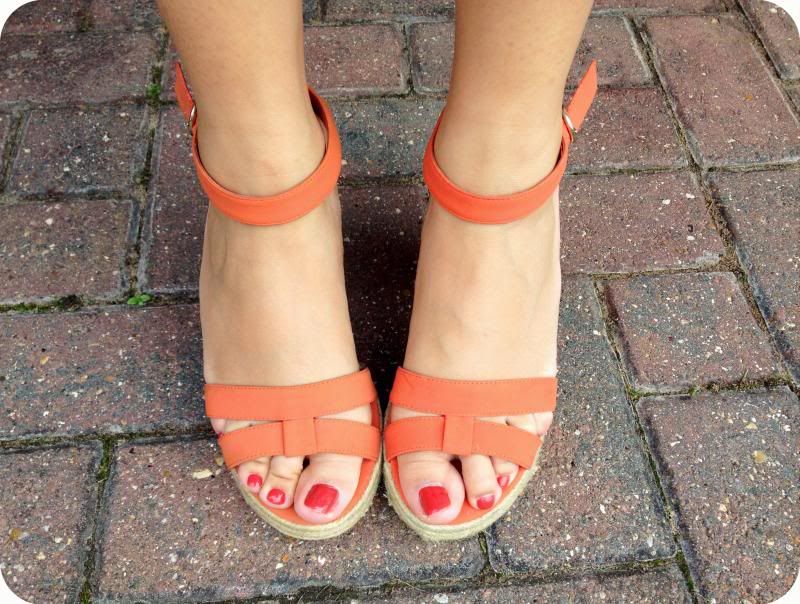 To top it off, some orang strappy sandals and some coral polish.
Now, if Spring would just hurry back along, I can whack this ensemble back out again! Sandals and all!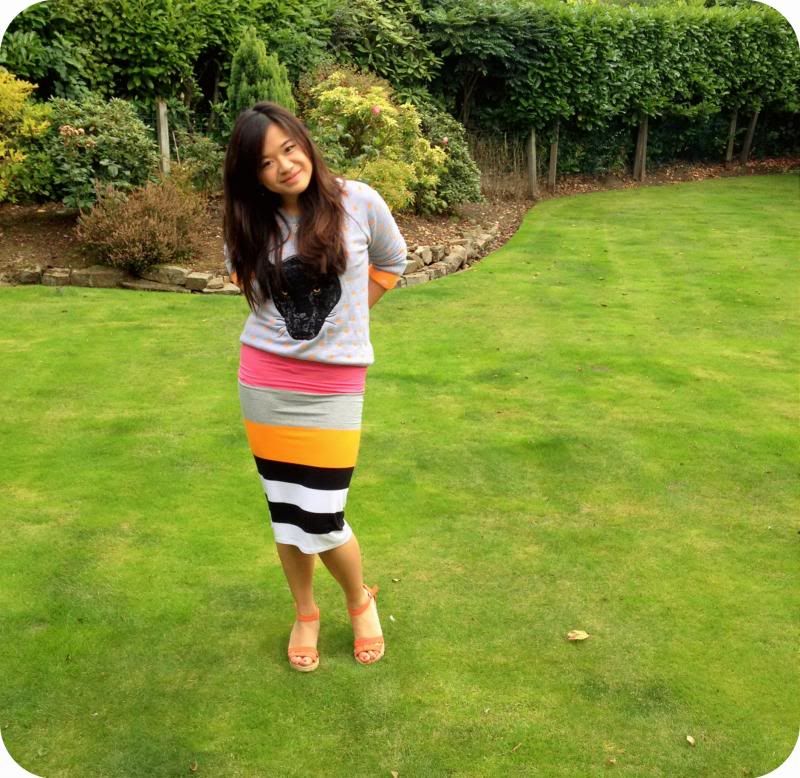 jumper: Topshop, skirt: Topshop, sandals: Kurt Geiger
Are you guys excited for Spring to come back around? Or are you quite content snuggling up in Winter for a bit longer?
Hope you're all well,
Speak soon,
A.x