If you know me, you'll know that have a ridiculous collection of ribbons. Yes. I'm 21-years-old and own an assortment of multiple ribbons...
And tying them into my hair to perk it up a little bit is one my favourite things to do with them, and today was no exception.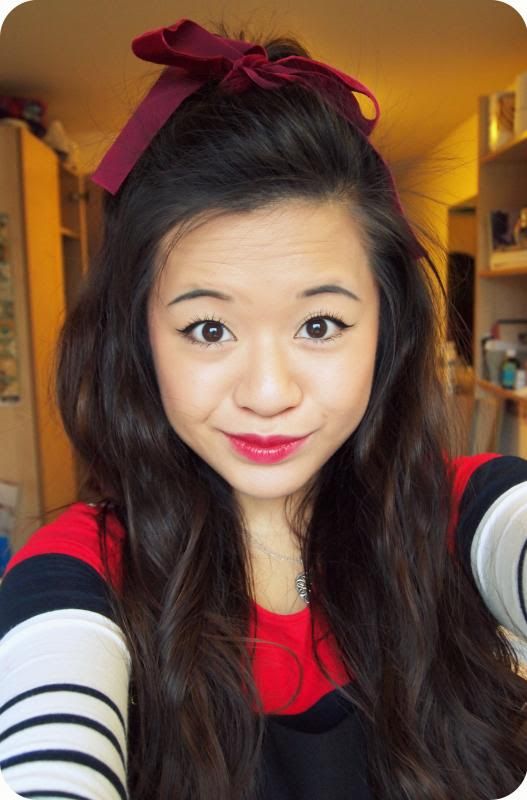 With a stripy top on, which I always feel very Parisian and chic in, I undid all the chic-ness when I buckled up the straps on my little pinafore dress.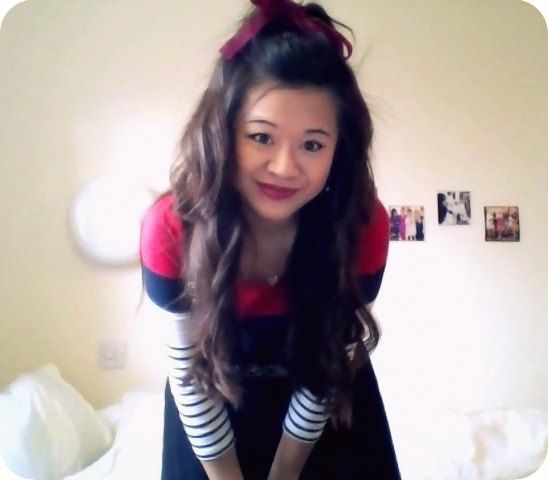 Mix and matching with textures, I found a shiny pair of dark cherry shoes to be friends with my dark cherry, velvet ribbon.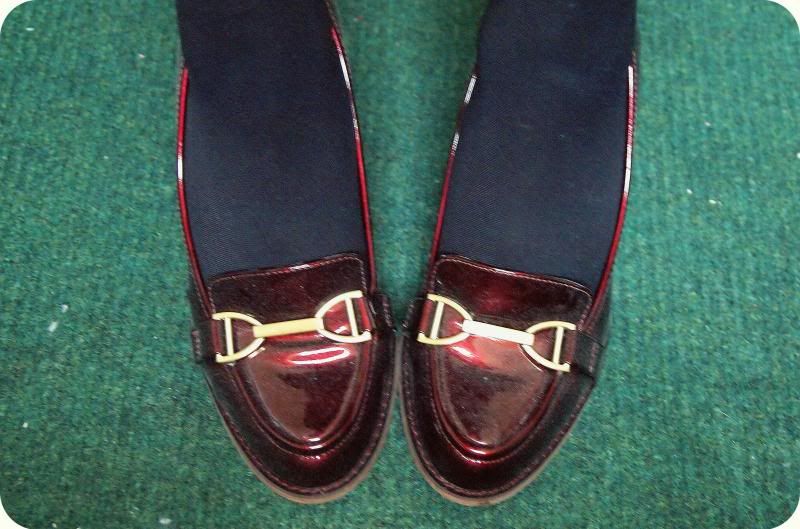 With shiny, gold buckles on my shoes gleaming with every step, I buckled up my belt for some more added golden goodness.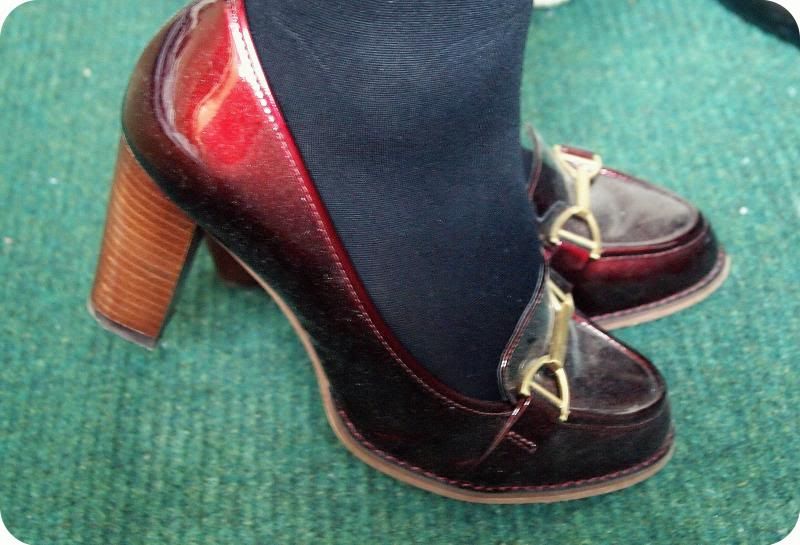 Carrying on the golden glitz, I had these cute lil' hoops swinging happily on my ears.
As I get older, I find myself trying to find the balance of dressing more in a more mature and sensible manner, while still keeping my own sense of girly fun and whimsy.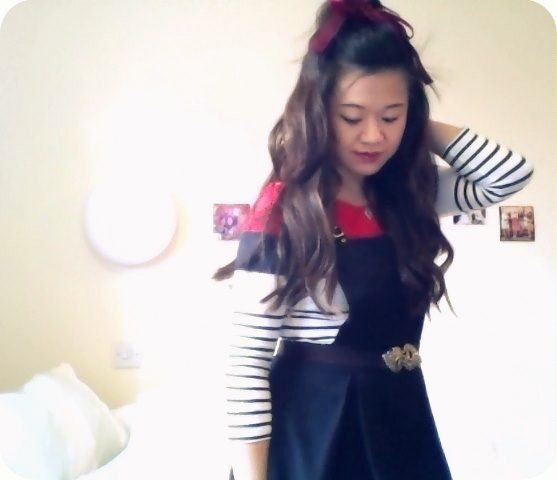 top: Anthropologie, pinafore: Miss.Selfridge, belt: AWear
However, as I stepped out of my door, I felt like I was about to skip to school in my preppy uniform...oh well!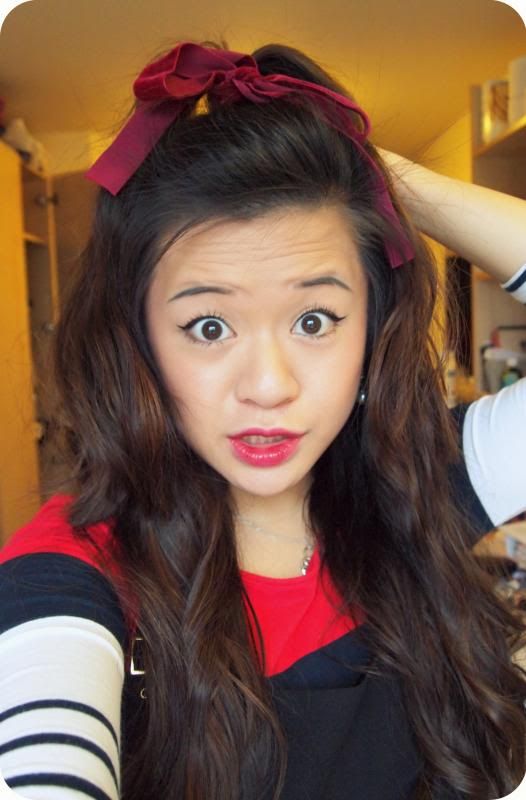 Hope you're all well,
Speak soon.
A.x