The other day while i still back at home, me and my friends had a girly night in with a bit of a come dine with me theme and it was such a lovely evening :)
I made a starter of roasted butternut squash with pancetta and toasted pinenuts, and it seemed to go down well! We also had moreish crisps and dips, 2 mains of lasagna with garlic bread and chili con carne with rice, and a side of salad containing olives and feta cheese, and then to top it off, there was white chocolate, cheesecake with raspberries....i just need a moment to re-live all that gorgeous food....
I had also recently find some beauties online at the Anthropologie sale. I love Anthropologie but it's a bit out of my price range and o be honest, in my opinion some of their items aren't worth the money. However, whenever their sales roll into town, i slightly need to control my purse and myself.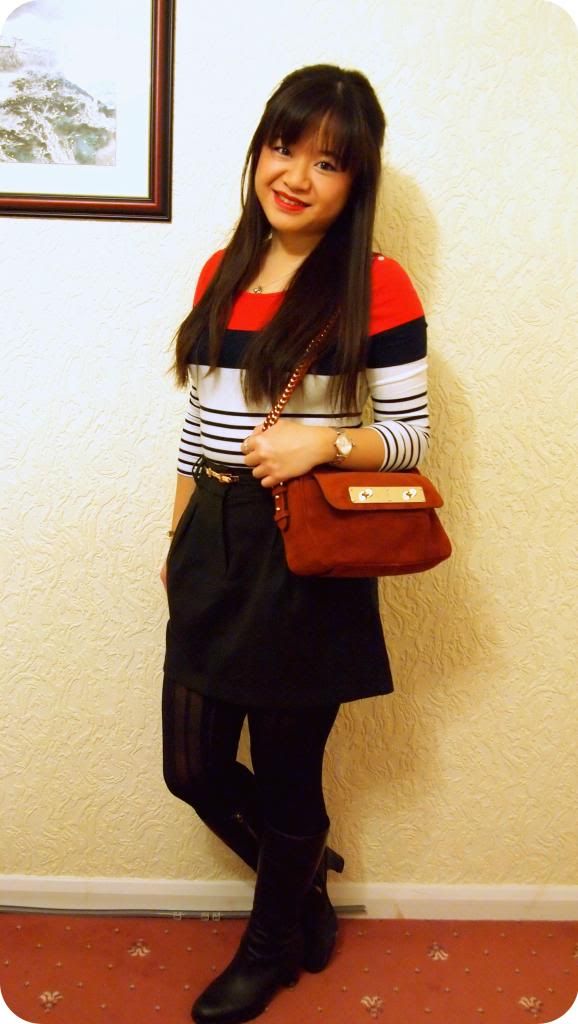 Top: Anthropologie, Skirt: Topshop, Tights: Boots, Boots: Timberland
I wore this top i nabbed in the sale to our girly night in, and kept it simple by teaming it with a plain black skirt and tights with a cable knit pattern on them, i kinda liked channelling this Parisian vibe! I love how the red brightens the whole outfit out and i matched this with some classic, red lips. I used to be one of those people who stayed away from stripes like the plague, 'what with them making you look fat', but after growing up and changing a bit over the years, i now have the mentality that if i like it, i think it looks good and i feel good in it, then that's all that matters :)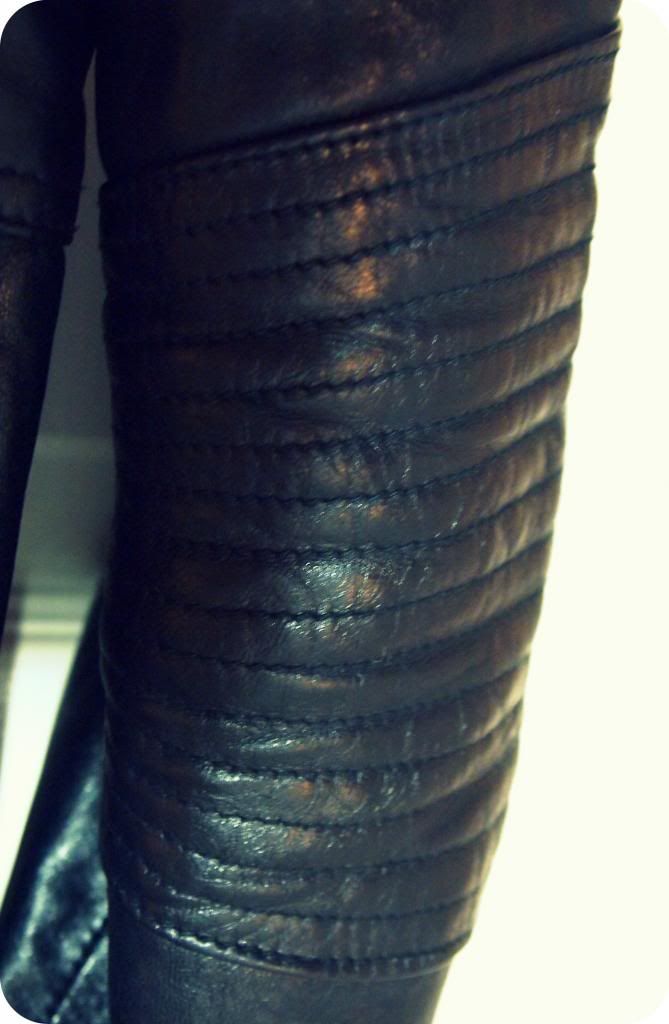 With this, i had my buttery soft leather jacket to keep me warm, which i got at a great deal on ASOS. It was only on for 2 hours as a lunchtime offer but was a decent amount off so it's definitely worth keeping an eye out for offers like this.
And to top off this outfit, well, I'd like to introduce you to a new love in my life...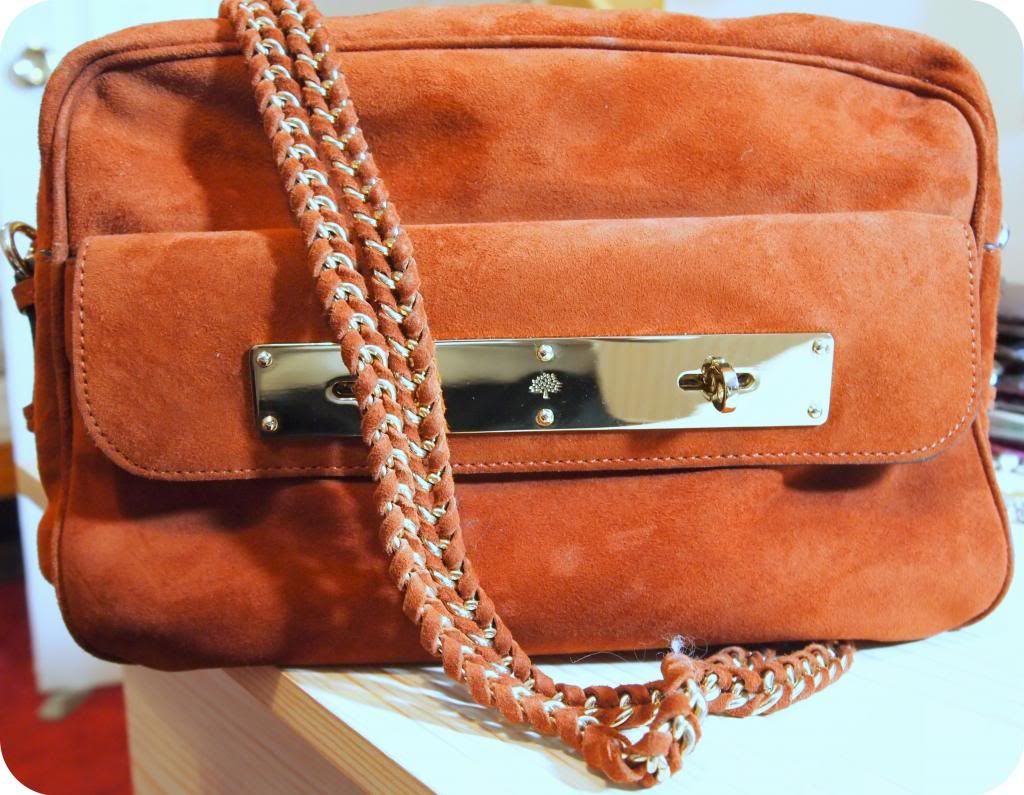 My first designer bag, this is the Mulberry Carter camera bag and i love it to bits! I got it at the outlet at Cheshire Oaks, which i would definitely recommend anyone whose thinking of buying one to go and have a look, because the savings are pretty decent. There was a good few £100s off anyway, but as it was just after Christmas, they had a sale on also and there was even more off, so for the quality of it, i was a happy bunny :)
I love how soft the suede it. I love how the colour goes with most stuff but still adds a pop of colour. I love all the shiny, gold, hardware. I love how the Mulberry logo is subtle and dainty. I love the size, it's not so small you can't even fit a lipstick in but not so massive it's like an expedition to find your phone. I just love it!
I know it's a lot to spend, and i thought about it a lot as i definitely wouldn't splurge that much on a whim, but i'm so glad i bought it and i see it as an investment piece and thought long and hard about whether i would still use it 6+ years down the line.
Would you ever spend this much on one item and see it as an investment for the quality? Or do you prefer to use the money on lots of numerous items and keep up with current trends?
And since this outfit had a bit of a French-chic feel to it with the stripes, I'm going to leave you with this!
Hope you're all well,
Speak soon,
A.x