With hearts dotted all over my shirt, and a pastel pink fluffy number on, I definitely had my hopeless romantic hat on this day.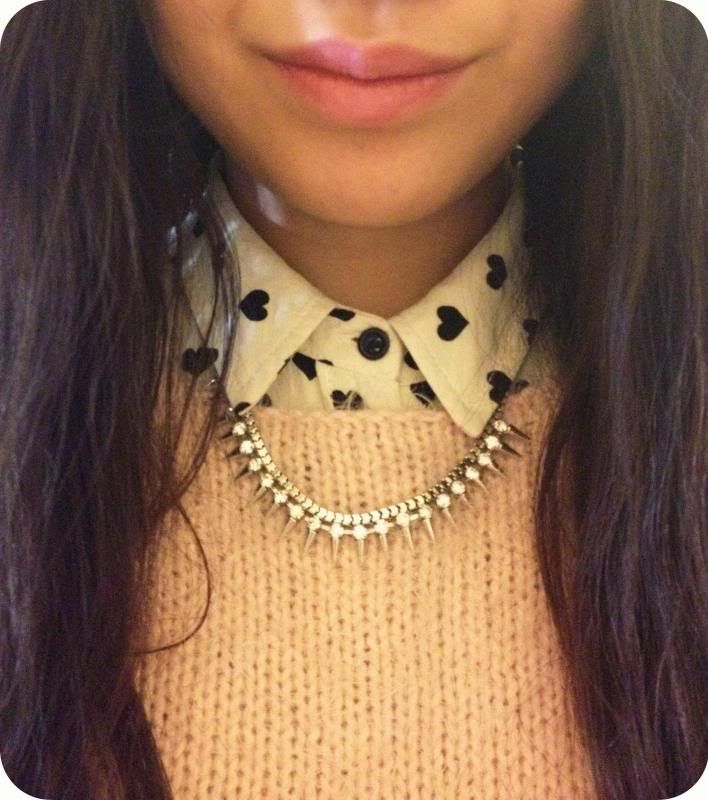 And if this wasn't enough, my bright Calpol/Pepto Bismol coat came along for the ride too.
coat: River Island, shirt: Topshop, jumper: Topshop, jeans: ASOS, boots: Timberland, necklace: La Maison, bag: Louis Vuitton
My skinny jeans came to break up this sickeningly sweet and pastel theme, and the sensible and grown-up leather accessories in my life brought everything back down to earth from the fluffy, dreamy clouds.
I recently received this classic beauty in my life as pass-me-down from my mum and I am besotted with it.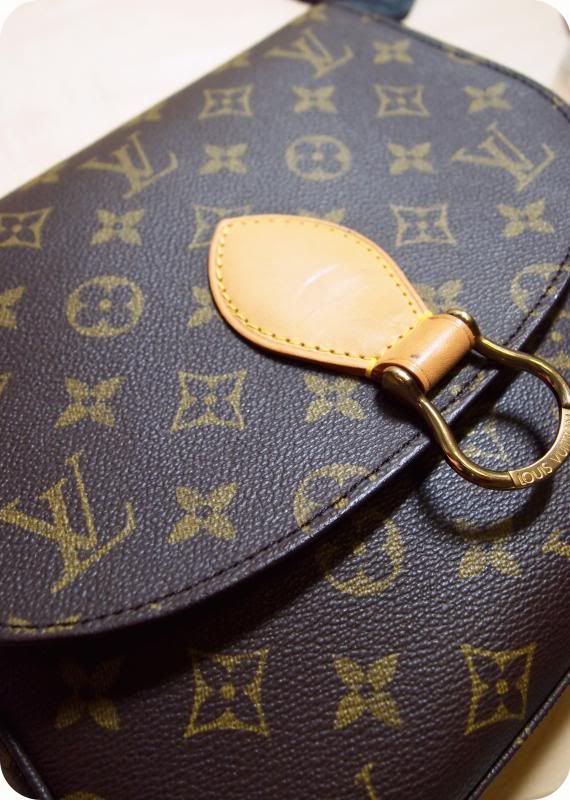 Everything from the iconic and simple monogram to the detail of the engraving on the shiny, gold buckle.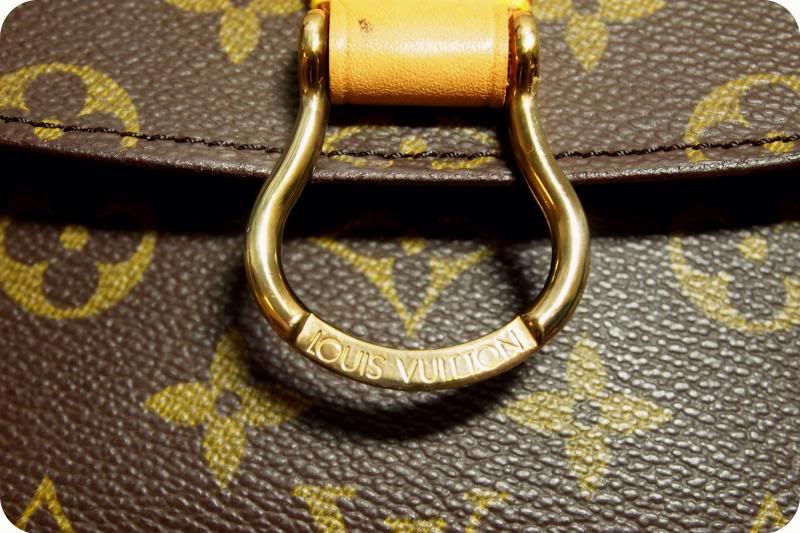 A week or so ago I went to a fancy dress party for my friend's birthday dressed as Ariel from The Little Mermaid, and when I do fancy dress, I don't so it by halves! So, I got some blue contacts to match her, and I loved them so much, I still wear them time-to-time when I fancy a change. I think they're a really fun and non-committal way to experiment with your look!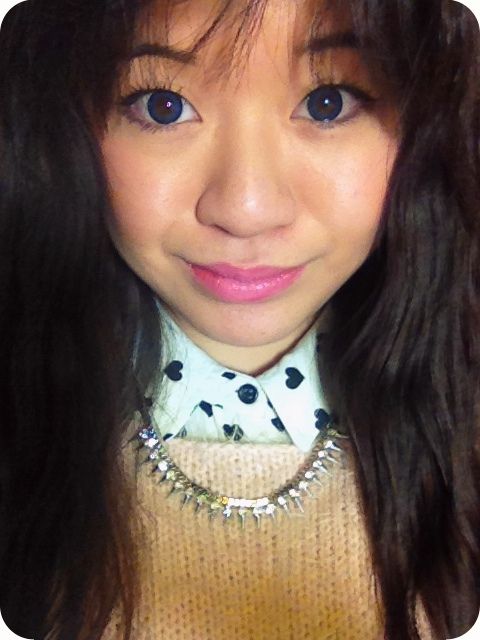 The more and more I try to find the perfect balance between dressing for the playful and classic sides of me, the more I find myself experimenting more with what I wear, and it's nice to break out of a rut and try new things.
Hope you're all well,
Speak soon,