Strapless items have become my new best friends.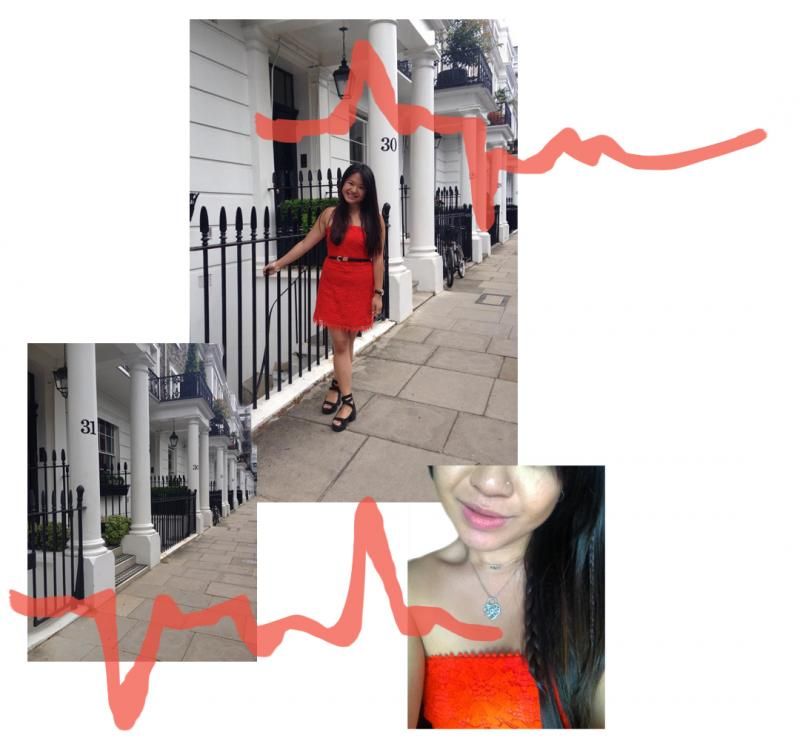 Being an overweight teenager who didn't have the best perception of her own body image, the last thing I wanted to do was wear something that squeezed out every inch of flab spilling over the top, and spend every 5 minutes hitching it back up.
But now, as a happy and confident 22-year-old woman, I love having my shoulders out. Not only do you escape any pesky tan lines, but there's just something so carefree and summery when I hop into something strapless.
And with this fun-coloured and floral-crocheted piece, it just amped up the summer feeling by 100%.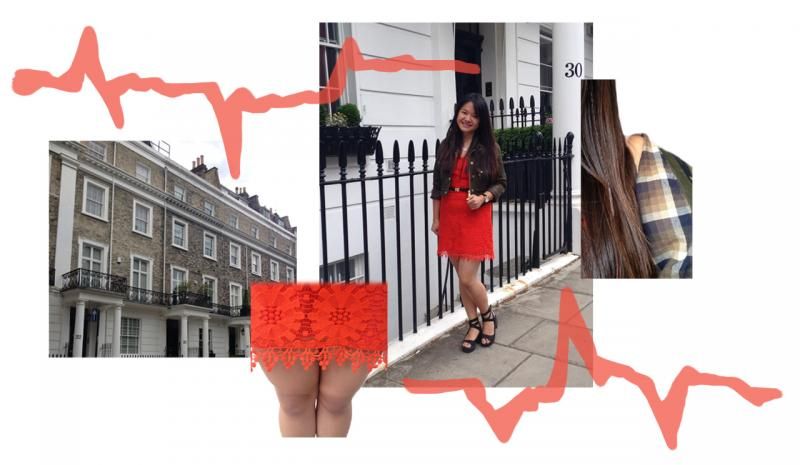 dress:Topshop, jacket:Topshop, shoes:Topshop (a bit of a Topshop heavvy outfit!)
With some plaits in my hair, my new favourite platforms that make me feel like a Spice Girl (a girl can dream), and a khaki jacket - complete with leather trims and shiny, gold details - I skipped around Kensignton without a care in the world! (Except when people are looking at me taking photos..that's a bit awks still!)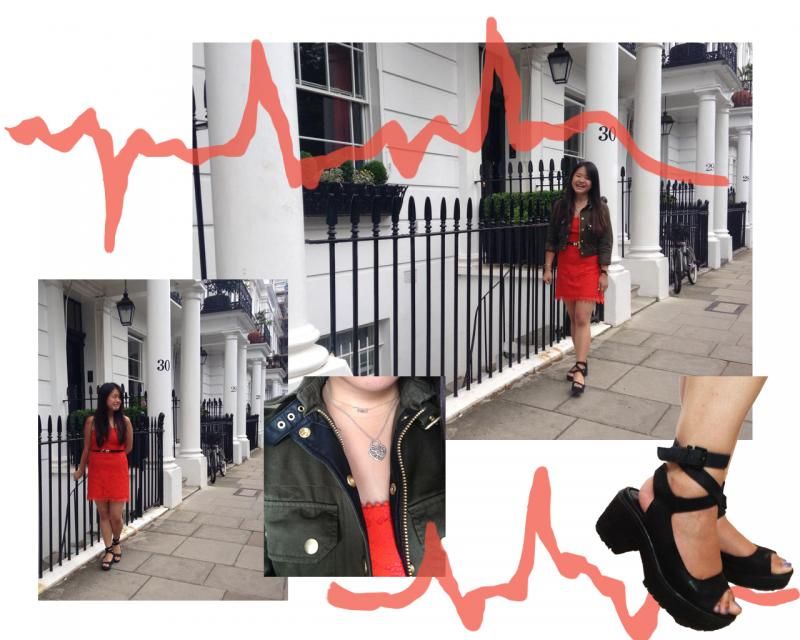 Summer in London is one of the best things ever. I can't even describe it in words, but you just flit around this buzzing enviroment with beautiful places and people in between.
And as well as many other parts of London which are firm favourites of mine - Islington, Soho, Brick Lane - Kensignton is just one of the most beautiful places, and I dream of living in a building like these.
I was a bit late onto the 'Orange is the New Black' train when it 1st came out, but when the 2nd season rolled around, I was well and truly hooked, and many binge seasons took place on Netflix. Now, I might not as sassy as Laverne, as funny as Nicky, or as fiesty as Red, but I think I rock the orange look in my own way!
This summer for me is very exciting personally, there's new opportunities and new cities to explore, and it's the 1st time in my life where I don't know what's going to happen or what's coming up next. And that's all kinds of scary and excitement!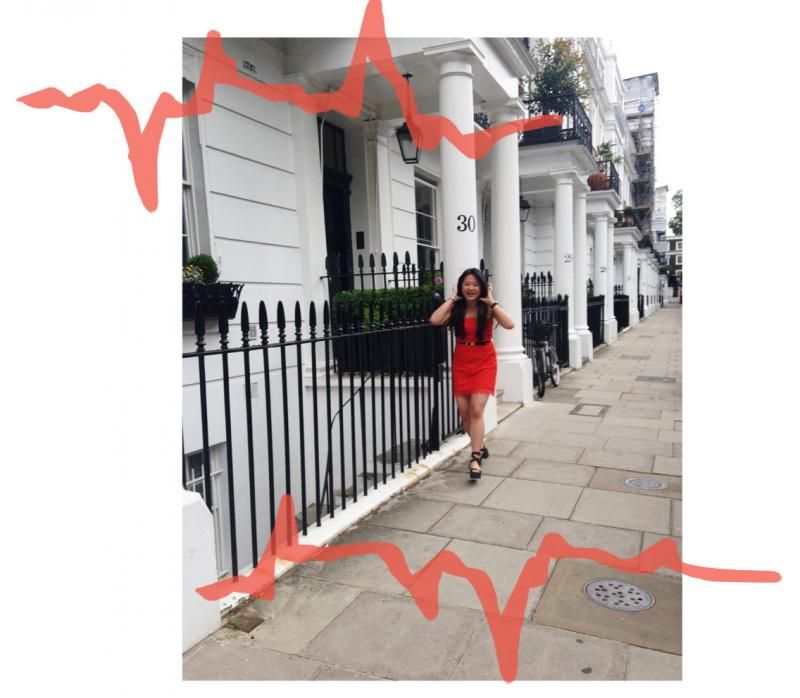 What parts of London do you love?
Hope you're all well,
Speak soon,
A.x