As I've mentioned time after time, i am a girly girl at heart, and due to that, sometimes i just cannot resist some sugary pink injected into my life.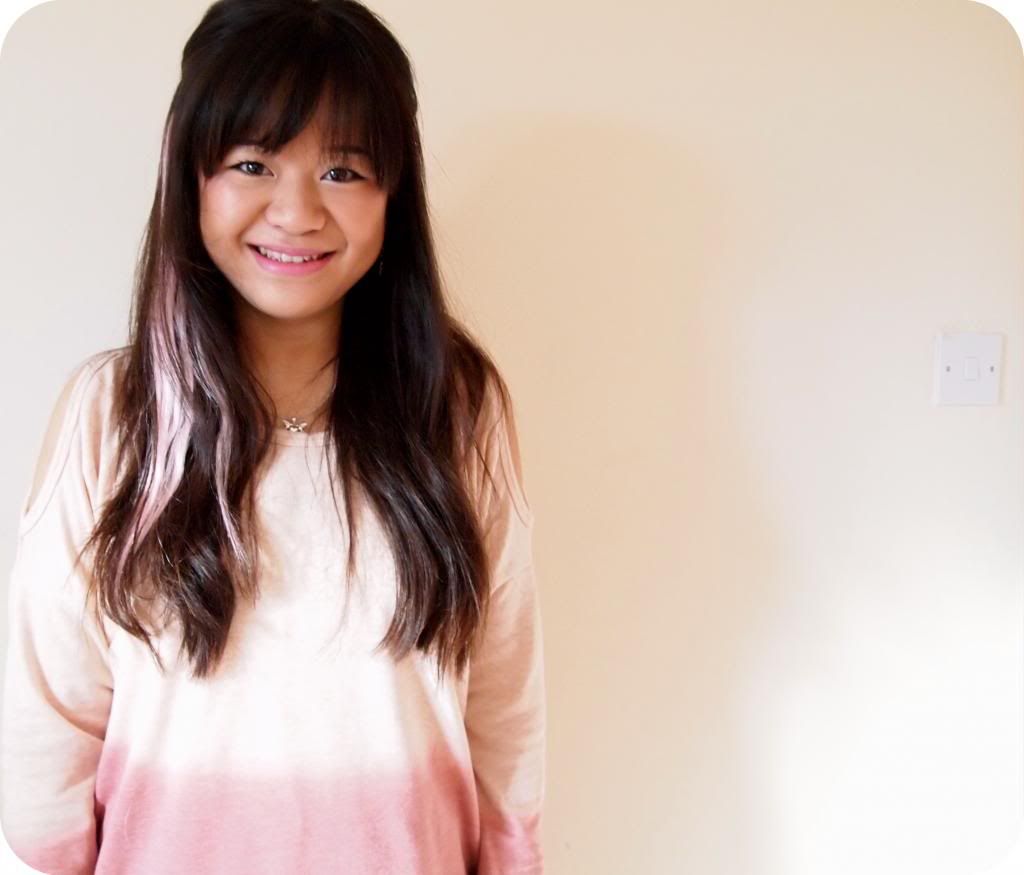 I realise just how 'tumblr' i look but this sweatshirt is just so comfy and cute, and i love the shoulders, I'm a bit of a sucker for cut-outs on shoulders...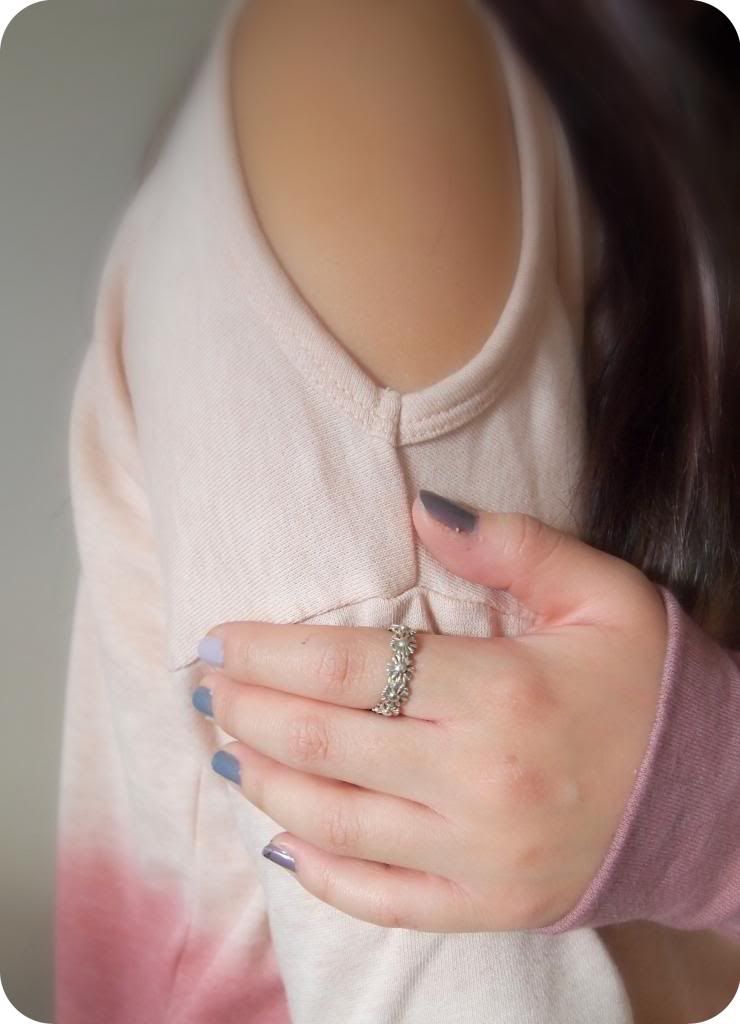 I'm usually one for dressing up, i sometimes feel it's a shame when i look back at by-gone eras, how beautifully dressed everyone used to be and how much effort used to go into an outfit, and i think i have a bit of that philosophy in me. But sometimes, you just need to wear a comfy sweater and leggings, especially when you have a jacket you have to construct a pattern piece for, cut out, sew and make...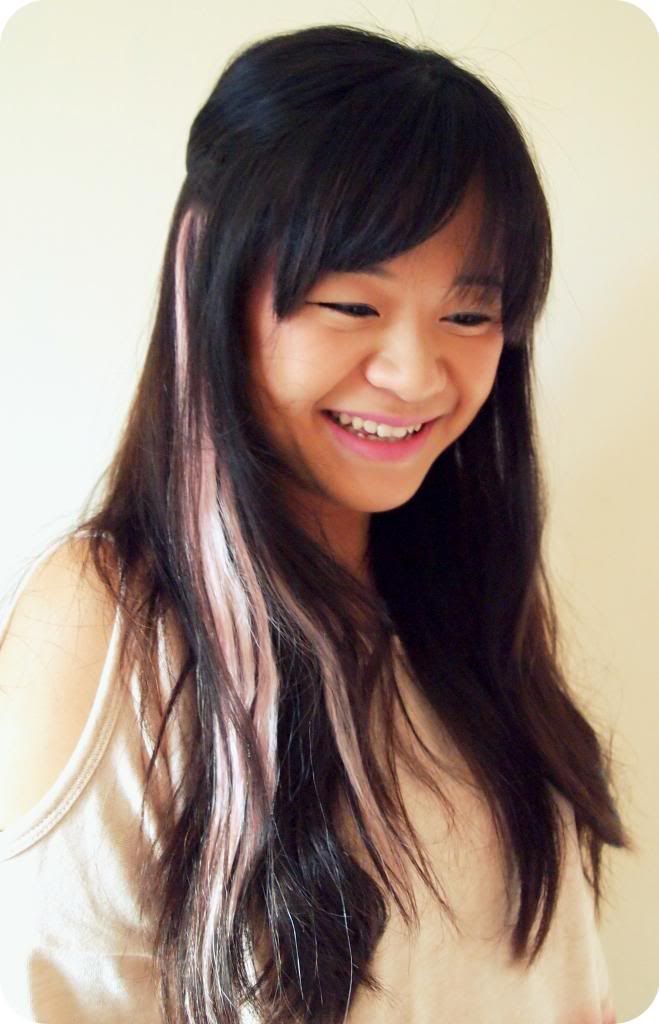 I've also been toying with the idea of pink hair for a while, and decided to get some extensions and see how it feel about them for a while before i decide to abuse the hell out of my hair, and unfortunately for my poor hair, i kind of love it.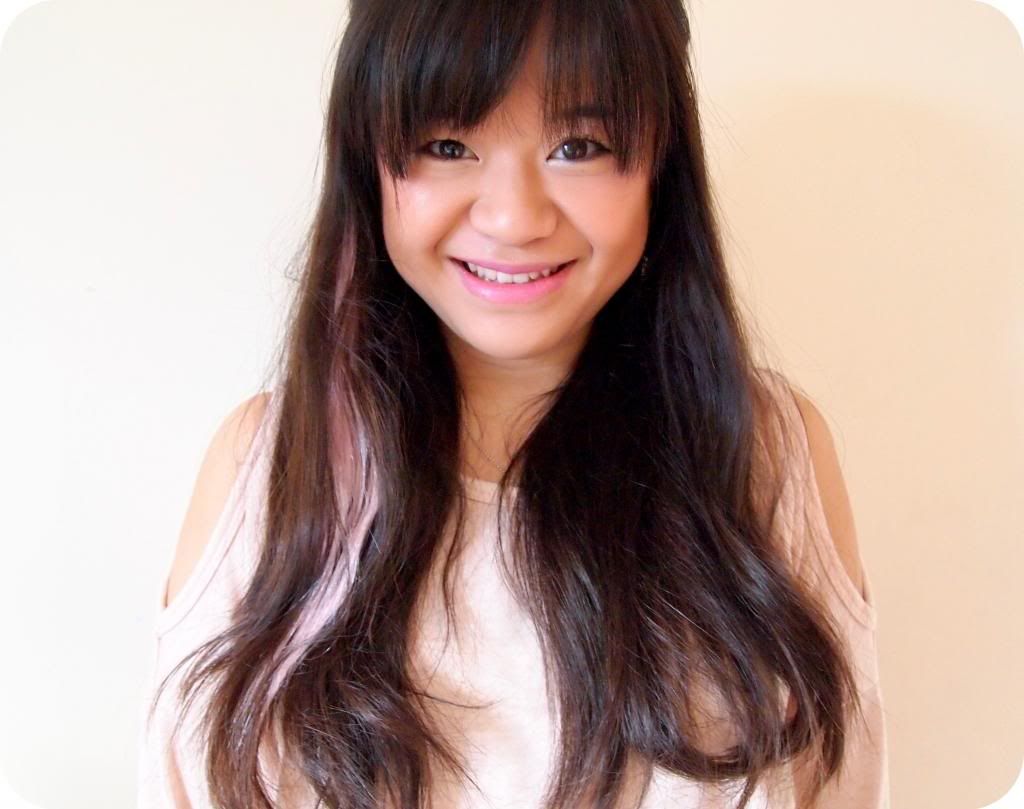 The past few months, i have been drooling over silver and pastel pink hair, and as much as i would love to have a complete make-over to my hair, i think the roots would be a bitch and my hair would probably be wrecked, but i do love this subtle streak of pink amongst all the dark locks.
Not tyring to be overly sweet, i downplayed this pink pairing with some leather-look leggings & nude heels.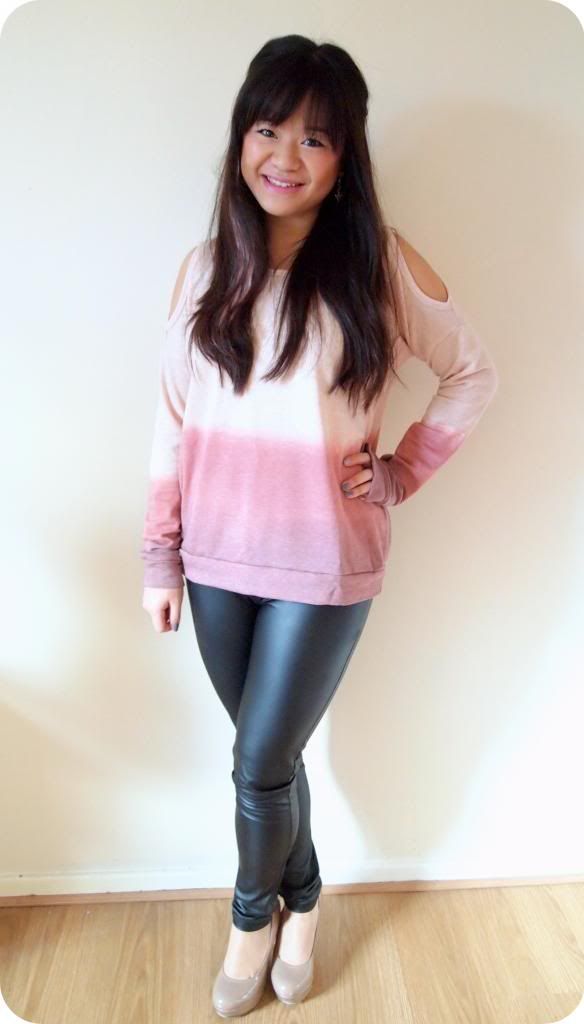 sweatshirt: Glamorous@Asos, leggings: Mango, heels: Miss.KG
What do you think to pastel coloured hair? A nice change or a bit extreme?
Hope you're all well,
Speak soon,
A.x