Recently, i made a trip into London to go to the Pure exhibition, and although the event is mainly aimed at buyer, students were also permitted and encouraged to go, and there were some really great talks on.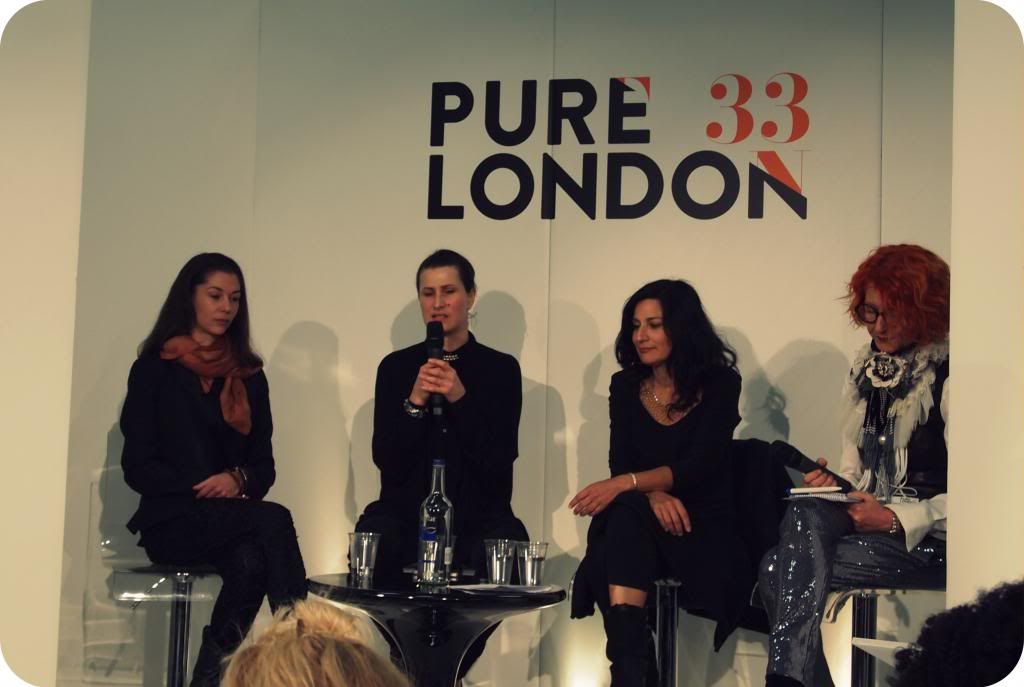 One talk i caught and i particularly enjoyed and found engaging and interesting, was one about the subject of sustainable fashion. With a number of speakers, including Jocelyn Whipple, a sustainable fashion specialist, Merryn Leslie, owner of boutique 69b, who only stock brands involved in sustainable fashion, and Safia Minney, chief executive of a brand I'm very fond of, People Tree.
It's amazing how much the effects of the fashion industry affects each and every one of us. Fashion stems into all of our lives, if you are a consumer of fashion, and you exist on this planet, then sustainable fashion affects you.
It's amazing how much waste goes into the industry, particularly in the fast-pace environment of high-street fashion, how quickly and easily items get thrown away and news ones are bought. Not only that, but also the environments that certain companies submit their workers to, and that was a point brought up by one of the speakers. Would you feel fine if a family member or yours, a friend, or simply someone you knew was submitted to unacceptable working conditions and underpaid wages, would you think it was ok? If it wouldn't be alright for them, then why is it alright for anyone else to be subjected to this?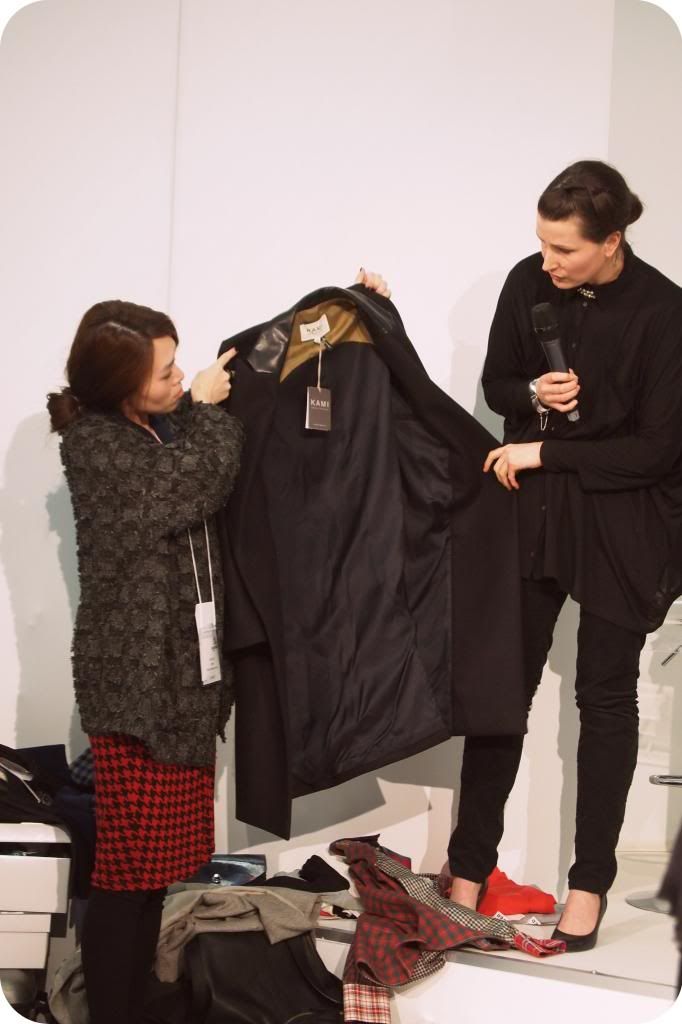 Of course though, it's an unrealistic ask for someone to turn their way of living around instantly, but i think we all need to take more notice into sustainable and eco fashion. It shouldn't be a serperatecategory to fashion, it exists already there as a choice, and it's up to us to take up this choice more and more, so that this issue could be raised more and more into the public eye.
Related to this, i recently bought some items from Lush Cosmetics for some friends birthday presents, and i love Lush's ethos and the way the brand thinks and works, and while i was there, i ended up also picking up some stuff for myself.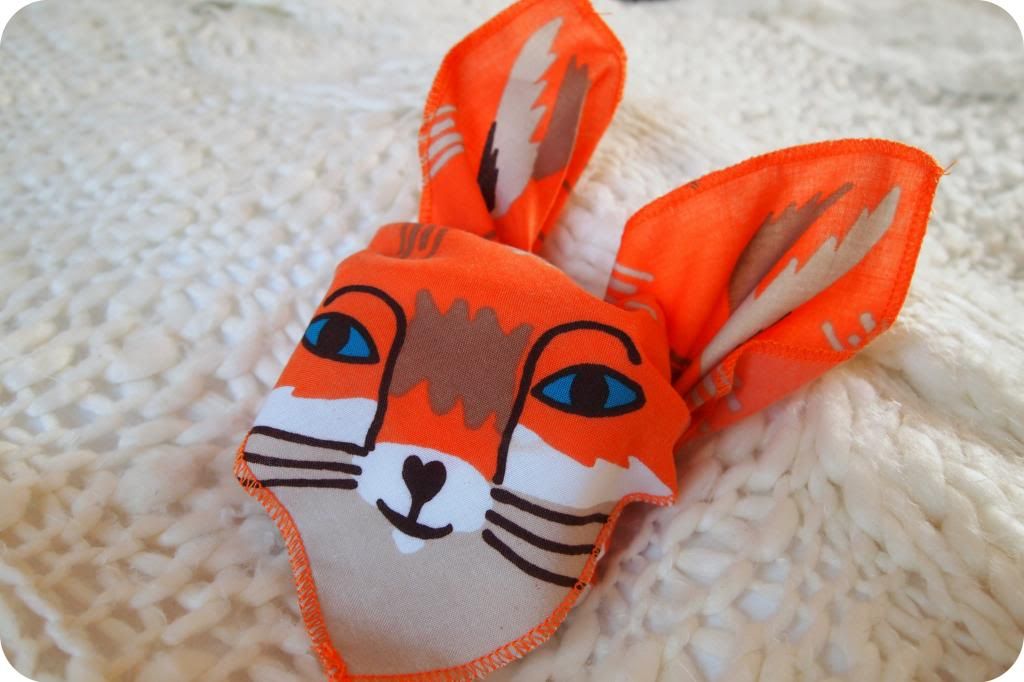 Lush provide a service where the can gift wrap items for you, but in scarves and you can also buy these scarves on their own, and why wouldn't you?! Just look at how cute this lil dude is!
Not only are you not wasting paper and get a pretty scarf you can tie in your hair or use again, but these scarves are also made from recycled bottles, how cool is that?!
This was also a topic raised at the talk, as sometimes there is a misconception that eco and sustainable fashion is not of great quality, but these scarves are so brilliantly made and already owning items from labels such as People Tree, this cliche is simply not true.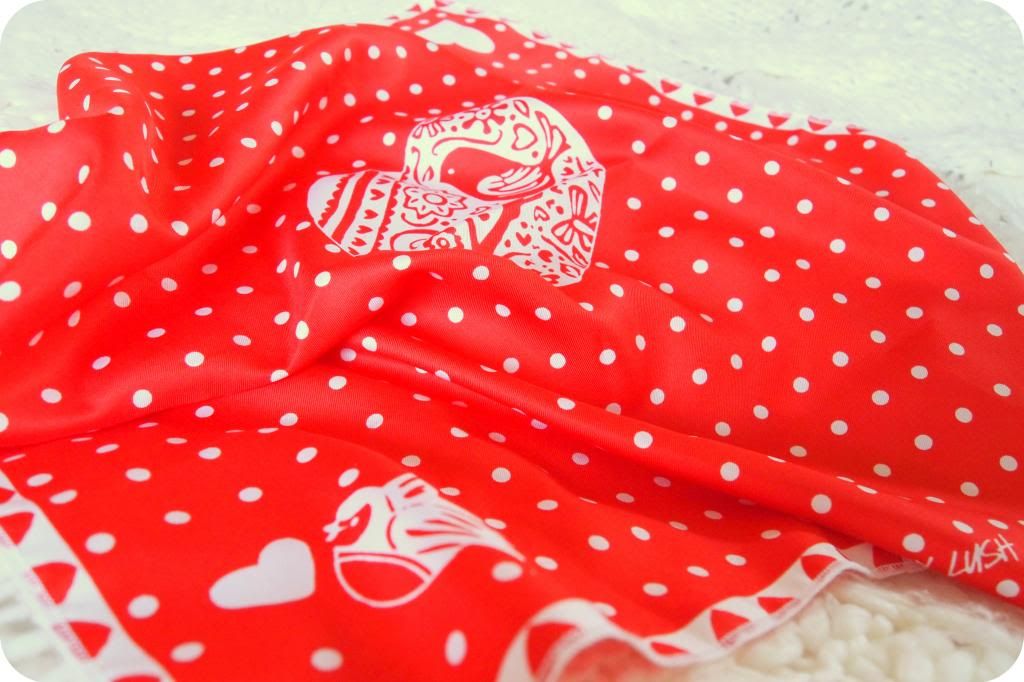 I also got introduced to this absolutely amazing and innovative soap!
It's play-doh, but soap! It sounds a bit of a novelty idea, but it smells so good, leaves your hands so soft and the suds are so soapy! It was invented by a guy who wanted to make a soap for his kids so bathtime could be more fun, and if a 20-year old can find it this fun, i can only imagine how much fun my nephew is going to have when i buy him one :)
What are you thoughts on eco fashion? Do you think more needs to be done and there should be more exposure to it?
And are you a fan of Lush? Do you take notice of their ethos or do you just simply enjoy their products?
Hope you're all well,
Speak soon,
A.x