Christian Dior's Couture Spring 2013 is so magical and whimsical!
I love all the specs of bright colours dotted over the clothes...
...this adorable bolero jacket teamed with this incredible chic outfit, which includes a bustier with seductive v-neck...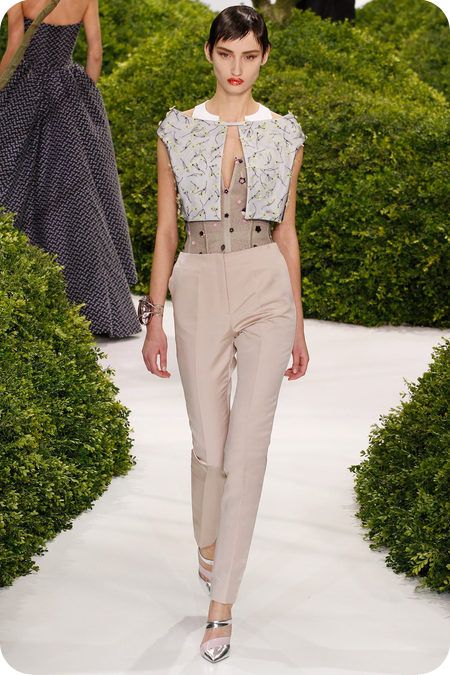 ...this beautiful coat, with embellishment that echoes that of a beautiful cherry blosson tree (one of my favourite plants and scents)...
...this gorgeous dress with a contrast of a fitted body and bust, slanting down to a flowing skirt.
The pixie hair cuts, sophiticated and clean eye make-up, and bright lips also look so prett and chic!

I also love the setting of the vivid green hedges in the background, setting the scene of a woodland that these beautiful pixie models are frolicing in, the whole collection jsut has such a healthy vibe to it.
What do you think of this fun-natured yet chic collection?
Hope you're all well,
Speak soon,
A.x