I recently found this little gorgeous beauty at
Marks & Spencers
as part of Rosie Huntington-Whiteley's collection for the company and it's just all things i love: lace, flowing and girly. It's a dressing gown but it's so beautiful, i didn't think it should be kept within the confines of my bedroom, and i have bought some items from the collection previously and they are such great quality and just so feminine and pretty.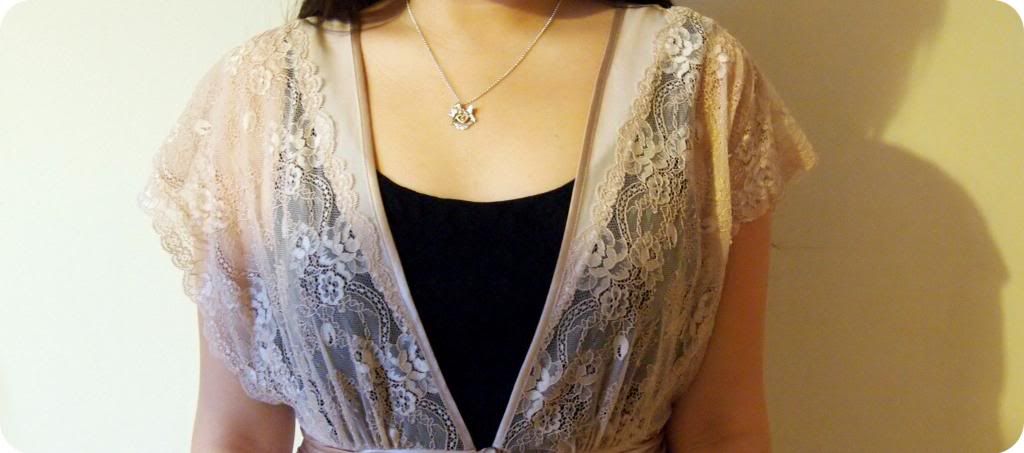 Underwear as outerwear is no new thing, but isn't something I've really indulged in before this was to pretty to keep to myself. I love the beautiful lace, the fitted waist-fastening and the liquid-like, soft, silk.
Top: Topshop, Shorts: Zara, Dressing Gown: M&S, Leather Jacket: Urban Code
I kept with the lace theme and kept my modesty under this piece with a cropped, lace, black top and white, lace shorts.
I love how the slit in the middle shows a glimpse of leg while you're moving, and I kind of felt like a superhero with a cape billowing in the wind, but also a bit like an 80s power ballad star also...
What do you think of the underwear/nightwear as outerwear trend? Have you checked out any of Rosie Huntington-Whiteley's range for M&S?
Hope you're all well,
Speak soon,
A.x