I'm a massive fan of the tv show 'New Girl'.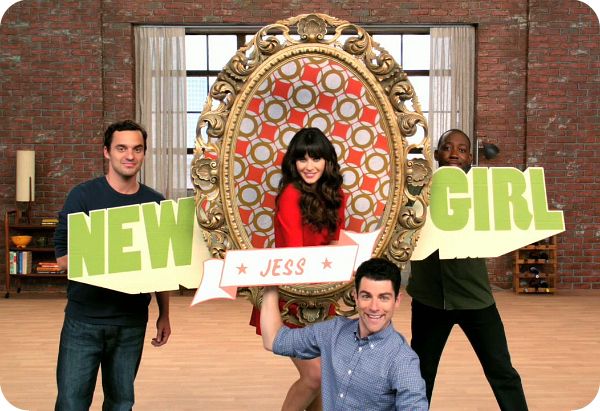 I think the personalities of all the different characters are all so loveable and funny, and work together brilliantly, with my personal favourites being Nick and Schmidt. But of course, without Zooey Deshanel in it, I think it might be a completely different story. I'd liked her in different roles in films before, but this show made me fall in love, with her portrayal of the kooky and cute Jessica Day, the fringe, and the clothes (gonna be honest, her hair pushed me over the edge from 'umm-ing' and 'ahh-ing', and made me go for the chop and get my fringe cut before!)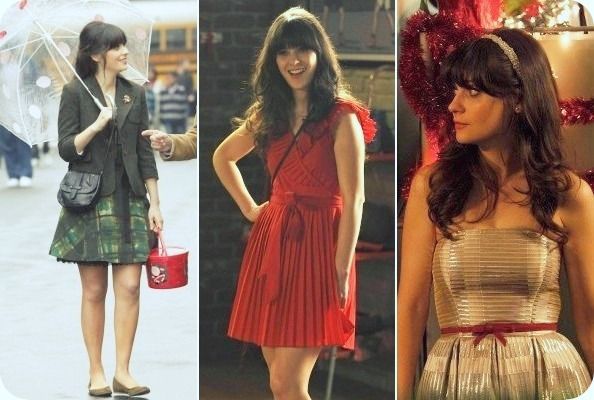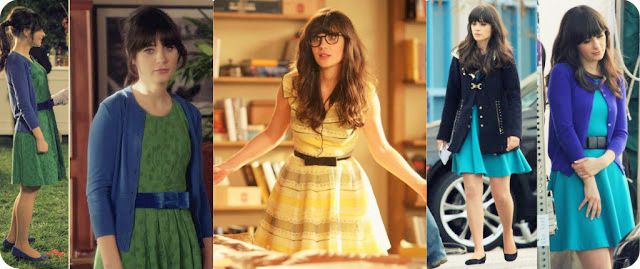 I love Zooey's style anyway, but as Jessica Day in 'New Girl', all her cute tea-dresses and bright colours make me to just want to play dress up with all the contents of my wardobe.
I even love the loft that they all live in! Look how cute her room and all the decor is!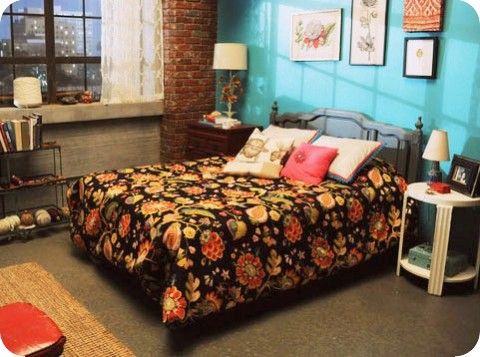 Thankfully, bright colours and tea dresses are my bread and butter, so with the summer sun still peeping through, I stepped out in this cute lil' number, and dreamed of Venice.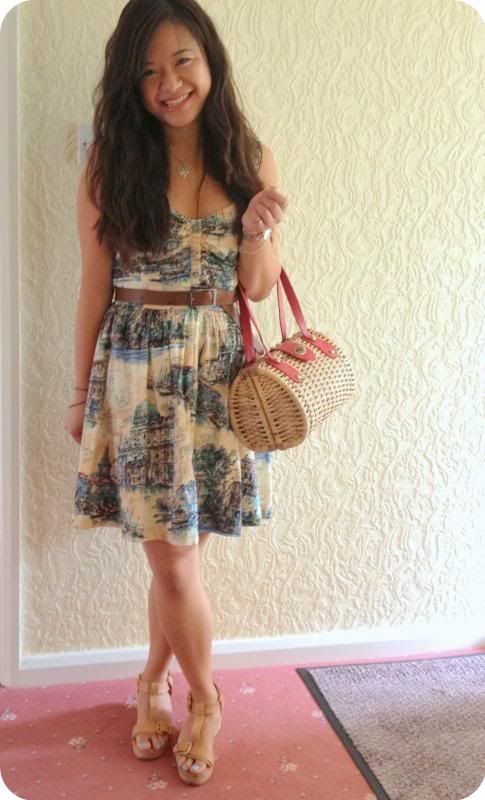 dress: New Look, bag: Laura Ashley, shoes: Carvela
Tea dresses and I get on like a house on fire. They just fit me perfectly, just how I like dresses to. Cinching me in at my waist nd skimming over my hips into a full-blown skirt that I can twirl around in.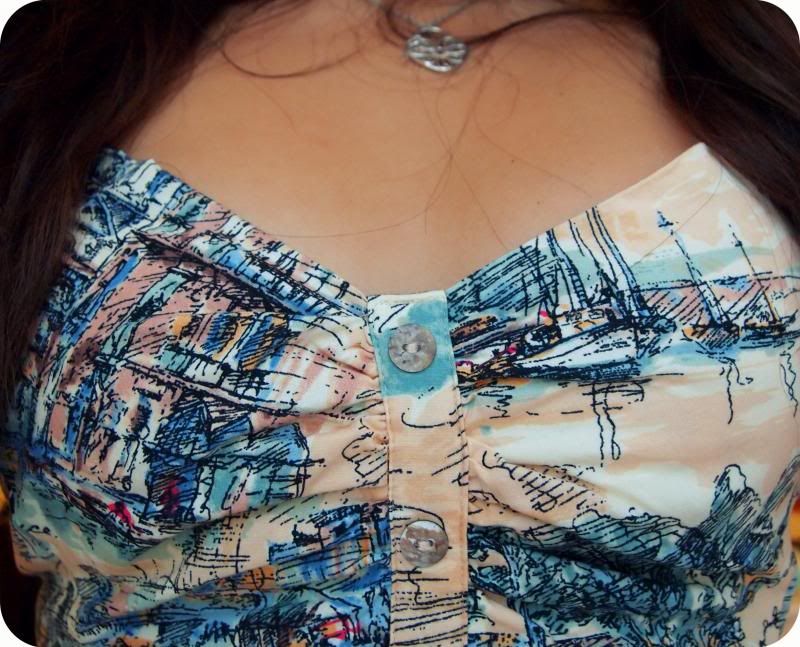 The print of the dress just had me at 'Hello'. I love everything Italian, especially Venice, and I feel even more utterly in love with the city when I went, so when I saw the watercolours and sketches of the Venice scenes of canals and streets, I had to take it home to live in my wardrobe and be loved.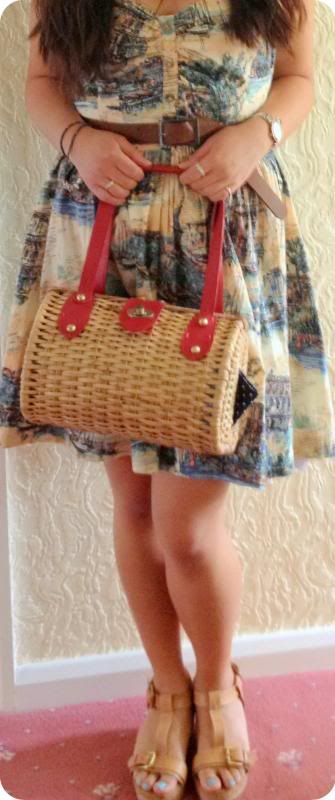 With me being a magpie for all things cute, this wicker handbag just went hand -in-hand.
I love the red trimmings, the polka dot lining, and how it feels like I'm going off on a frolic to a picnic whenever I'm carrying it on my arm!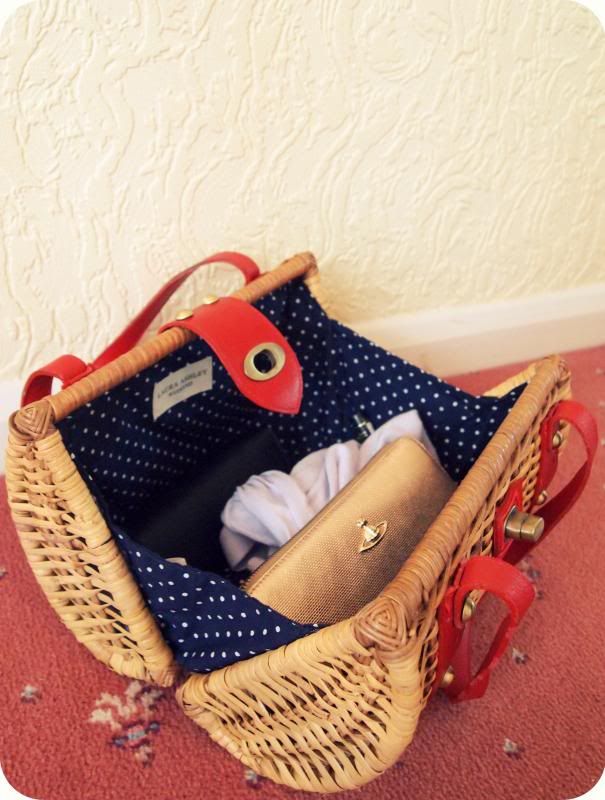 Tea-dresses are so versatile, not only being perfect for this perfect summer's day, but I dug out this old outfit post from my tumblr, where I'e got the same baby on in autumn. Teamed up with a candy-coloured, bright blue cardigan, and the necessities of tights and boots, and with my hair half put up, it's even more of a 'New Girl' look!
While I've been off on summer, I've been re-watching 'New Girl' from the beginning, and in one episode, something she said really stuck with me. While being basically taken the mick out of from another girl, she let out this big and hilairous speech, which made me shout out 'YES!; in agreement with almost every statement.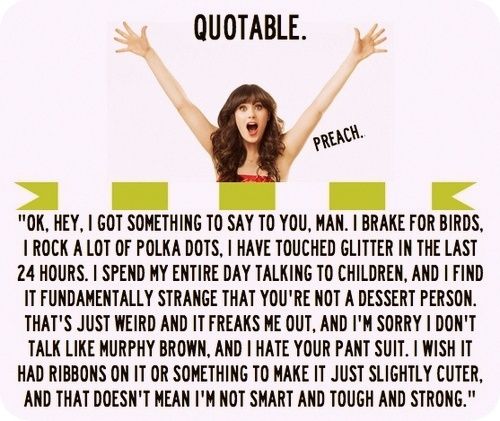 A few times in my life, I feel like I haven't been taken seriously because of how I dress or because I studied Fashion, and this quote just made me laugh and agree with it so much.
Just like Jessica Day, just because I rock ribbons in my hair, bake cookies to cheer people up, and that my wardrobe and world is a palette of a pastel-coloured, sparkly haze, that does not mean that I'm not smart, shouldn't be taken seriously, or can't stand up for myself!
What do you think of this little quote? And are you a fan of 'New Girl'?
Hope you're all well,
Speak soon,
A.x