You all know by now that I love summer. The weather. The clothes. The sunshine. The short shorts and summer dresses. And usually, when I can start feeling the cold nip appear in the air and I have to pack all of my sandals away, I get summertime sadness and sulk about it. But this time around, thing's are a bit different. Maybe it's because I'm a bit older and wiser, and my style's grown up with me...(or, more likely, I went shopping and got lots of nice new autumnal bargains at the outlet which have gotten me all excited for the new season!)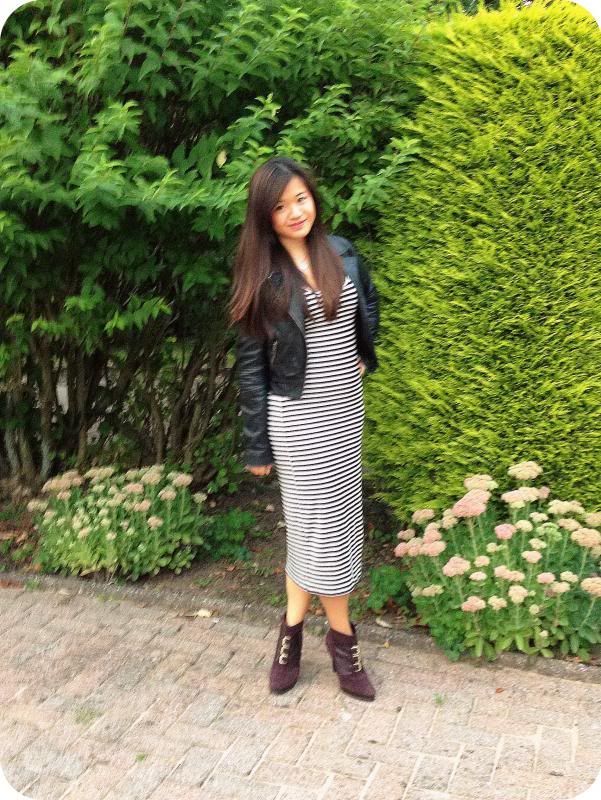 dress: Miss.Selfridge, jacket: Urban Code, boots: Mark & Spencers
Usually, you'll spot me covered in pastels and bright colours, looking like a primary school child has used my as an art project, but today, I was feeling a bit more black and white.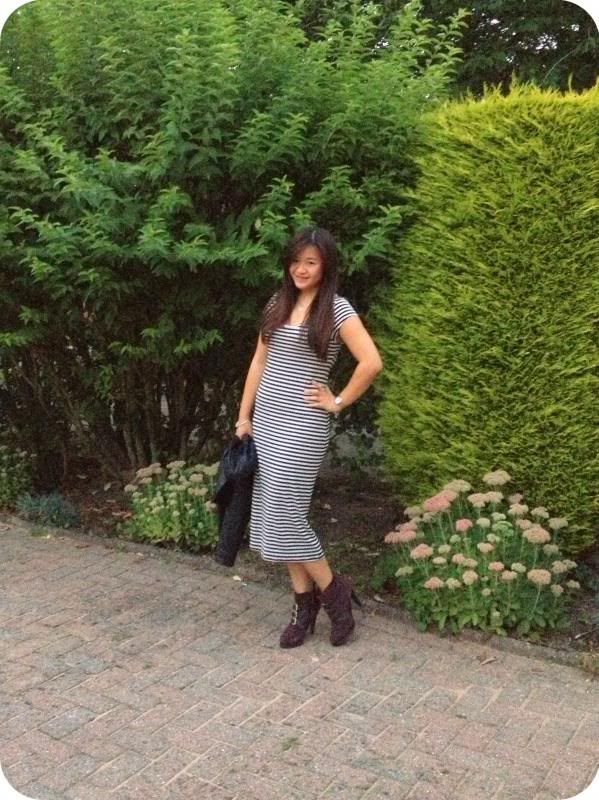 This dress became my best friend towards the end of summer. With a cheeky bit of skin showing at the back, and the length of it longer and more grown-up than skirts and dresses I usually wear, while still remaining summery.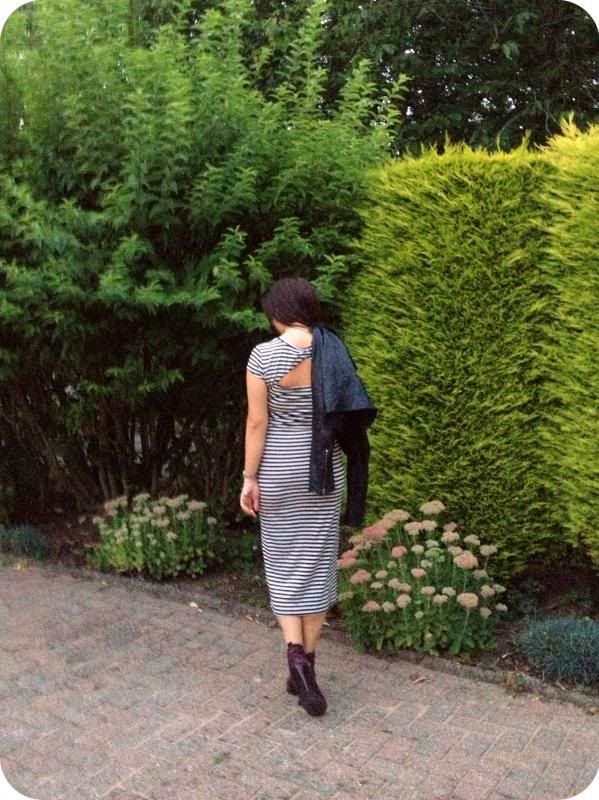 It is uber-flattering as well, despite it clingy to your every curve and covered in stripes.
With the arrival of atumn also means the return of my trusty leather jacket, and some burgundy ankle boots didn't go amiss either.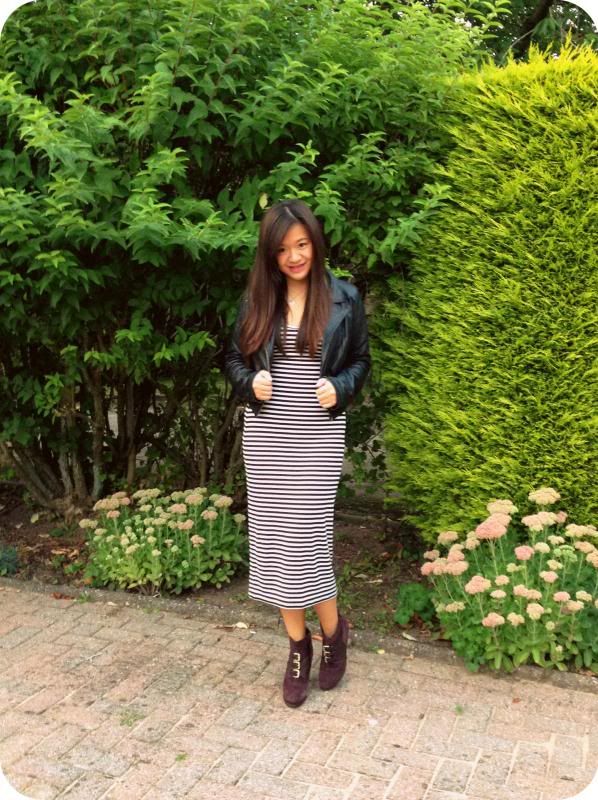 Despite my devotion to colour as well, I 've really been loving all thing black & white recently. I know monochrome isn't anything new, especially this past S/S, where it was seen on every high street.
And monochrome is back on the runways for S/S '14, but unlike previously, where the tone of it was mainly dominated by sportswear, with influences from the Olympics last summer spilling over, and Rihanna's highly anticipated collection in collaboration with River Island, which definitely reflected her own urban and sporty style.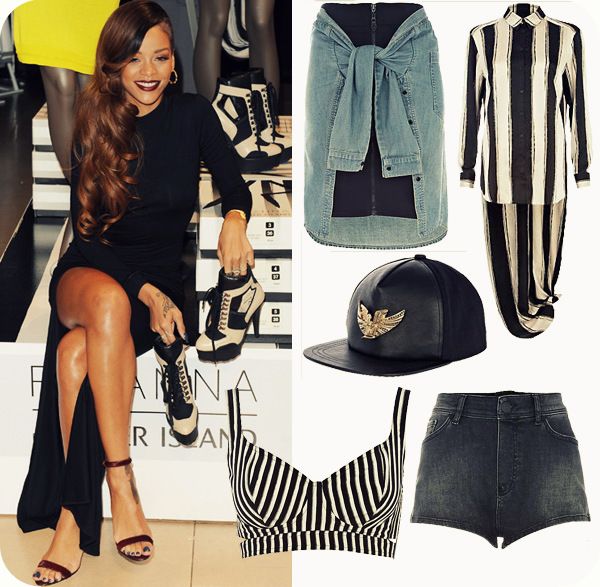 Despite autumn just starting to settle in now, I'm already so excited to be wearing monochrome for spring next year after seeing the runways recently. It's all gone much more feminie, with Vivenne Tam who had black and white sprawls of flowers invading the garments.
Victoria Beckham also showcased a clean and crisp colour palette and designs. I particularly the overlaying of hems seem, which gives these quite serious and crisp pieces a flirty and more light-hearted edge peeping through.
I really enjoyed seeing Victoria Beckham's S/S '14 collection, especially the pieces with sheer panels,which just shows how one shade can hold as much, if not more, interest than using as many colours together as possible. Victoria's collection's impress me more and more every season.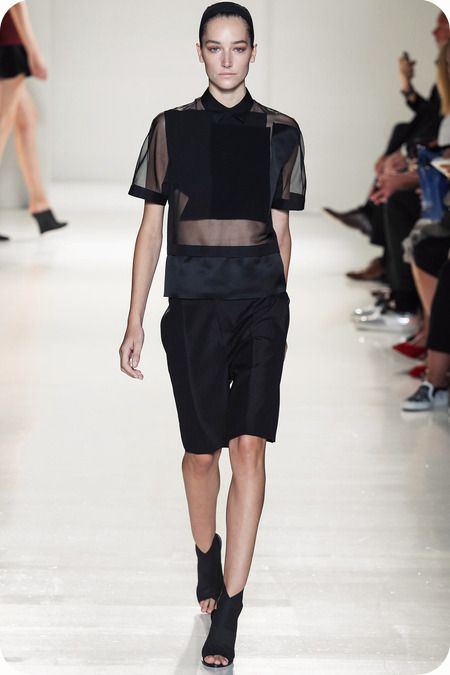 Have you guys been checking out NYFW? What do you think of Victoria Beckham's new collection?
Hope you're all well,
Speak soon,
A.x