With NYFW over and all eye's on London now, I thought I'd just share with you what was I think my favourite collection from NY.
Zac Posen's spring/summer collection for 2014 was everything that I love, lust and drool over when it comes to fashion and clothes.
It's like he tapped into the darkest and deepest parts of my mind, heart and soul, and produced a collection that took my breath away and would make every woman feel like a princess, no matter what their style. From sleek and sexy floor-length dresses and flirty frills that would belong to any fairy flittering by...
to the biggest and most beautiful skirts and even fitted and fierce jackets.
With metallic shades of slate, perky peach, blushful blues, and rosy reds, drifting down the runaway, with shimmers of silvers and metallics, it was like a dream drifting swiftly by.
Not just with perfect pastels, which you all know I love, but I loved how they broke up the airy shade with glimpses of lustful red, which looked deep enough to lose yourself in.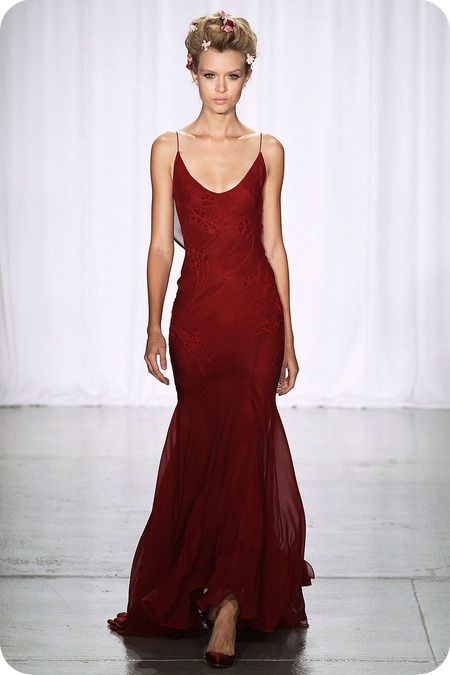 The most beautiful and clever element to this collection though, I thought, was the contrast of the flowing light chiffons and satins, with the bouncy twirls and frills that surrounded them, and folds and bends that created these amazing structural shapes. Just take a look at those fantastic and full skirts!
My personal favourites though were the angelic, silver dress, whose clever cut of fabric could drift you away into your dreams...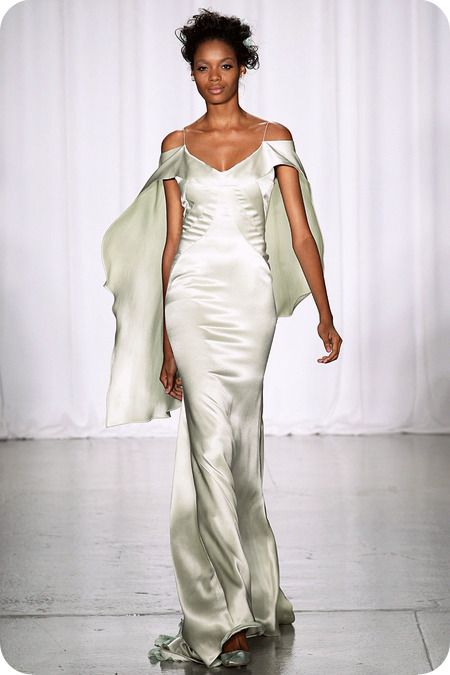 this beautiful gem of ruby red, that would look better than any Christmas bow ever could...
this lilac number, which it's gorgeous draping and fabric manipulation could hypnotise you (also, how amazing does it look along with the model's gorgeous green hair?!)...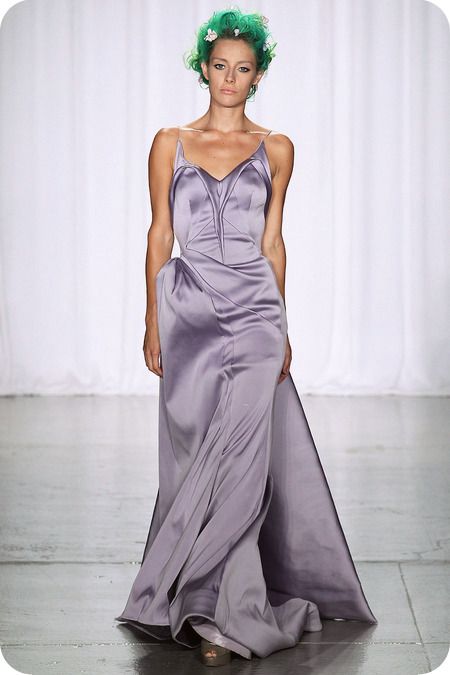 and finally...(be still my beating heart!)...this perfect, peachy masterpiece, with it's fitted bodice and beautiful and delicate draping and frill that would look at home on any Greek Goddess.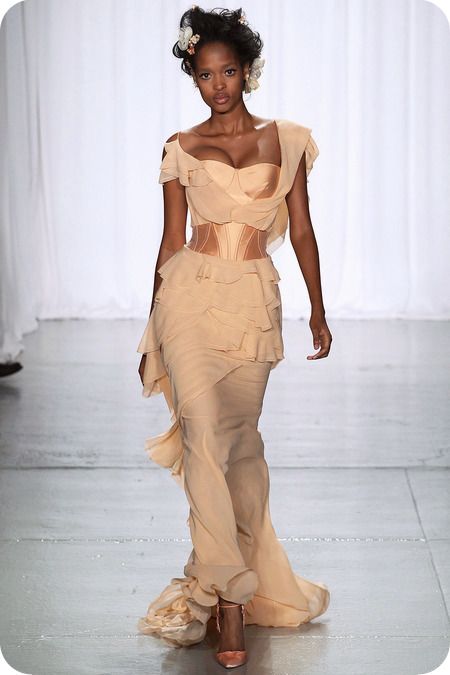 Source: style.com
I could stare at this collection all day, and still find new things I love about it...
but for now, I think I'm going to continue with some sketches inspired by this collection, and add a piece of Zac Posen's style in my wardrobe.
What do you think of this collection? Whose collections have you loved at NYFW?
Hope your're all well,
Speak soon,
A.x