The start of my 2015 has been a fun, relaxed and clumsy one.
1.) First things first (I'm the realest - god, I'm funny...), I welcomed in 2015 singing 'Auld Lang Syne' (or as one of my friends thought it was 'Good King Wenceslas' haha), without knowing any of the words and hugging each other. We all sat round and had dinner and I looked around thinking how the bunch of teenagers with rave paint on their faces drinking Apple Sourz at raves, had grown up to have such a sophisticated evening. That was until the boys did their annual new years naked run, and we stood on top of sofas serenading Disney songs to one another. Perfect.
2.) Just like 'The I.T Crowd' before, I'm as late to this party as the White Rabbit is to a very important date. But this week's binge that I've had on Netflix is 'The Peep Show', and OMG it's so ridiculous and hilarious. I've caught bits of it before when friends have raved about it, but didn't really get it, and now I just want the last series 9 to start up so I can be reunited with Mark's cynicism and Jeremy's drugged-up puppy dog nature.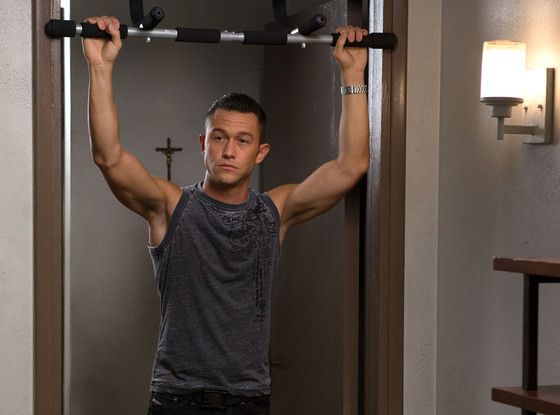 3.) I've also had a bit of a Joseph Gordon-Levitt film marathon. From the 1st time I laid eyes on him in '500 Days of Summer' to his vlogs for HitRecord, to watching Don Jon recently - which is a hilarious plot with a out-of-the-box concept - and my god, I love that charismatic and gorgeous man at the best of times, but his BODY in it is something of a masterpiece.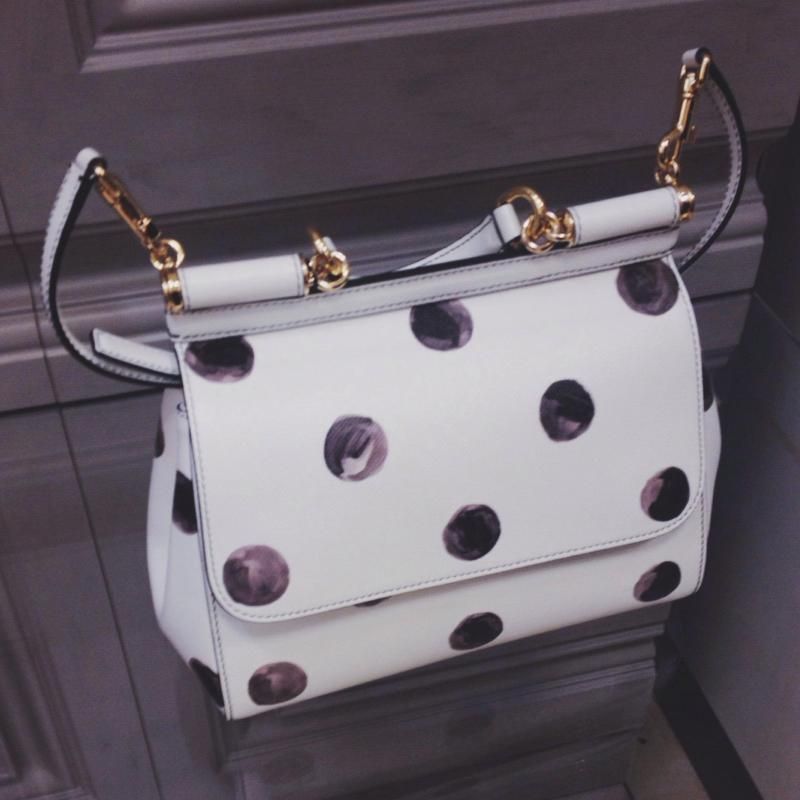 4.) Just feast your eyes on this Dolce & Gabbana bag and all it's adorable beauty. The perfect partnership of the cute and the classic. *Sigh* One day my precious...


5.) I'm terrible with haircuts (if I get 4 a year, that's good going), and I have a love-hate relationship with my fringe. But every time I get it back, I fall in love with it all over again. Also, can I wake up with my hair ready with blow-dry every morning so it looks like this? Pretty please?


6.) I've always been a massive gym bunny until last year, when I didn't really like the gym at my uni with all the posers there. And I wanted to get out and explore the nooks and crannys or Sheffield, so, I started running, and really liked stepping away from the texting and not think about anything for an hour. But for some reason, when I was working in London, the yoga stayed, but the running stopped. But it's time I started again, and when you get to see this view on your run, thing's ain't too shabby.
7.) I dropped my laptop. I dropped my beautiful MacBook Pro and the screen is cracked, and I'm so clumsy that I shouldn't be allowed nice things. What an expensive mistake to make...
3 thoughts...
"You don't like Christmas?! Well, this isn't going to work out is it..."
"OH SHIT NO PLEASE DON'T BE BROKEN PLEASE I BEG OF YOU"
"Can I wear a tutu to graduation..?"
1 outfit...
NYE. A little white dress, with raised lace-like detail and cut-outs, completed with a pair of strappy, pastel heels and glitter on my face - which my friend commented that he liked it because "not many people wear glitter these days, it's out of the ordinary!" Bowie, eat your heart out.
How's your first week of 2015 been?
Stay happy!
Until next time...
A.x