Throughout my 3rd and final year of university at the moment, i am doing my 10,000 word dissertation, and as ridiculous as it may sound, i am doing mine on Disney Princesses. I am looking into the design and appearance of them, but also have found it extremely interesting looking into gender and racial issues in the films also.
Recently though, some of the world's best designers have collaborated with Disney to create their own interpretations of the Disney Princess' gowns, which are now being shown in Harrod's windows for their Christmas display. As I'm talking about this in my dissertation, of course it was vital for me to go have a little look...ahem...and do some...research...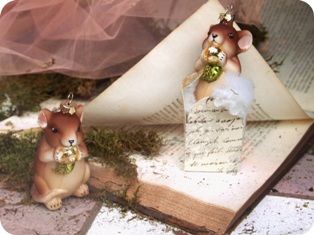 Joking aside though, they are absolutely stunning. Not only the dresses themselves, but the whole display. There is so much attention to detail, it is astonishing, with cute fairies fluttering about, the dwarfs beds snoozing under Snow White and a projection of a clock about to hit midnight shining on the pavement.
Some personal highlights for me were Mulan's colourful gown by Missoni, Rapunzel's
(Jenny Packman)
lustrous locks weaving through the fields of flowers, Snow White's
(Oscar de la Renta)
golden apple purse, Ariel's flowing, fiery hair
(Marchesa)
, and Cinderella's
(Versace)
iconic shoe and pumpkin carriage.
But my ultimate favourite though, was Sleeping Beauty, whose dress was designed by Elie Saab, who is one my favourite designers ever. He creates pieces that just ooze out femininity and that sparkle with a glimmer, and being the complete girly girl i am, i just fan-girl at everything he creates. This dress was no exception, it was stunning, with flower upon flower adorned onto, not only that though, even the bed she was laying on and the mice and cobwebs surrounding her were thought out so carefully.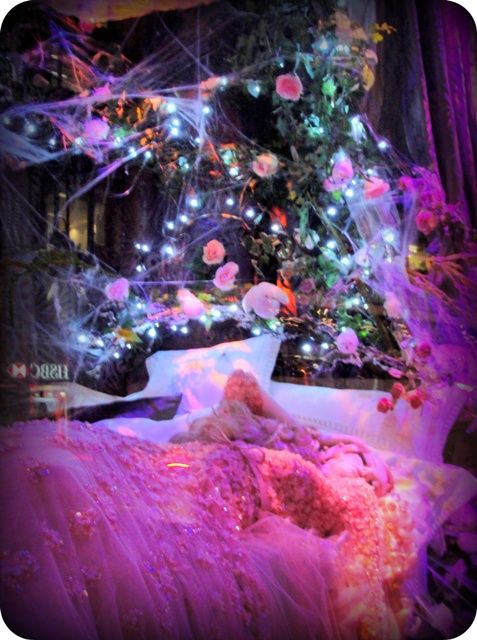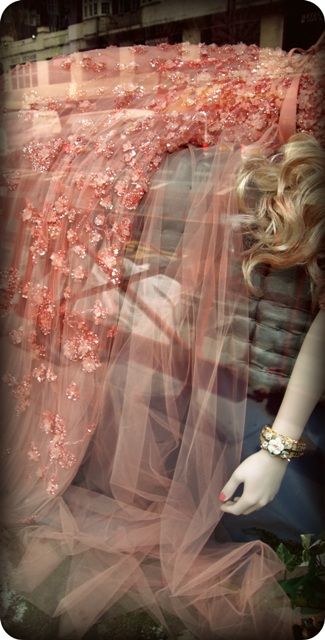 And her hair! How beautiful does it look with all those flowers dotted around caressing those curls!
It may only be a window display to some, but to me, it was like the world of fashion that i love and am on a journey on at the moment in hope to be a part of one day, and my childhood, joined forces and created a beautiful and breath-taking sight to see.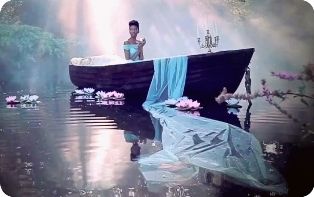 And if you still want some more Disney festive cheer, check out this animation Barneys New York has created in collaboration with Disney, including a few familiar faces.
Are you a Disney fan? Whose your favourite Princess?
Have you seen the Harrod's Christmas display? Which ones impressed you the most?
Hope you're well,
Speak soon,
A.x