Hi all!
So the festive period is creeping up! I love Christmas, it's such a wonderful time of the year and for me is all about spending time with all the family :) Christmas shopping has been bought and i think I've been enjoying wrapping them up a bit too much, sometimes i think i enjoy giving gifts to others more than i do receiving...is that normal?! As nice as it is to recieve gifts, i love finding items that i think a certain person would like, and i love wrapping them up all nice with ribbons and the whole she-bang!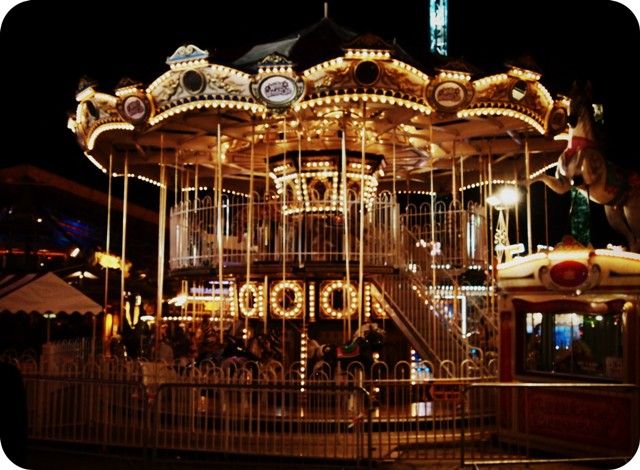 To get me even MORE into the festive spirit though, 2 of my housemates and i went along to Winter Wonderland in Hyde Park in London, and if you haven't been before, i highly suggest you do if you love all things Christmas!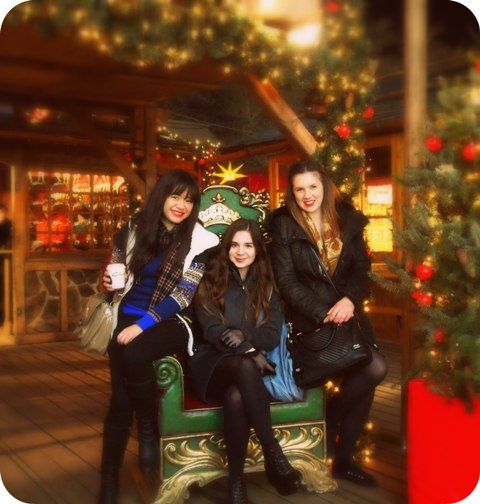 There was everything from creepy Santas and fake snow, to cute-as-a-button tree decorations and personalised cookies. There's all so much yummy food that you're stomach won't know what to do! I enjoyed a spicy german hotdog, a heart-warming cup of cocoa, and sinfully delicious churros drenched in dark chocolate.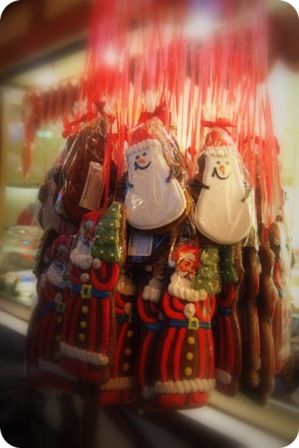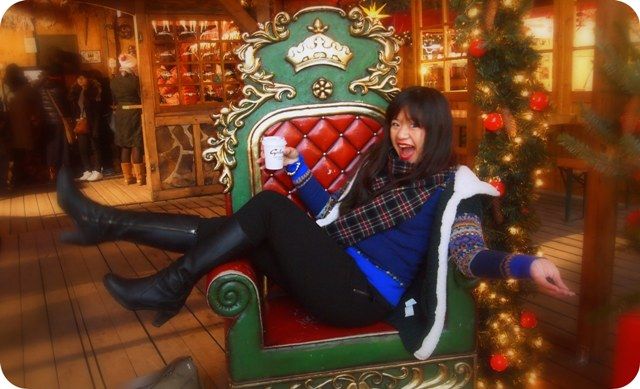 If you go, i suggest you wrap up warm and the weather is getting evermore chilly!
While i was in London, i also finally got to go to the Hollywood Costume exhibition at the V&A, which i would say to anyone that if you get the chance you definitely should go! It was honestly one of the best exhibitions i have ever been to. It wasn't merely just costumes on models, it was a complete experience and there was something for everyone, there was elderly people there reminiscing back to the silent screen era, kids being amazed by Darth Vader's armour, guys wishing they were Spiderman, Batman and every superhero in between, and girly girls at heart swooning over Satine's costume from Moulin Rogue and Natalie Portman's tutu from Black Swan. Not only was it mind-blowing to know that these costumes were in some of the most iconic films and some of my all-time favourite movies, but the way it was all set out was phenomenal, with scripts and sketches whizzing about on projected tables, and images of the actors flickering with the costumes. There was interviews playing of costume designers and actors and there was so much background information about them also. At the end, the pieces that everyone was waiting for, Dorothy's gingham dress and ruby slippers from Wizard of Oz, and Marylin Monroe's iconic white dress. They were absolutely incredible to see in real life and to think that these talented and beautiful women of the past were once in these pieces. Unfortunately i have no images as photography wasn't permitted.
Have you been to the exhibition? What was your favourite parts?
And are you in the Christmas spirit?! Or is all the festivities a bit too much for you?
Hope you're all well,
Speak soon,
A.x