I am a big Christmas person, so i get into the festive move pretty early on and it is just getting more and more intense as Christmas draws nearer. So, with my festive jumper protecting me, i braved the cold.
On my way into uni today with Hannah, the backdrop was just beautiful. The was frost caressing every twig and leaf on the trees, and it was just so goregously wintery, like it was right out of a christmas card scene.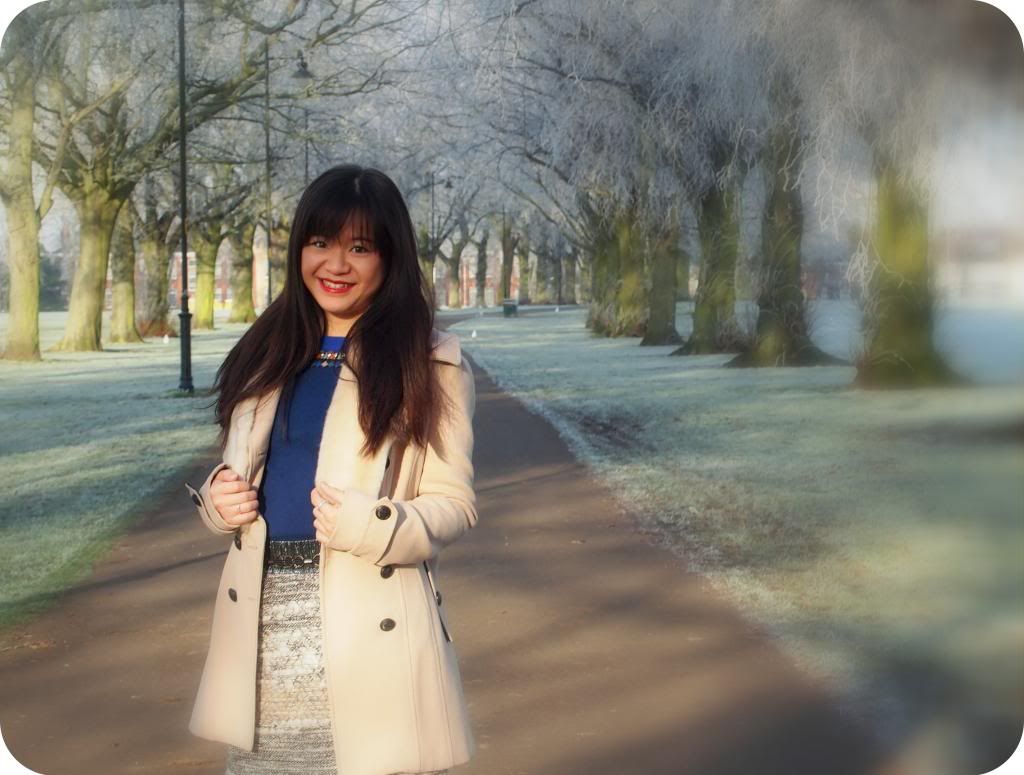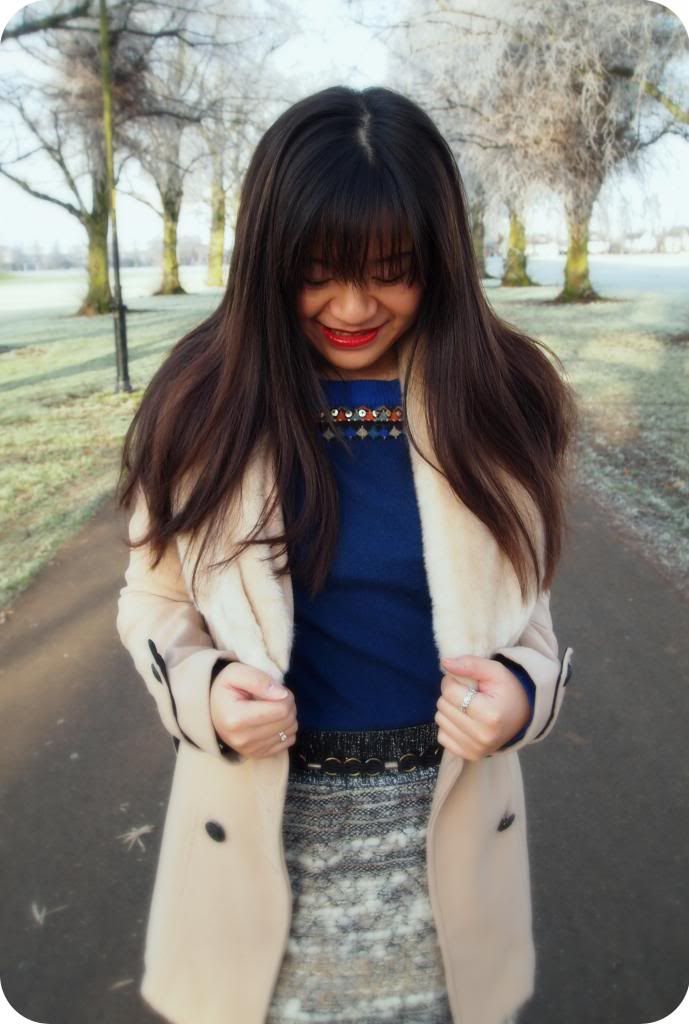 Along with a fetive jumper, that has carefully placed sequins and beads that sparkle like fairy lights, i also wore a skirt that just sums up winter and Christmas for me.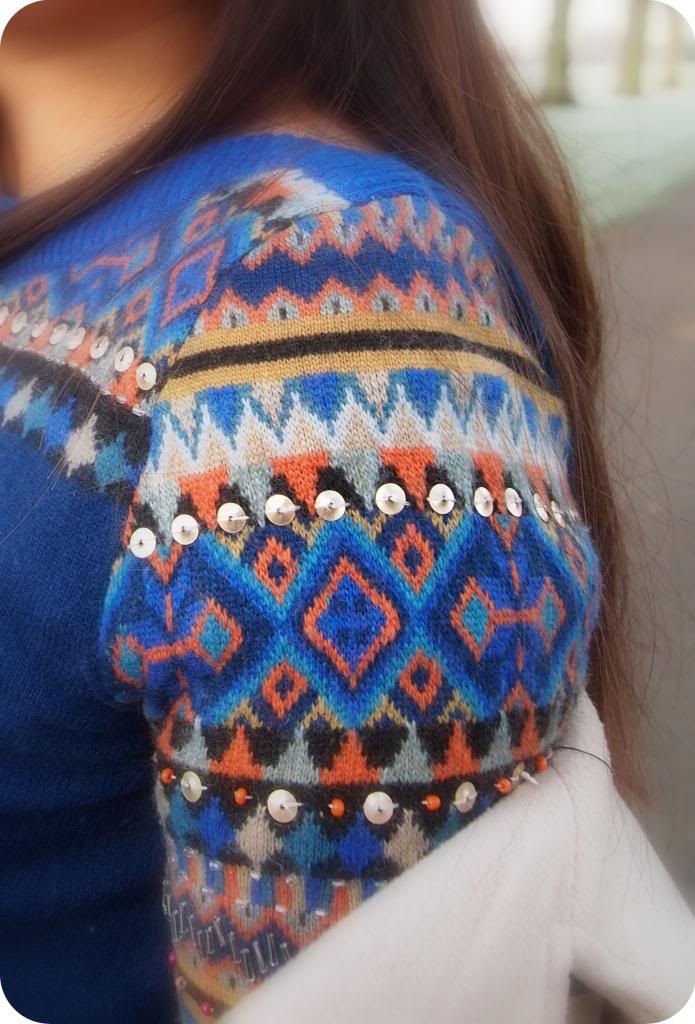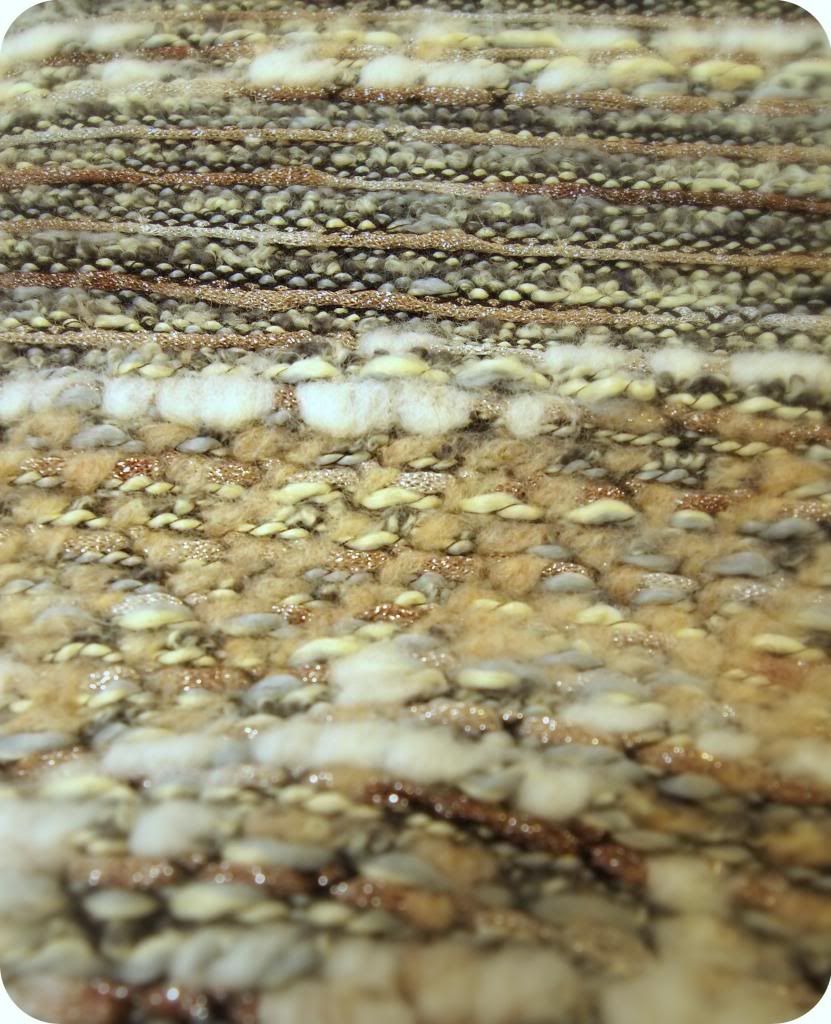 With strands of wool and golden threads running through it, i love the texture and look of this skirt and is unlinke anything that i own.
Hannah was also wrapped up warm in her cozy grey coat from Zara looking snug, with her leather rucksack in tow, ready for any frosty, fun adventure.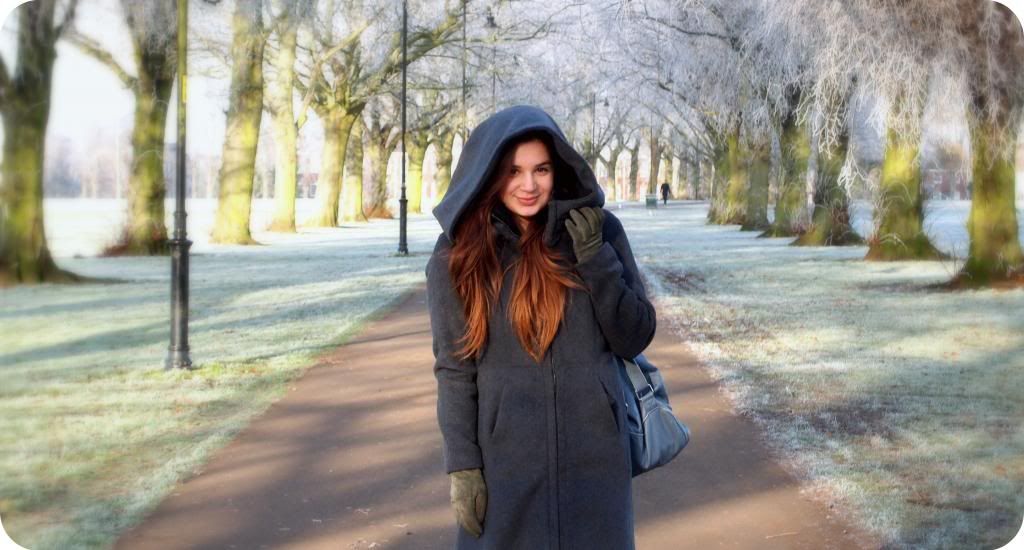 Walking through this racecourse everday, sometimes i forget how lovely the nature is within it. The weather just enhanced this and altough it may not be the Taj Mahal, it definitely shoudl be not taken for granted.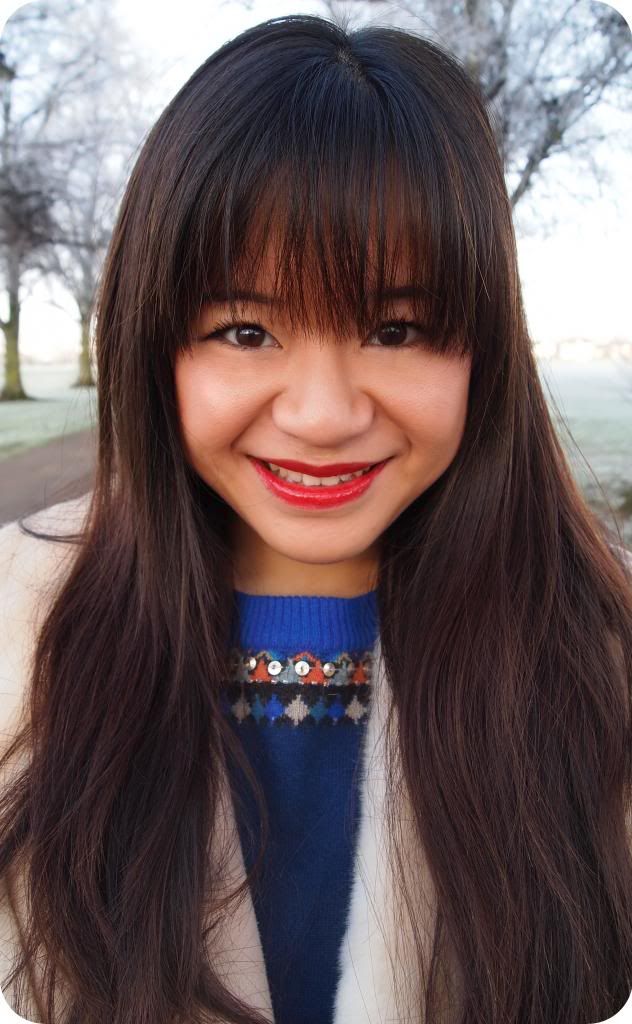 Do you look forward to the winter weather and have yoru fingers crossed for snow? Or do you find it more of a pain and a hindrence?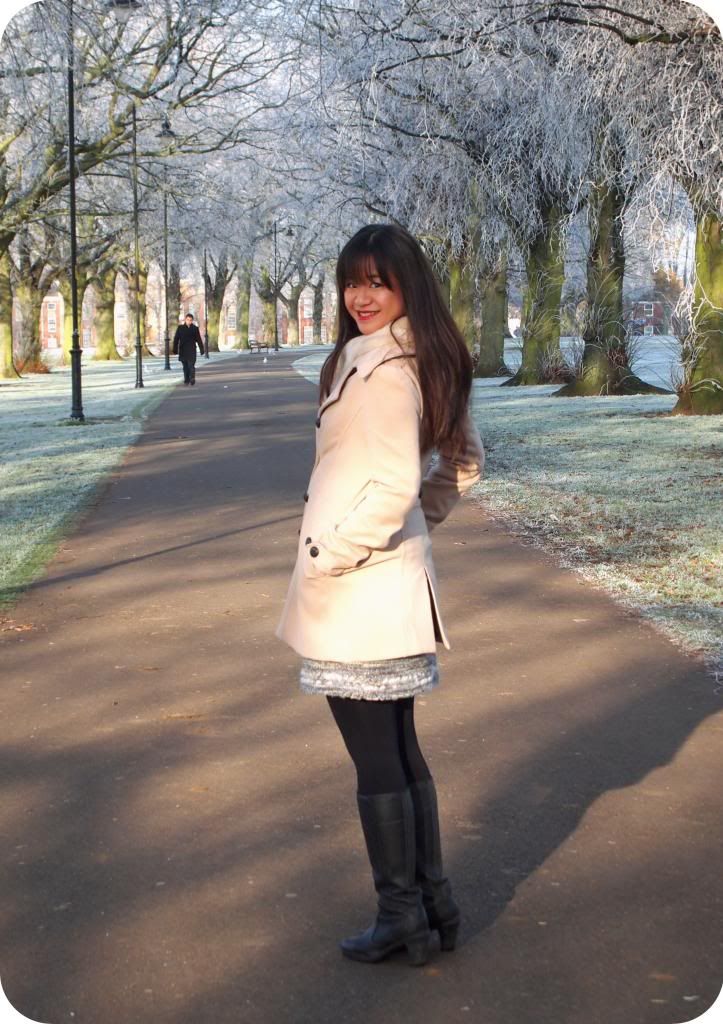 Coat: New Look, Jumper: Monsoon, Skirt: Mango, Faux fur collar: Coast, Boots: Timberland
Hope you're all well.
Speak soon.
A.x