One of the golden rules of a good journo's guidebook: don't waffle and waste valuable space with unnecessary words.
And I am often guilty of doing this.


A lot of the time, I want to share things that have happened in my life, or just simply a photo, but they don't always warrant a whole blog post, and I just end up writing words just to write words to go alongside something I want to post.
So, I've decided to round up my week with the things I've enjoyed, seen, thought and wore, and it's also a nice way to make sure I post regularly as it's not something too big or serious stuff. Sometimes, a week will go by, and I'll know I haven't done a post but all I want to do after work is drink gin and watch New Girl, not write out my feminism manifesto.
And I'm not taking any credit for this, because I blatantly stole this from
Hannah's Gale's
blog and her '7 Things This Week' posts. (Hope you don't mind!)
So here it is, the start of a new series!
This week, it's been mainly filled with festive fun unsurprisingly, and missing people and places.
7 favourites...
1.) The festive season means that my Christmas jumper game is on top form. Already whipping them out since December 1st, but it was officially Christmas Jumper Day for Save The Children UK, and I wore this sequinned beauty to work, where we were also visited a mariachi band with a surprise serenade of Feliz Navidad. Standard.
2.) I have a fear of ice-skating because it's LOADS OF BLADES ON SLIPPERY ICE. But, I love roller-skating, so I decided that it was only logical that I'd enjoy ice-skating as well. Right? And my partner-in-crime Kim has wanted us to go for ages, and could not see how I could dislike something that was so, 'me'. It's festive and all kinds of cute for gods sake. So, I sucked it up, headed to the National History Museum, and after having robotic straight legs for the first 10 minutes, I got my roller-skating groove on and felt insanely happy and Christmassy at the fact I was gliding around in circles, on frozen water, with my bestie, while Mariah Carey was playing.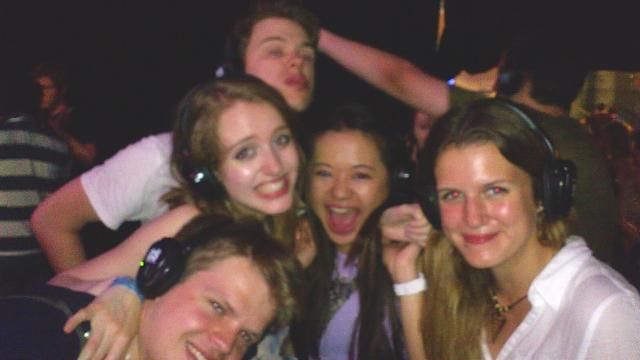 3.) I looked over some photos that I took last year while I was studying my Masters degree in Sheffield, and the reminiscing made me miss last year so much, I nearly cried. I love living in London and not having essays to do and all of that other grown-up shit. But,my heart aches when I look at photos of flat C20 playing Articulate with countless beers, and memories of my and friends in fancy dress in a club that's playing 5ive and does quadruple-vodkas for £2. And impromptu night out? No problem, all the people I want to hit up only live in a 5 mins radius. In London? No chance. Everything involves immaculate planning and the closest someone lives is half an hour away. Where do I sign up for another degree?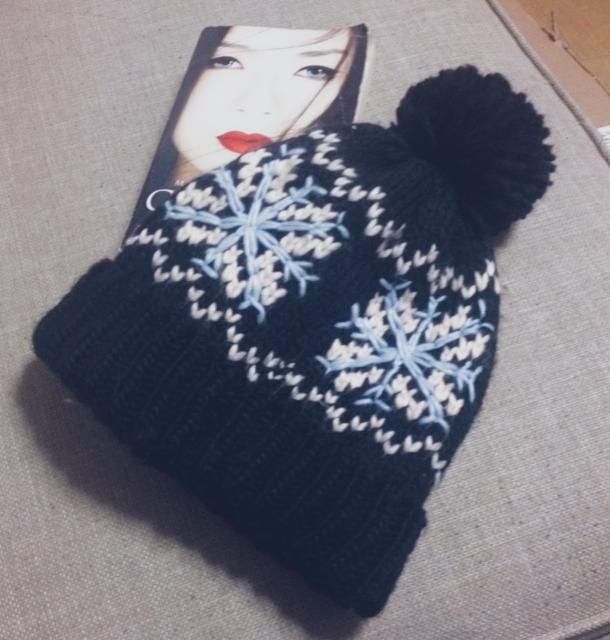 4.) I bought a new hat. That's all. I needed a new bobble hat, and having an enormous head means it's often quite a task to find one to fit. So this little baby is quite an accomplishment, and a warm and cozy one at that.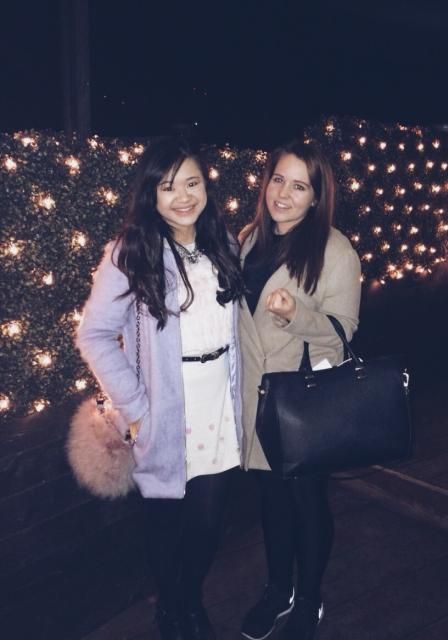 5.) Then Queen that is Rosie Wilson, one of my uni friends from Sheffield, was in London for the night. So I snapped her up for the evening and met her in Shoreditch. Went to a Wig-Wam bar where we sat around an open fire, roasted marshmallows and drank buttered rum and eggsnog (nop, that's not a typo. You read that right. Snog. Oo-er!). We then found a gem of a place to eat where it was happy hour, yummy and cheap as chips. And it was called Drunken Money - what else could you ask for? After moving on to a club that did mini-golf, I realised that I was home and as much as I love Islington, I'm now on a mission to move to Shoreditch.
6.) I stayed up to 3am one night watching clips from SM:TV Live and miss Saturday morning kids tv from my childhood immensely. Also, Ant & Dec were right cheeky monkeys and I don't know how they ever got away with half the stuff they showed at 9.30 in the morning, but by golly, I'm so glad I grew up watching it.
7.) After being asked by Grazia to join them and work on the re-launch of their website. And with a blink of an eye, the day for the site's new, shiny, glam makeover to be unveiled had come, and it was time for my to say my bittersweet goodbye. I loved the team, the office, the content and the people there, and I hope and am sure our paths will cross again in the future!
3 thoughts....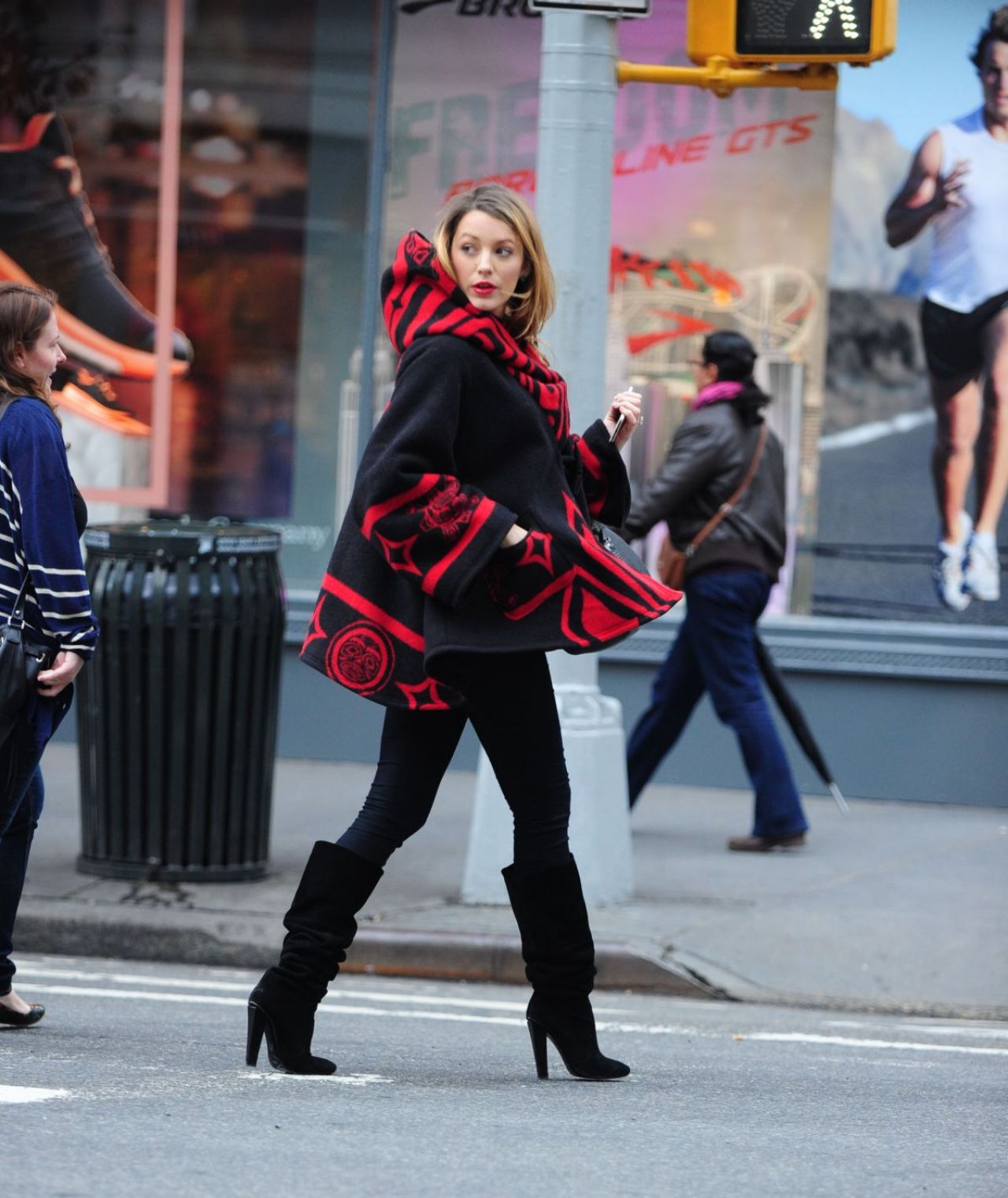 "How is it humanly possible for Blake Lively to look so goddamn chic while she's got a big baby bump?!"
"Well, my calling in life was definitely to work on SM:TV Live."
"ARIANA GRANDE YOUR XMAS SONGS ARE INSANELY CATCHY BUT I DON'T HAVE THE VOCAL TALENTS TO SING ALONG WELL ENOUGH GODDAMMIT."
and 1 outfit...
Sequins, beads and a furry, sparkly jumper that even a Care Bear would be jealous of.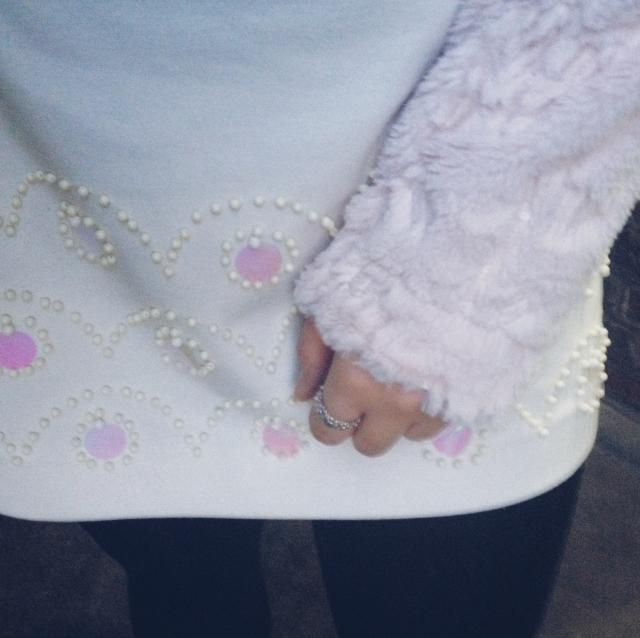 jumper:H&M, skirt:Topshop
What have you been up to this week?
Stay happy!
Until next time...
A.x