After extra weeks of long hours in the sewing room and beyond, leading up to GFW, my housemate
Michaela
and I decided to cook a little 3 course meal for some of our friends while they chilled out and relaxed for the first time in a while.
After spending the afternoon prepping the food, we ran up and got ready before our very special guests arrived, and with my sunny disposition and the cheery weather,what better way to reflect this but to zip up into a little swoshy yellow number.
dress: Asos, wedges: Carvela, belt: old, necklace: Accessorize
Yellow is one of my favourite colours, and the intricate cut-out detail across the chest is just gorgeous. The fit is perfect as well, swishing around gracefully with every moment.
We decided to make a starter of roasted butternut squash with toasted pinenuts and pancetta...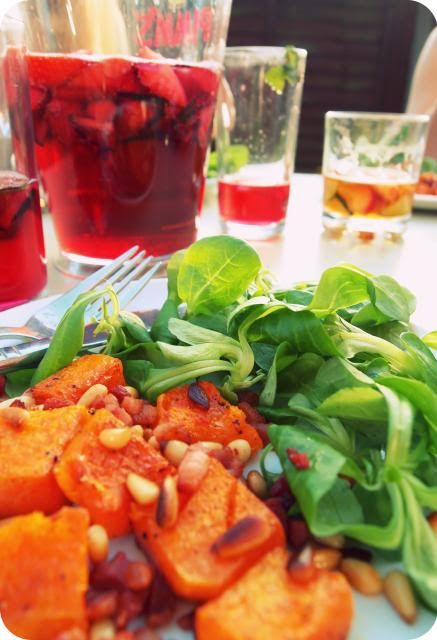 Followed by a main of parmesan chicken with hassleback potatoes, and a salad of spinach and pease...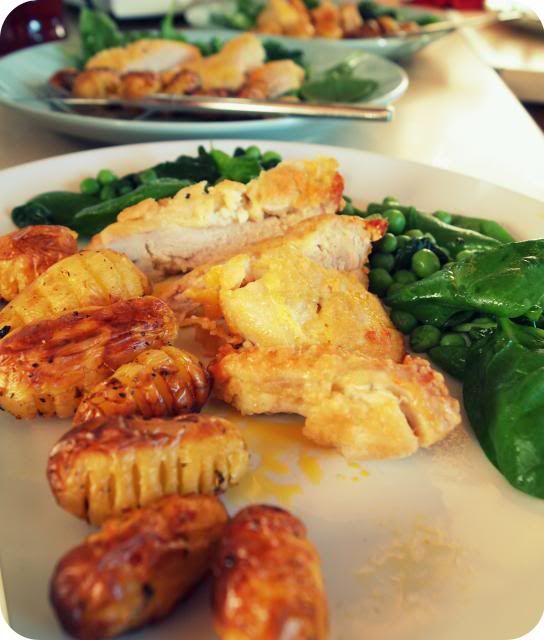 Our friend Iyesha provided the drinks and bought jugs of Pimms with her, so she's welcome back again at anytime!
I love cooking and trying new food and new tastes, and I wish I had more ooportunities to think of, plan, and cook meals like this, but honestly, most often than not, it's a bowl of pasta or salad, so it's great to have the day to plan, prepare and cook a proper 3-course meal.
Do you like these posts which are a bit more cooking/food orientated? Should I do carry on and do some more?
Hope you're all well,
Speak soon,
A.x