Bank holidays are great aren't they? Especially Easter - the whole country seems to come to a calm and chocolate induced standstill.
7 favourites...
1.) I've been watching Friends since I was far too young to watch it, but recently I've found myself starting it from the very beginning again, and I still find it as funny now as I did the first time round. It's just perfect to have on while I'm getting ready, or when I've come home from a long day and just need to unwind a la Chandler.
2.) You'll most likely have heard 'Stay High' by Tove Lo (it was everywhere last year y'all). But the swedish songstress has released this beauty of a single and I am 100% hook, line and sinker, OBSESSED. Her sultry vocals, the build-up to the chorus, and the lyrics about intimacy and sex, without it sounding like ANOTHER Jason Derulo song about booty. Winner all round.
3.) What do you do when you're 22-years-old and have lost your pair of heart-shaped sunglasses, even though you've got other pairs of sensible ones? Pop out to Claires and get a hot pink pair of course. How can one survive without resembling the heart-eyed emoji?
😍
4.) Towards the end of the week, I found myself with a free weekend, and made some last-minute impromtu plans with my friend Rosie in Birmingham. I'm a major planner, so impromtu isn't really my thang, but sometimes I think we get so busy with work and other serious stuff, that when we have time off at the weekend, it ends up flying by and we don't fully take advantage of living our actual lives. Hopping on a train is never as much hassle as I think it is - and in this case, it leads to having pie and ale for lunch, and watching movies old-school style with cocktails for dinner. Oh, and we booked loads of exciting plans for the future including a trip to Milan. So, y'know, not a bad weekend.
5.) I've been subscribed to 'Hey Claire' on YouTube for about a year now, but it wasn't until quite recently that I've completely fallen in love and been in awe of her videos. Her editing is insanely good and creative - only she could make a video about her sunglasses collection so entertaining and stand-out so much from all the other generic hauls on YouTube. You need to subscribe to this girl, ASAP.
6.) ORANGE you glad I baked this orange cheesecake? (I'll let myself out..) It's a Hummingbird Bakery recipe, and involved a top layer of orange jelly... I was skeptical but hey, it works. And of course, I cut out a citrus print template and sprayed gold shimmer onto it. Glitter queen and everything you know?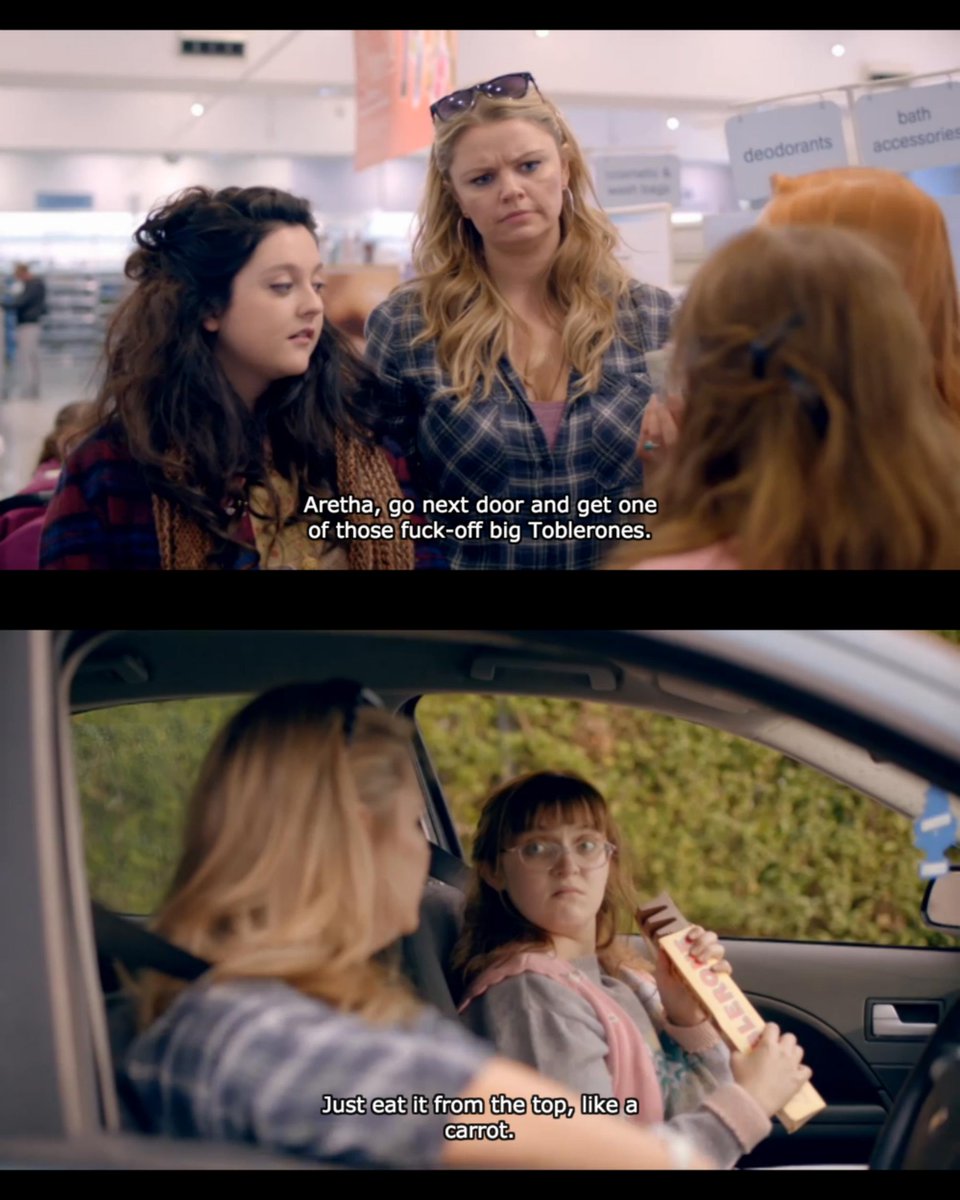 7.) I love Caitlin Moran - I look up to her massively, think she's outrageously hilarious and she makes me think about shit. But for some reason, I hadn't gotten round to watching her series 'Raised by Wolves' until now. And holy crap is it refreshingly real and makes me crease with laughter. Completely different to anything on at the moment, and has so many zinging one-liners that I can't stop quoting.
3 thoughts...
"Not AGAIN - C'MON! That's no way to treat a gal!"
"I'll just play this on repeat. Ju-just ONE more time. Promise..."
"SUNSHINE SUNSHINE SUNSHINEEE"
1 outfit...
jumpsuit:Topshop, necklace:Topshop, shoes:ASOS, messy room:my own fault, please excuse
I went out for with my friends for an early-birthday dinner, and a loose jumpsuit not only makes me seem like I put in loads of effort getting ready and makes me feel more sophisticated than I actually am, but also leaves lots of room for pudding (also kinda makes me feel a bit 80s...) I had to involve lots of double-sided fashion tape in this though to stay away from any Janet Jackson Superbowl sitch. But I'm sure some tropical slingbacks and a long-line necklace down the plunge could distract from any slip-ups,
Stay happy!
Until next time,
A.x