With my recent freedom, I've been spending some time with family and friends.
Two of my friends from home came to visit me, and it was lovely to have some fun, share some laughs and drinks, and create some new memories to add on top of the old ones we have.
As well as an evening painting the town red, we went for a little wander and spot of yummy lunch at one of my favorite gems in Northampton,
The Most Marvellous Place To Shop
.
A fantastic vintage shop that's has brilliant treasures hidden within it, from colourful glassware and pretty tea sets and cake stands, to vinyls that were the soundtracks to your parents youth and dresses and coats that that could paint out a lesson in history.
They also have a cafe within it called Nana's Cafe, and not only is the decor and furniture kitsch, adorable and different, the food is brilliant and so reasonably priced as well.
I indulged in a chicken, bacon and avocado salad, with one of my favourite drinks to wash it down, a peach iced tea.
An assortment of sandwiches and fresh milkshakes were also had between my friends, and they looked mouth-wateringly delicious and filling.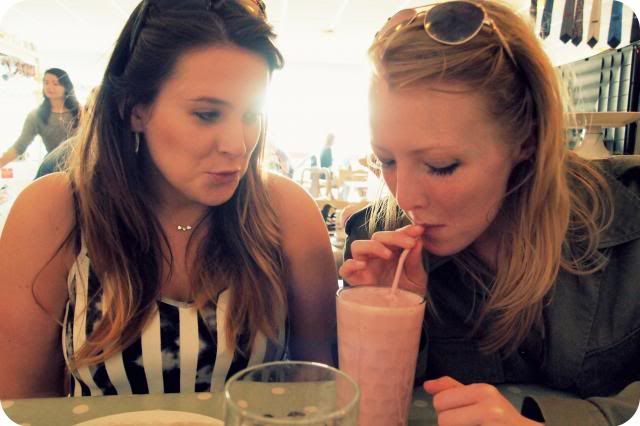 I love places like these that take away from the day-to-day surroundings of the norm, and every trip has an abundance of treasures to be discovered.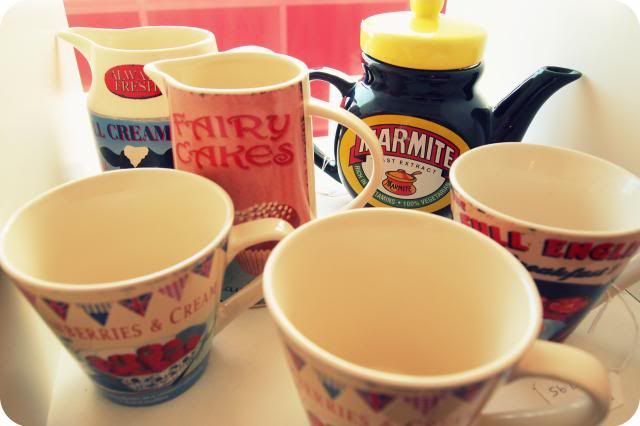 If you're ever in Northampton, I would definitely give this place a visit, and I wish there were more places like this around!
Recently, I've also made a trip to go see the University I'm going to be studying my masters degree at in a couple of months (fingers crossed on my current degree results!). I'm ever so slightly scared to be leaving my home and friends of 3 years, but more than that, I'm so excited for what new friends, experiences and memories I'm going to have in the up-coming future :)
While there, I also spent some time catching up with my big brother, sister-in-law, and gorgeous baby nephew. It was great to share some laughs and to see that gorgeous baby's face everyday and hearing that giggle..I almost didn't want to leave!
It is true what they say, there's nothing like family, and if anything, this week has just reitereated how great and important it is to spend time with those you love and those who love you.
Memories with family and friends are just priceless.
Have you got any places near you which are different and special to you? Or any vintage gems that you've foudn in such places recently?
Hope you're all well,
Speak soon,
A.x