As London Fashion Week wraps up for another season, I thought I'd share a quick rundown of my personal favourites that I'll be thinking about in my dreams until Spring.
Marios Schwab was a wash of charcoal strokes and shades, as if it had been lifted right off from a sketchbook page. With silver tones and sexy straps slinking down the catwalk, it was a sophisticated callback to the 90s.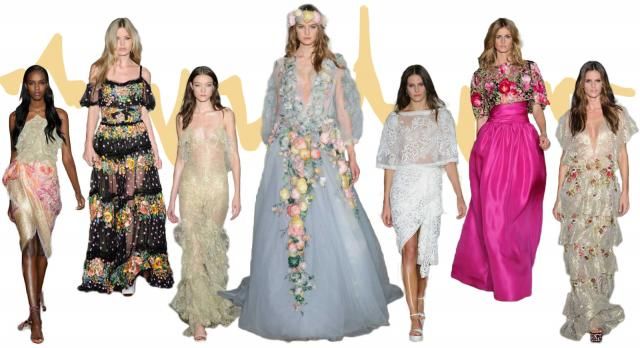 I always look forward to Marchesa's collections. They're always so extravagant, and this collection was no exception - it was everything that little girl's would dream of. With sheer and shimmering fabrics draped, and florals in abundance, I can imagine swooshing around in these at every garden tea-party imaginable.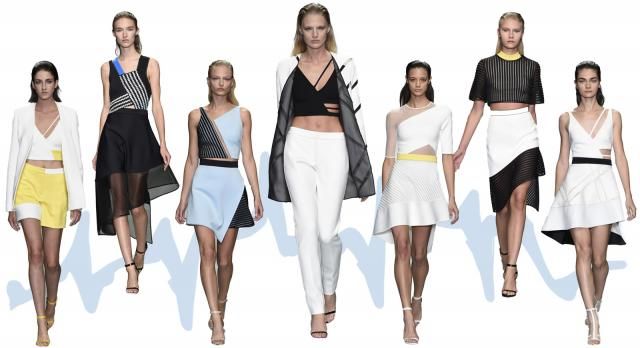 David Koma's collection is how I wish I wore my pastels. More chic, less like I've come right out of a child's colouring book. I love the use of straps and block colouring that gives the perfect mix of being sporty and feminine.
If you're looking for a sleek, shimmering and futuristic emsemblé, then Antonio Berardi's your man. With ombré suits and sophisticated layering, this collection will take you from office to party, from day to night, and from now to the future.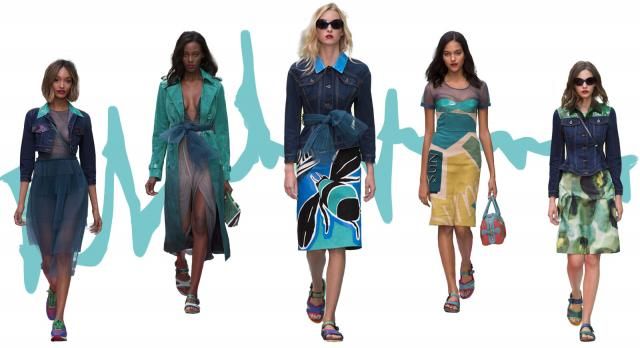 Burberry
has always been a firm favourite of mine, and if this collection is anything to go by, they'll continue to be for a long time to come. One of my favourite collections ever is their S/S '14 (which I blogged about
here
), and this has the same dreamy element. The tiered layers, the bold, block colours and the shiny, leather contrasting collars and pockets mixed with the denim jackets all make this collection what it is. But for me, it their new take of their classic trench coats and clever use of tulle as the waist-tie and cap sleeves, that really make this collection stand out. It's inheritably British and a fun take on a classic, and that's what Burberry is best out.
Images: Vogue and Marie Claire online
And last but not least, just
look
at this from
Anya Hindmarch!
It's exactly what the inside of my notebook from school looked like, but much more fun and laid-out. And do I even need to say anything about that pencil clutch bag?! Anya Hindmarch is another person who I'm always excited to see what they come out with next (I dream about her
Custard Cream
bag and
Tiny Tim
bag on a daily basis).
Who did you love from this LFW? Comment below!
Stay cute & stay happy!
A.x