As we all anticipated, the British Summer was never going to last forever.
dress:LOVE, trainers:Nike, belt:ASOS, socks:Topshop, necklace: Topshop
So, before it finally draws to a close, I skipped out of the house to catch every last drip of sunshine that England had to offer, and what better dress to soak it all up, than this flirty, little off-the-shoulder number.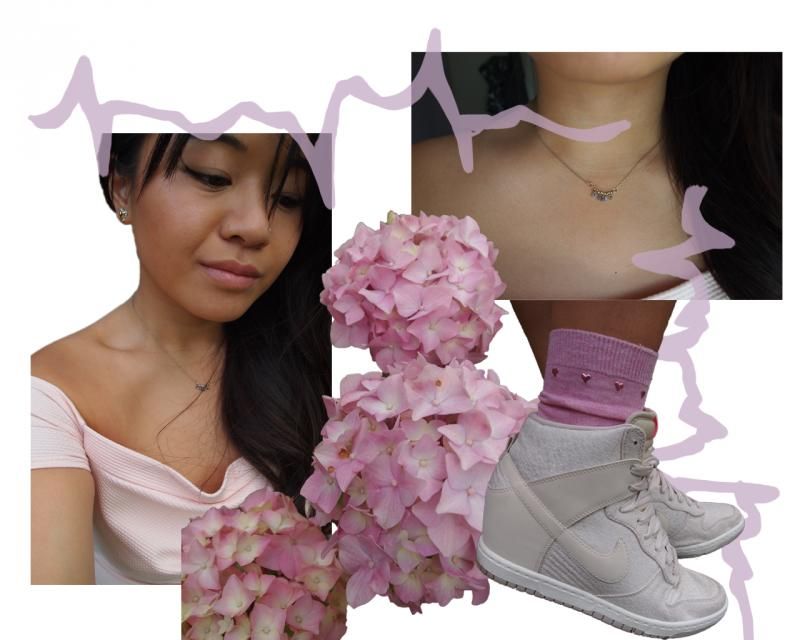 Keeping everything delicate, and blushing in pink, and I the daintiest of necklaces on, and even my socks were pink (complete with hearts and everything!)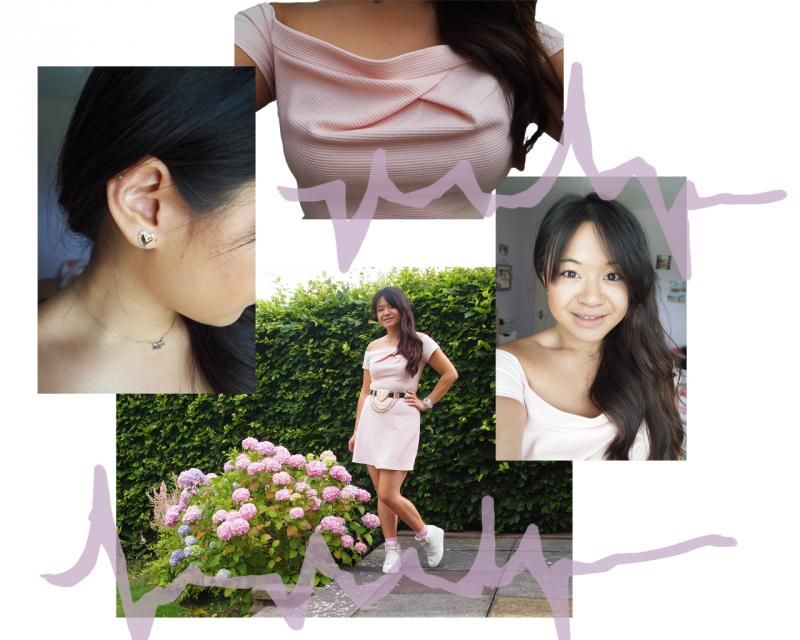 This outfit made me feel all soppy and loved up, frolicking amongst the flowers that coincidentally, matched my outfit too! Good jobs nature!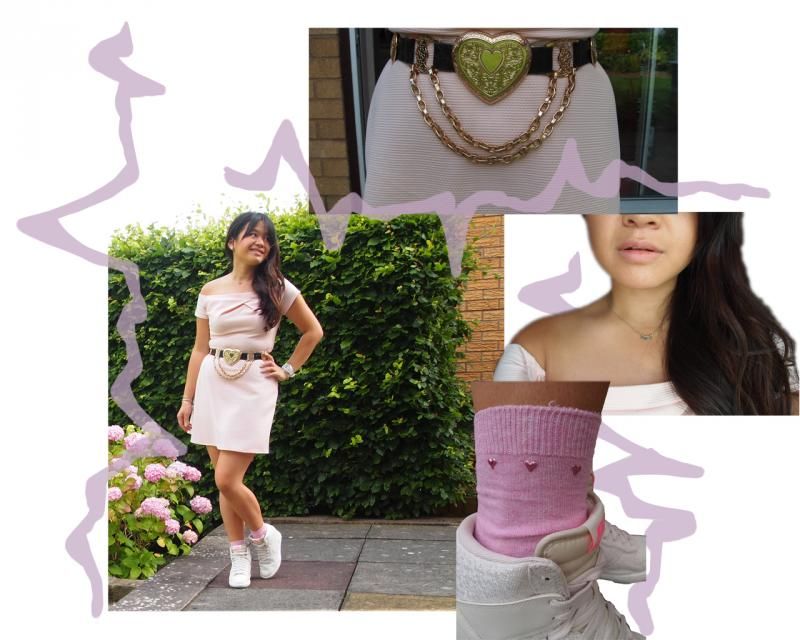 Keeping things fresh, I laced up my Nikes and popped on my favourite belt (which I always think has a Moschino feel to it, with it's black and gold tones)
Although I am a MASSIVE summer bunny - I love the sun, I love not having to wear tights, I love the BBQs and Pimms and I love that it doesn't get dark until 11pm - I am looking forward to changing up my wardrobe for autumn and having more fun with layering, ample amount of tartan, and lashings of maroon, pine green and mustard yellow.
What about you? Are you holding onto every last bit of summer? Or are you looking forward to wrapping up warm?
Hope you're all well,
Speak soon,
A.x