That sparkly, twinkling, festive-fun-filled season is creeping up upon us once again, and I for one am giddy with excitement!

And if that wasn't a good enough reason to wear your Christmas jumper with pride, tomorrow on Friday 13th December, it's Wear Christmas Jumper day ran by the charity, Save The Children UK.


Apart from the obvious reasons why I love Christmas, spending time with loved ones and stuffing my face full of yummy food, one other the other reasons is the kitsch, insane, adorable and cozy knitwear!
I really do love a Christmas jumper, whether they're cute with reindeers prancing acros it...
....a bit of traditional in a fairisle style....
....more swish and extravagent with some sparkle that even a snow queen would be proud of...
....a bit cheeky and cause a bit of a Christmas chuckle...
....something more home-made and completely crackers and crafty...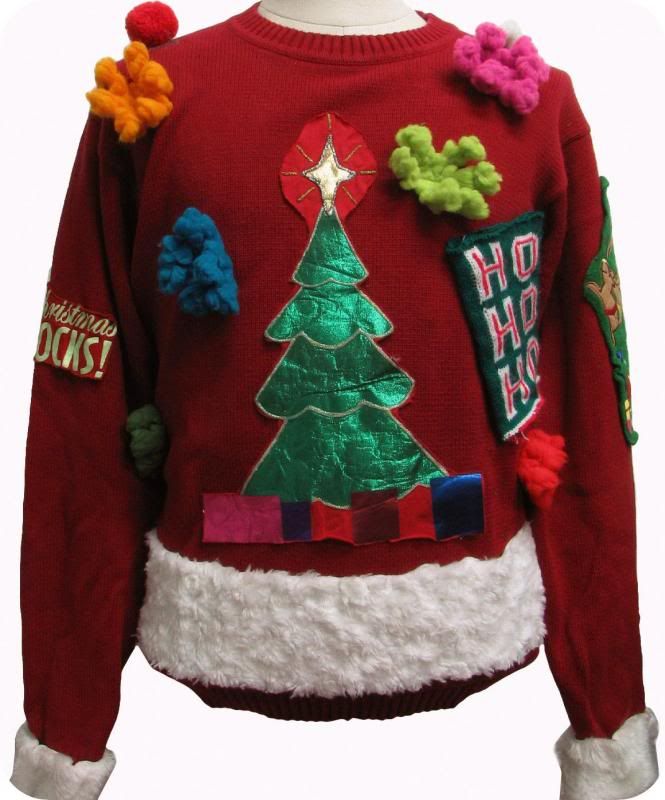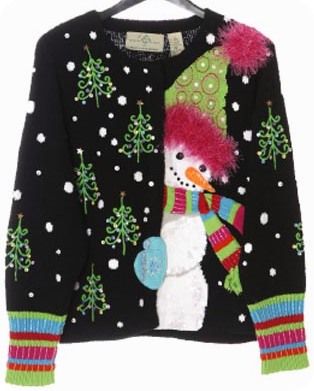 ...or just good' ol totally and loveablly tacky!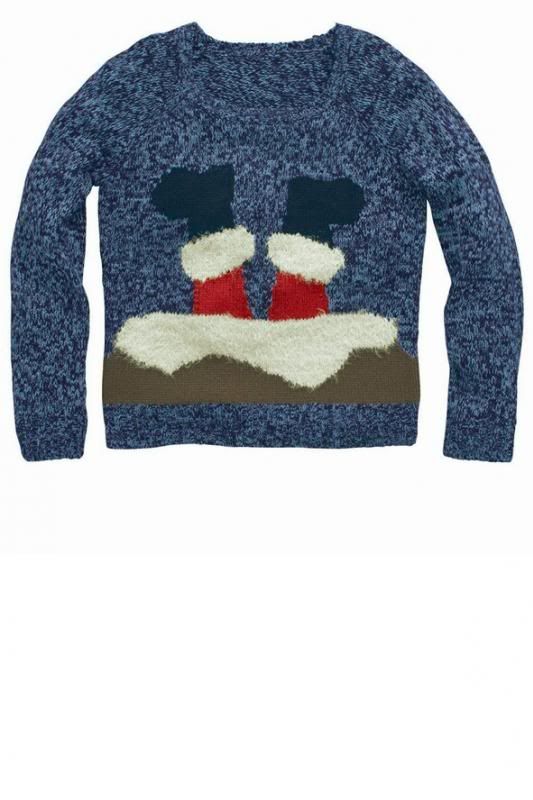 Save The Children UK has also brought in the forces of fashion designers and they've all out their own take on a plain white jumper.
All of them I think, reflect the brand perfectly, and I think it's a brilliant idea! Not only do you get a one-a-kind beautiful piec of knitwear, but you're also helpng with charity....i don't think you could get more speicla than that! So if you can, I'd definitely go and have a bid on one of these!
There's bright and bold from Giles, d
elicate and floral from Jonathon Saunders...
Funny and festive from Paul Smith or abstract and fruity from Matthew WIlliamson
My personal favourites though are.
This cute and quirky scene of pure British by Burberry, complete with even pouring rain of hearts...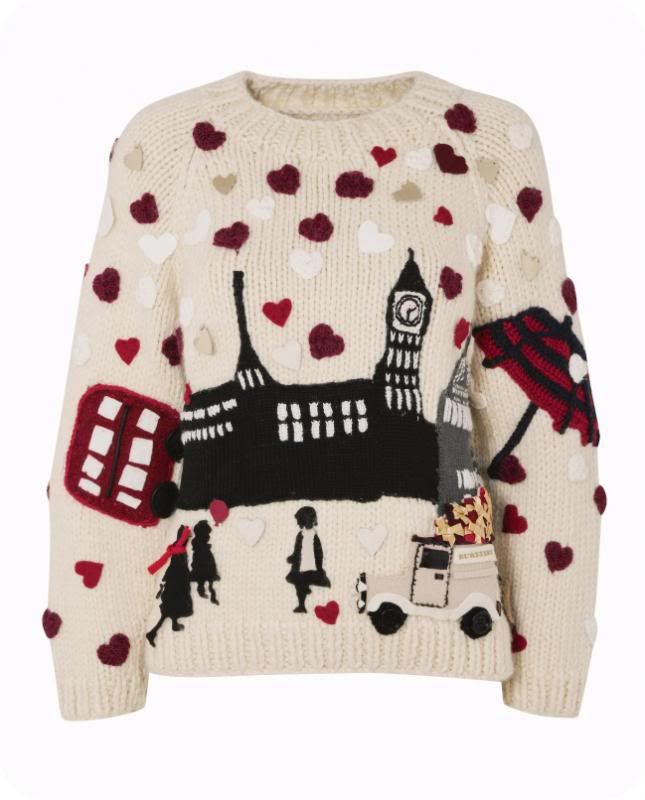 This clever, cozy number by Anya Hidmarsh, beign a lvoer of anagrams, I lvoe the meaning behind this and especially the lettered beads around the neckline and cuffs of the sleeves...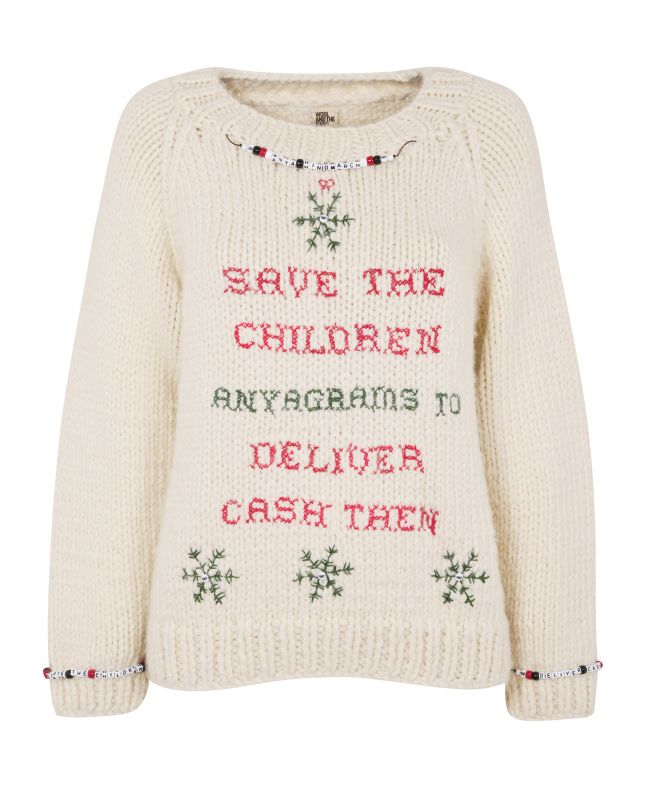 This beautifully and extravagently embellished piece by Alexander McQueen all on a simple and serene pallete of white...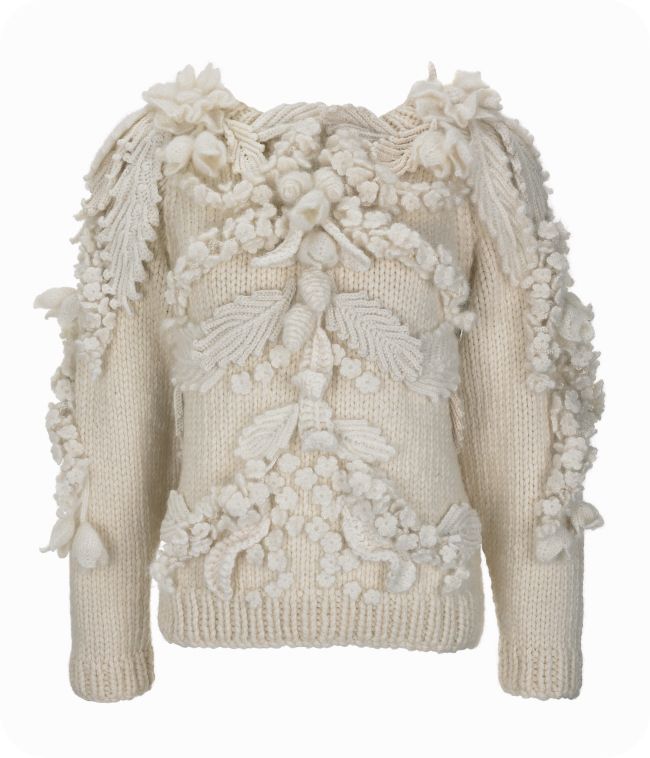 This dreamy concoction of fluffy pastels from Peter Pilotto...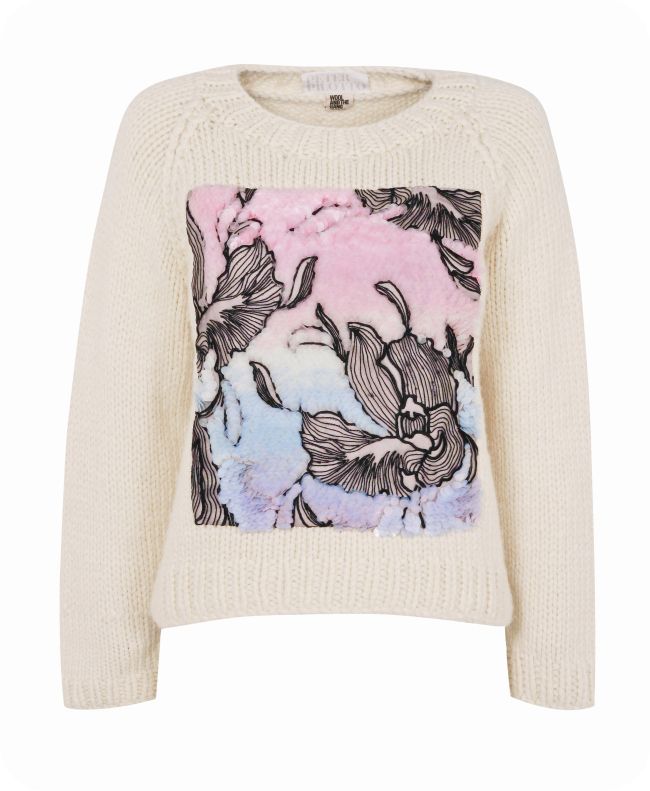 And my ultimate Christmas jumper liust it this beautiful and bold grid of ribbons, mistletoe and holly by Mary Katrantzou , which would just make you look liek the most perfectly wrapped present in all the land.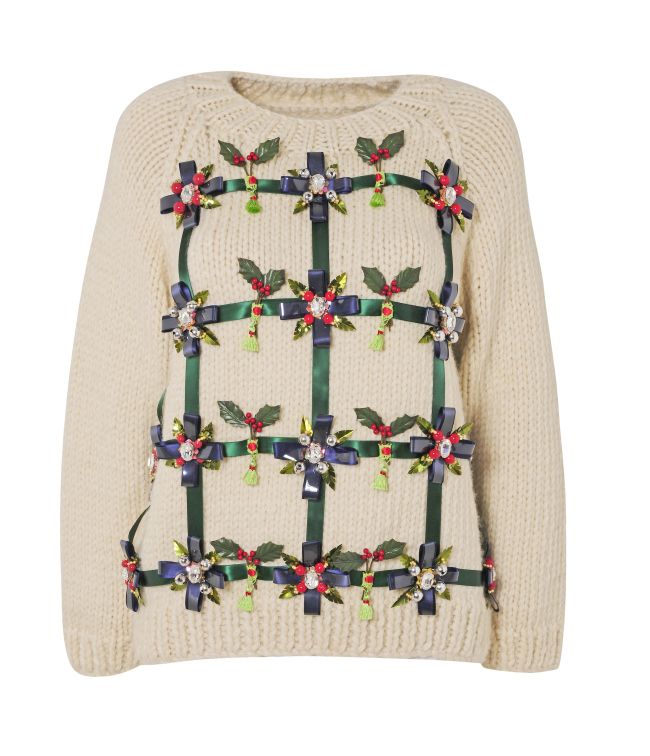 Sources: Save The Children UK, Glamour online
Which one of these designer lovelies is your favourite? What kind of Christmas jumper do you usually go for?
You can find out more about the day
here
, and bid on the jumpers
here
.
And to find out more on what this brilliant charity does, just click
here
.
Hope you're all well and getting your Christmas shopping underway!
Speaak soon,
A.x