With the sun blazing down gloriously onto England, people in the street have been filled with people who have dusted off their sundresses, and I am definitely one of them.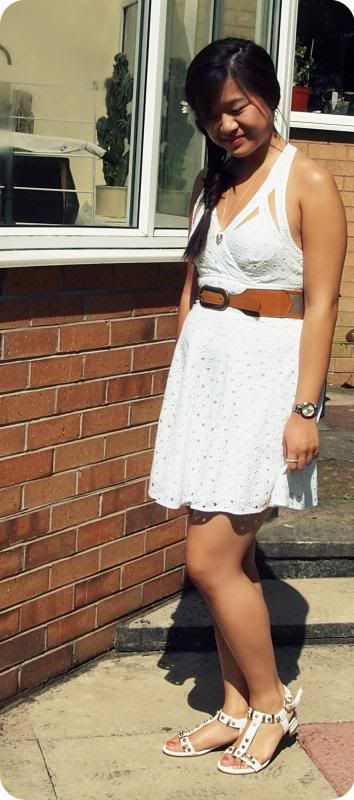 Being a big lover of dresses anyway, as I love how they flatter my shape and figure, I have probably more than my fair share of summer dresses, but with the high of Murray's Wimbledon win still in the air, and a hot summer day in sight, I whipped out this little white number out of my wardrobe.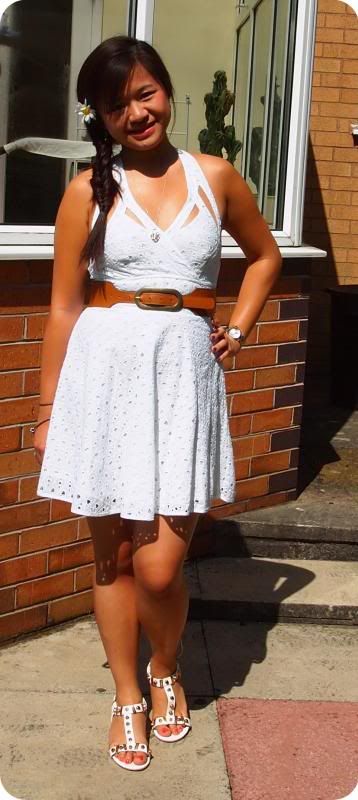 With cut-outs and an zip running down your exposed back, I love these little details that make this LWD stand out with a bit of a difference, so much so that during my day out, a girl told me how much she liked that it was a bit different and how cute i looked! (don't you just love if when a stranger gives you a compliment?! it made my day!)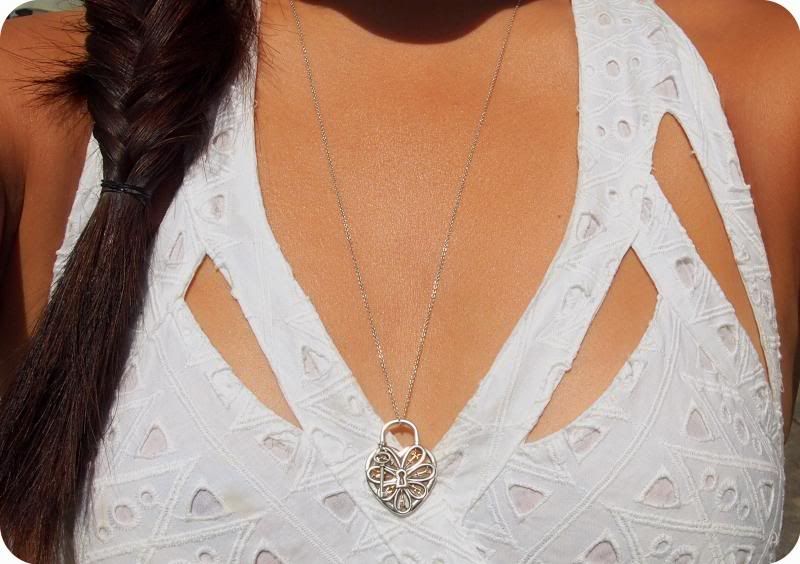 With temperatures so high, it's quite a disgusting ordeal when you have long hair, so I plaited mine out of the way swimmingly, and topped it off with a daisy, and with the scent of summer blooms drifting across the summer air, I've recently found a new favourite perfume in my life.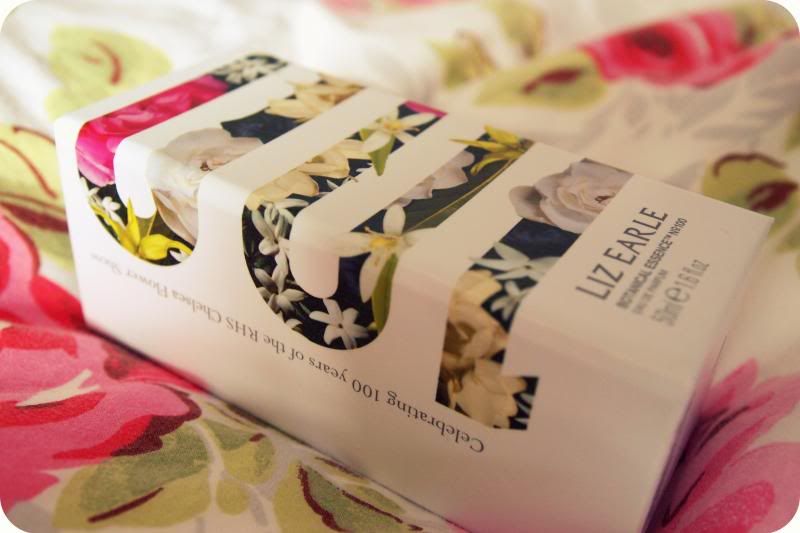 A scent is so personal, and says something about a person, and I like having one or two signature scents that I hope would cause others to associate with me, and after Liz Earle sent me a sample of their new scent when I bought my refill of their amazing cleanse and polish, I immediately fell in love with this little bottle of happiness!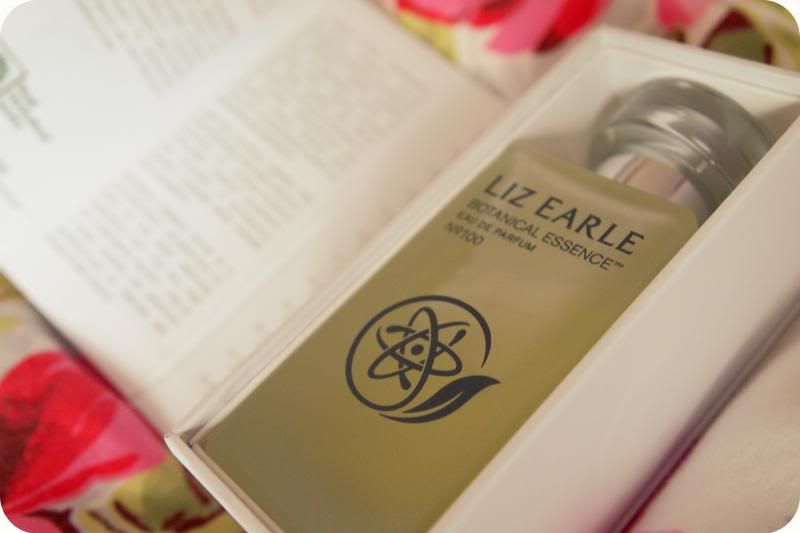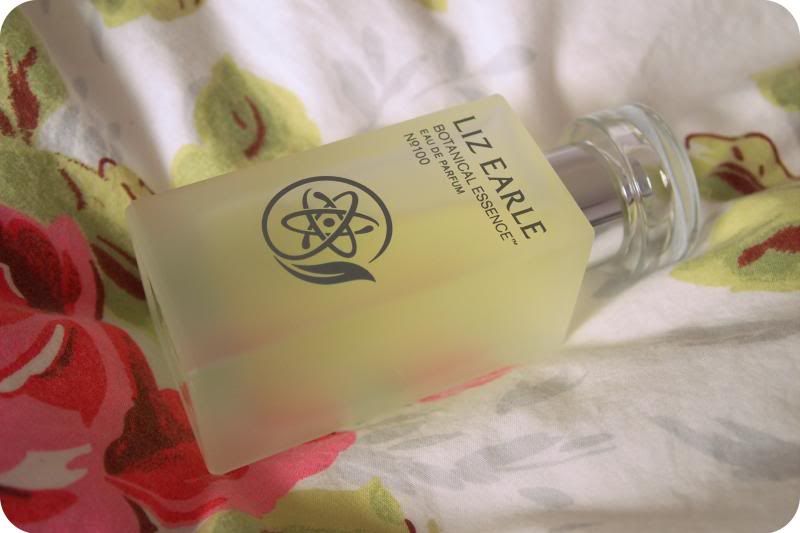 In partnership with the Royal Horticultural Society to celebrate the centenary in 2013 of the RHS Chelsea Flower Show, and with 90% being derived from natural ingredients, this is more than just a perfume, and it's hard to resist the blossoming tones of Indian jasmine, orange flower and Bourbon vanilla. And to top it off, I just love the design of the no.100 fragrance, with stripes of bright florals, I know packaging isn't the be-all-and-end-all, but it is rather pretty, don't ya think?
With the theme of this clean and pristine tone continuing to run though, I buckled up my sandals, that shimmer and glisten in the sunshine, and stepped out to spend the day exploring the sunny world on a big family day out.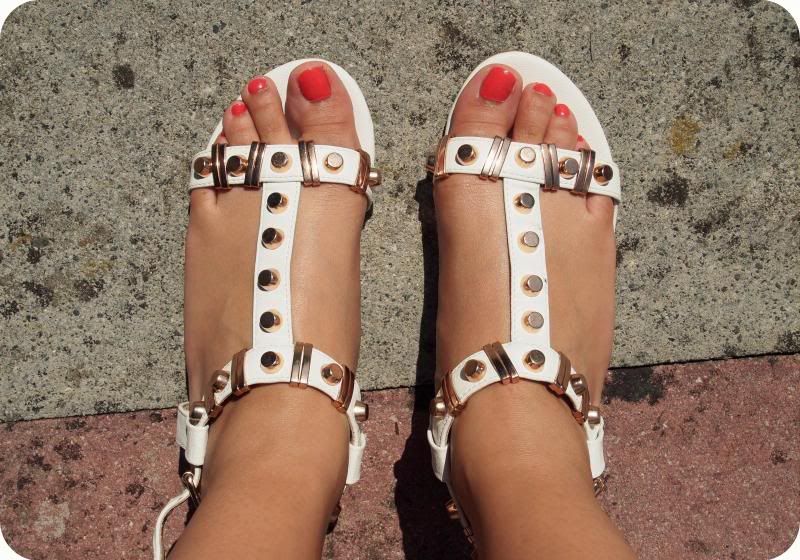 I don't know about you, bt everything seems better when the sun's out, and everyone just seems happier!
I hope you've all been enjoying this lovely summer we're having, (let's hope it continues!), but remember to stay protected and drench yourself in SPF (keep those wrinkles at bay!).
Hope you're all well,
Speak soon,
A.x