Every year when Winter comes around. tartan pokes its head out from under all of the fallen, auburn leaves and announces it's loud arrival.
While when most of us see tartan, usual associations that come to mind is Vivienne Westwood leading being the poster girl for the British punk scene, and the fresh, air of the Scottish highlands, breezing by a Scotman's kilt.
This time round though, tartan's grown up and matured a bit, and has taken over a wardrobe quite a bit.
How I wear tartan has evolved as well, instead of looking like a reject out of St.Trinians, I've been taking a more sophisticated approach, mixing it with ladylike blouses and contrasting with powder-toned knitwear.
This skirt is my personal favourite though, mixed with slick leather, giving it a tougher and darker edge.
I've been wearing into uni in the day with slouchy jumpers and plain white tees, and transformed at night into a little sultry number with crop tops and little, swinging, black cami numbers.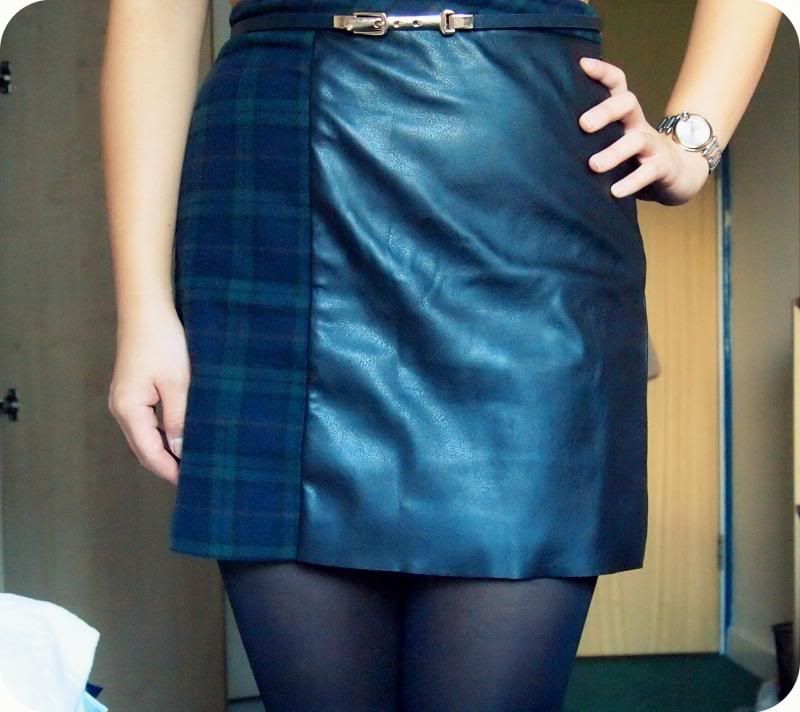 skirt: Topshop, belt: Warehouse
I need to be careful not to overdose on tartan!
Have you guys been swept in the tartan phase?
I've finally had some spare time away from law revision and shorthand studying and got a few blog posts lined up and ready, so hopefully these massive gaps inbetween blog posts will become more irregular, because I really miss doing them!
(Sources: my own photos, diaryofafashiondiva, lochcarron, style.com, ftape.com and msn style online)


Hope you're all well,
Speak soon,
A.x